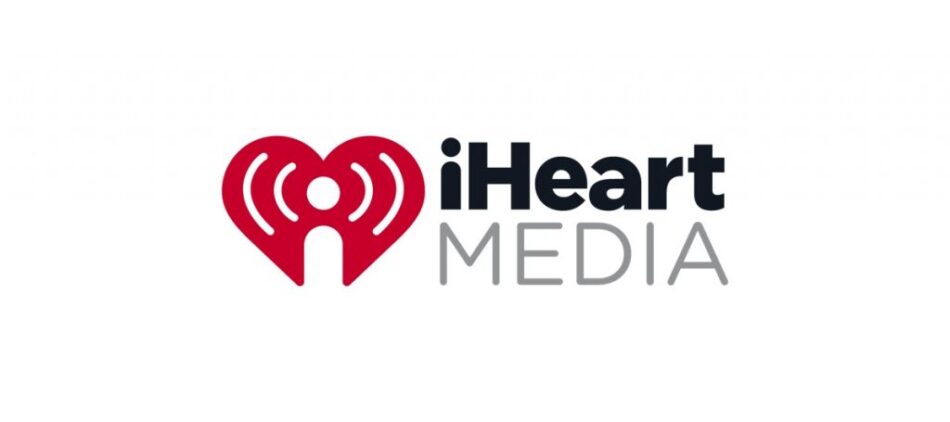 10.2.17
Veritone Expands Relationship with iHeartMedia and Now Provides Advanced AI Solutions to Over 200 of its Broadcast Stations Nationwide
Leading Artificial Intelligence Provider Offers New Insights to iHeartMedia Stations
Veritone® Inc. (NASDAQ: VERI), a leading provider of artificial intelligence (AI) insights and cognitive solutions, today announced that it has signed an expanded, two-year agreement with iHeartMedia, the leading audio company with the largest reach of any radio or television outlet in America. The agreement gives iHeartMedia a license to Veritone aiWARE™ platform for more than 200 of its radio stations in the top 50 markets. This expanded relationship will enable iHeartMedia to seamlessly and automatically process, transform, and review audio data in near-real time, with enhanced ad and content tracking, comprehensive analytics, faster content extension, and smarter media management.
"Incorporating Veritone's artificial intelligence capabilities into the robust and data-focused iHeartMedia media ecosystem is another important step toward a smarter future in audio," shared Tim Castelli, president of national sales, marketing and partnerships at iHeartMedia. "We are the leaders in audio content and data and Veritone will dramatically assist in our current content monitoring and extension workflow, providing us with even more opportunities to enhance our advertising and content initiatives."
The wide variety of iHeartMedia's platforms include radio broadcasting, online, mobile apps and browser, digital and social media, podcasts, all of which include personalities and influencers, live concerts and events across the country, syndication, and more. In addition to its data-focused programmatic platform, Veritone will assist iHeartMedia with an even more comprehensive, AI-based solution enabling real-time intelligence and impactful applications by contextualizing and dimensionalizing unstructured data.
Previously, iHeartMedia spent hours reviewing ad placements in addition to indexing, packaging, extending, and distributing content. In 2017, the U.S. radio industry as a whole is projected to have $17.8 billion in advertising revenue, so verifying and organizing ad verification and performance data is imperative. Veritone enables iHeartMedia to focus on more creative marketing strategies, rather than on monotonous analysis of data. Using advanced AI-based metadata creation and analytics, iHeartMedia will now be able to provide near real-time reporting of performance and verification for its advertisers, showing concrete metrics and ROI of an advertiser's dollars spent.
"We're thrilled to be able to bring our technology to assist one of the most innovative and recognizable names in media," said Ryan Steelberg, co-founder and president of Veritone. "iHeartMedia has proven themselves as a brand that is undaunted by the changing media landscape, and understands that in order to stay ahead and remain competitive now and in the future, it must continue to evolve and adopt innovative technologies."
Currently, Veritone's aiWARE platform integrates an ecosystem of over 120 best-of-breed AI engines across the major classes of cognition, such as transcription, translation and facial recognition. Veritone's innovative technology includes the Conductor layer, which orchestrates multiple engines, as well as a robust suite of applications, which together reveal valuable, actionable insights from unstructured data and enable capabilities such as verifying, monitoring and repurposing aired content. In addition to delivering these unprecedented and previously untapped results, Veritone is continuing to build on the knowledge the platform curates every day.
For more information visit Veritone.com and iHeartMedia.com.
About Veritone, Inc.
Veritone (NASDAQ: VERI) is a leading artificial intelligence company that has developed a unique platform, aiWARE, which unlocks the power of AI-based cognitive computing to transform and analyze unstructured public and private audio and video data for clients in a variety of markets, including media, politics, legal and government. The open platform integrates an ecosystem of best-of-breed cognitive engines and powerful applications, which are orchestrated together to reveal valuable, multivariate insights. aiWARE delivers unprecedented insights by unlocking data from linear files such as radio and TV broadcasts, surveillance footage and public and private content globally. To learn more about Veritone, please visit Veritone.com.
About iHeartMedia
With over a quarter of a billion monthly listeners in the U.S. and over 122 million social followers, iHeartMedia has the largest national reach of any radio or television outlet in America. As the leader in multiplatform connections, it also serves over 150 local markets through 858 owned radio stations, and the company's radio stations and content can be heard on AM/FM, HD digital radio, satellite radio, on the Internet at iHeartRadio.com and on the company's radio station websites, on the iHeartRadio mobile app, in enhanced auto dashes, on tablets, wearables and smartphones, and on gaming consoles. iHeartRadio, iHeartMedia's digital radio platform, is the fastest growing digital audio service in the U.S. and offers users thousands of live radio stations, personalized custom artist stations created by just one song or seed artist and the top podcasts and personalities. With over 1.4 billion downloads, iHeartRadio reached 100 million registered users faster than any other radio or digital music service. iHeartMedia's platforms include radio broadcasting, online, mobile, digital and social media, podcasts, personalities and influencers, live concerts and events, syndication, music research services and independent media representation. iHeartMedia is a division of iHeartMedia, Inc. (PINK:IHRT). Visit iHeartMedia.com for more company information.
Safe Harbor Statement
This news release contains forward-looking statements, including without limitation statements regarding iHeartMedia's use of the Veritone Platform and the expected benefits for iHeartMedia's users. Without limiting the generality of the foregoing, words such as "may," "will," "expect," "believe," "anticipate," "intend," "could," "estimate" or "continue" or the negative or other variations thereof or comparable terminology are intended to identify forward-looking statements. In addition, any statements that refer to expectations, projections or other characterizations of future events or circumstances are forward-looking statements. Assumptions relating to the foregoing involve judgments and risks with respect to various matters which are difficult or impossible to predict accurately and many of which are beyond the control of Veritone. Although Veritone believes that the assumptions underlying the forward-looking statements are reasonable, any of the assumptions could prove inaccurate and, therefore, there can be no assurance that the results contemplated in forward-looking statements will be realized. In light of the significant uncertainties inherent in the forward-looking information included herein, the inclusion of such information should not be regarded as a representation by Veritone or any other person that their objectives or plans will be achieved. Veritone undertakes no obligation to revise the forward-looking statements contained herein to reflect events or circumstances after the date hereof or to reflect the occurrence of unanticipated events.
Contact
Jake Doll
BLASTmedia for Veritone
jake@blastmedia.com
317.806.1900 x122