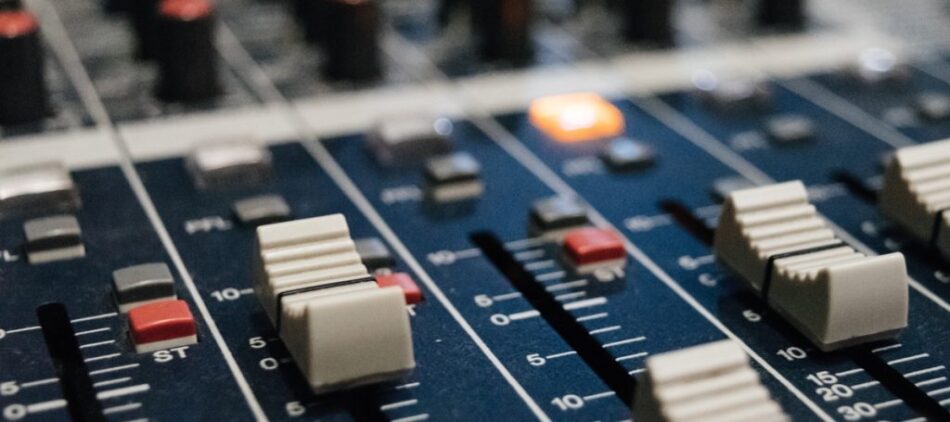 03.7.18
Veritone Announces Multiple New Agreements with Leading Broadcasters to Efficiently Ingest, Track and Extend Content
Putting Artificial Intelligence in the Hands of the Top Broadcasters
Veritone®, Inc. (NASDAQ: VERI), a leading provider of artificial intelligence (AI) and cognitive solutions, today announced that it has entered into new multi-market license agreements with leading broadcasters Beasley Media Group, Reach Media and the Tom Joyner Network, Townsquare Media, and Results Radio, in addition to renewing its existing license agreement with Hubbard Radio. These agreements give the broadcasters a license to the Veritone aiWARE™ platform for their market-leading stations to seamlessly and automatically process, transform, and review audio data in near real-time, with enhanced ad and content tracking, comprehensive analytics, faster content extension, and smarter media management.
"Veritone puts the AI in radio," said Drew Horowitz, president and chief operating officer of Hubbard Radio. "Broadcast audio continues to stay relevant thanks to its ability to adapt to the technological changes. But as more listeners consume programs, ads and organic content, we're left with mountains of data that require significant man-hours in order for us to report on audience-based data. We know that radio has the ability to adjust to meet consumers and Hubbard Radio is always looking for ways to capitalize on the versatility of radio. Veritone aiWARE allows us to deliver value to listeners while simultaneously giving us insight that helps advertisers and broadcasters."
According to Statista, radio is the third most powerful medium in the United States, reaching 54 percent of the country's population daily, and is considered the leading reach platform compared with any other medium, including TV and mobile. The extensive reach of radio means that advertisers must fight for air space and radio groups must deliver actionable insights for advertisers and sponsors as well as internal programming and business development personnel.
"We now have the ability to utilize differentiated and previously unavailable sales enhancement tools via the analytics afforded by the Veritone platform – allowing for data-driven and value-added discussions with our valued advertising partners," said Bob McCurdy, vice president of corporate sales at Beasley Media Group. "Veritone aiWARE is exactly where we need to be going as a company to provide the kind of data and accountability that advertisers rightfully expect."
"The evolution of broadcast media – from strictly radio-based, to video, to online and now to podcast format – proves it will continue to be a dominant platform, said Ryan Steelberg, president and co-founder of Veritone. "We will continue to see this market change as the public demands new ways to consume media content. This increasing complexity is making it both more critical and more challenging for broadcasting groups and advertisers to evaluate and measure the impact radio has on customers. They will have to deploy tools to help track and extend their broadcast distribution, unlock audience-based data and insights, and measure listener sentiment and the effectiveness of advertising campaigns. Deploying AI can give advertisers and radio groups the insight they need, and Veritone ensures that our partners are at the forefront of trends and interactivity with broadcasters."
Major broadcasting groups and hundreds of their stations use Veritone aiWARE to cognitively process radio programming at scale – 24 hours a day, 365 days a year. The new agreements announced today, together with Veritone's recently announced agreement with Entercom, and its extensive relationships with radio powerhouses including ESPN, iHeartMedia, and Westwood One, translate into added value for these broadcasters and their advertisers alike, across audiences totaling in the hundreds of millions.
About Veritone
Veritone (NASDAQ: VERI) is a leading artificial intelligence company that has developed aiWARE, an AWS-certified platform offering orchestrated, cognitive computing to transform and analyze structured and unstructured data for clients in a variety of markets, including media and entertainment, legal, compliance and government. The open platform integrates an ecosystem of cognitive engines, which can be orchestrated together, and a suite of proprietary applications, to reveal unprecedented, multivariate insights from linear files such as radio and TV broadcasts, surveillance footage and public and private content globally. Veritone is the presenting sponsor of the Artificial Intelligence Marketplace at CES and has been recognized by Oracle for Excellence in Application Development. To learn more, visit Veritone.com and interact with us on Twitter and LinkedIn.
About Hubbard Radio
Hubbard Radio was created as a subsidiary of Hubbard Broadcasting, Inc. and is a Minneapolis – St. Paul, Minnesota family-owned and -operated radio broadcasting entity with 43 stations located in Minnesota, Illinois, Missouri, Ohio, Arizona, Washington, and Washington DC; the Hubbard Radio Network, a regional radio network; and 2060 Digital, a full service digital company.
About Beasley Media Group
Beasley Media Group, Inc. is a subsidiary of Beasley Broadcast Group, Inc., which owns and operates 63 stations (45 FM and 18 AM) in 15 large and mid-size markets in the United States. Approximately 19 million consumers listen to Beasley radio stations weekly over-the-air, online, on smartphones and tablets and engage with the Company's brands and personalities through digital platforms such as Facebook, Twitter, text, apps and email. For additional information, please visit www.bbgi.com.
Safe Harbor Statement
This news release contains forward-looking statements, including without limitation statements regarding the use of the Veritone aiWARE platform by Beasley Media Group, Hubbard Radio, Reach Media and the Tom Joyner Network, Townsquare Media, Results Radio and other Veritone customers and the expected benefits. Without limiting the generality of the foregoing, words such as "may," "will," "expect," "believe," "anticipate," "intend," "could," "estimate" or "continue" or the negative or other variations thereof or comparable terminology are intended to identify forward-looking statements. In addition, any statements that refer to expectations, projections or other characterizations of future events or circumstances are forward-looking statements. Assumptions relating to the foregoing involve judgments and risks with respect to various matters which are difficult or impossible to predict accurately and many of which are beyond the control of Veritone. Certain of such judgments and risks are discussed in Veritone's SEC filings. Although Veritone believes that the assumptions underlying the forward-looking statements are reasonable, any of the assumptions could prove inaccurate and, therefore, there can be no assurance that the results contemplated in forward-looking statements will be realized. In light of the significant uncertainties inherent in the forward-looking information included herein, the inclusion of such information should not be regarded as a representation by Veritone or any other person that their objectives or plans will be achieved. Veritone undertakes no obligation to revise the forward-looking statements contained herein to reflect events or circumstances after the date hereof or to reflect the occurrence of unanticipated events.
Contacts
Media
BLASTmedia for Veritone, Inc.
Meghan Matheny,
317.806.1900 ext. 115
meghan_matheny@Blastmedia.com