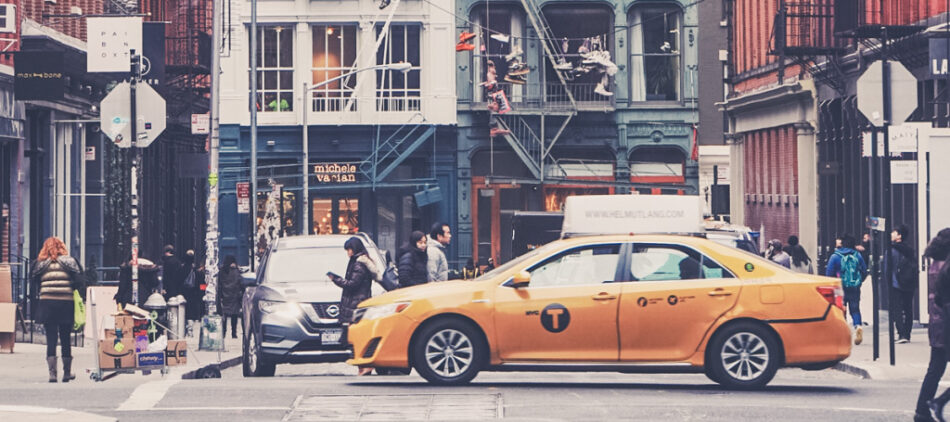 04.8.18
Toyota Partnership Uses AI Prediction to Speed Taxi Service
It can be difficult to find a taxi when you really need one — just ask anyone who has tried to hail a cab on a busy city street during a rainstorm. However, a partnership led by Toyota may have an answer to this challenge, using AI prediction technology to forecast availability and demand for taxi services.
Working in cooperation with JapanTaxi, KDDI, and Accenture, Toyota has developed a taxi dispatch system designed to send cabs to locations where they are most needed. The system combines data from taxi service logs with event information and demographic facts derived from smartphones. Toyota announced the AI prediction system is being deployed on a trial basis in metropolitan Tokyo.
During the trial, drivers who used the system reported a 20.4 percent increase in average monthly sales, according to Toyota. In contrast, the overall average increase for the taxi fleet was 9.4 percent.
"The system uses AI to predict the number of occupied taxis in Tokyo using 500-meter, mesh-based parameters every 30 minutes," Toyota announced in a press release. "The companies collect taxi service log data and demographic predictions as well as other factors that affect taxi demand such as weather, public transport service availability, and events at large facilities, and apply learning models through an AI-based system to predict the size of demand. In a test run in Tokyo, the system demonstrated a high accuracy rate of 94.1 percent."
The trial, which began in February, involves select taxis that are equipped with tablet PCs. The PCs display a map that shows the predicted number of taxis in the area, both occupied and unoccupied.
Based on this information, drivers can navigate to locations based on the balance between supply and demand.
"…more taxis can serve areas with higher demand and insufficient supply to reduce waiting time for passengers while taxi occupancy rate is increased with optimal vehicle-dispatch," Toyota stated. "In addition, drivers can receive supporting information on the tablet that shows the routes where they are likely to find passengers, based on insights of excellent drivers."
Toyota and its partners believe that the system could help transform the taxi industry, improving the convenience of cab service. The taxi business in recent years has been under siege by ridesharing serviceslike Uber. Consumers have gravitated to ridesharing both because of its lower cost and the convenience and predictability of hailing a ride via a smartphone app.
Allen Kim is head of ecosystems at Veritone. He oversees developer partnerships, the cognitive engine ecosystem, and media ingestion for the Veritone platform. Learn more about our platform and join the Veritone developer ecosystem today.