Transcript – How Technology is Shaping the Audio and Broadcasting Industry with Sarah Foss and Andrew Bock
SEASON 2 EPISODE 07
"SF: For audio, technology was literally the saving grace through the pandemic, because we were able to keep our talent on air from their living rooms, their kitchens, their basements. Podcasters were able to interview people from anywhere on the globe, and that was because of technology and how good even consumer-grade audio recording capabilities are to really pull together either editing or even just sound quality."
[INTRODUCTION]
[00:00:42] MM: On today's episode, we talked with a couple of thought leaders who speak on their experience in the growing broadcast industry. How technology is shaping and continues to shape the landscape today and into the future. We recently spoke at the NAB show, which was held in Las Vegas, and it's a phenomenal show. If you've never been, it's one of the largest of its kind in the world where groundbreaking technologies unveiled, innovative solutions are displayed in these game-changing trends are exposed. So, continue listening to hear from Audacy and TuneIn. Our first guest is Sarah Foss, who is the Chief Technology Officer of Audacy, which is one of the largest audio publishers, radio stations, podcasting companies, sports betting events, etc. so let's see why she attended NAB and the impact it has on Audacy.
[INTERVIEW]
[00:01:32] SF: My name is Sarah Foss. I'm the Chief Technology Officer of Audacy. Audacy is one of the largest audio publishers where we have radio stations, podcasting companies, sports betting. We have events. What am I doing at NAB? I am looking at a lot of – I'd say the future production capabilities not only for audio but also for video. I'm also really doubling down on anything that's going to help us virtually as the station and the back office and make discoverable content easier for our listeners on our digital platforms.
[00:02:06] MM: As you may or may not know, audio has transformed into this leading source, a leading source, I should say, of content with the ability to share new audiences, podcast growth and popularity. Obviously so much more, so I asked Sarah how she sees audio evolving into the future.
[00:02:29] SF: Well, I think the thing that surprised so many people from the pandemic was the fact that audio came out on top. Where we all went – the very beginning, binge-watched everything we could. We went back and found all of those incredible TV shows and great over-the-top programs that we'd been watching. The difference with audio is it's ubiquitous. So wherever we were, we had a chance to engage with people talking about sports, listening to the news. Our new favorite binge-worthy podcast or frankly, music stations that were easy to discover from all over the country.
Audio, I think, has two things. One, the future is clear. It's here to stay. It's relevant and it's something that every single generation has found a way to incorporate in their life, whether it's plugging into your iPhone and streaming a podcast or as you're making dinner and unwinding with a glass of something playing your podcast or even music off of a smart speaker. I think the second thing we found is that audio itself has become a really easy way for people to find anything that they want to do through discovery, because the medium itself is so broad and again so ubiquitous that finding that perfect playlist or that interview with a celebrity or finding out about news from a city that you may even not live in now, but that's because it is the topic of the day has become easier.
I think that's what we believe makes audio so relevant. It's not only about what you like to listen to right now, but also how easy it is to find and discover new types of content through digital platforms, through smart speakers, or frankly, even through just hitting the dial.
[00:04:31] MM: Being the Chief Technology Officer of Audacy, Sarah obviously, knows a lot about technology and the growth and process improvement of it. I asked her what she sees technology having the biggest impact in which technology she wishes were more readily available.
[00:04:50] SF: For audio, technology was literally the saving grace through the pandemic, because we were able to keep our talent on air from their living rooms, their kitchens, their basements. Podcasters were able to interview people from anywhere on the globe and that was because of technology and how good even consumer-grade audio recording capabilities are to really pull together either editing or even just sound quality. That's one thing that frankly was catapulted into the spotlight. We sound good, even though we're not sitting in front of our radio stations, which have incredible facility use and very highly sophisticated boards and recording capabilities.
What do I want more of? Consumers now are so heavily engaged in audio and they really are expecting digital audio to have the same capabilities of digital video. So pause, download, rewind, forward, share, clip, all of those capabilities are things that we at Audacy believe consumers want more of. When you have that much now nuanced content, you've got to have an AI backbone. You've got to have that capability for consumers or those listeners to discover things so easily or have an algorithm to have AI really recommend things based on their preferences.
Frankly, at the show, we're not only looking at the production capabilities to make us faster at generating audio content, but we're leaning into the partnerships with companies like Baritone that we have today for AI capabilities so that listeners can really read through and find that nugget of content that she really wants to find in the fastest way possible on whatever platform she's listening to.
[00:07:06] MM: It's only natural that the conversation moved into the artificial intelligence focus. So of course, I had to really double down on that and since she brought up the AI focus of, and obviously we're an AI-focused technology podcast, we're always looking to understand how others are using AI in their work. I asked Sara if she could talk more about broadcast monetization and where she thinks that's headed.
[00:07:33] SF: Oh, totally. I think broadcast monetization is very quickly going to surpass, in my opinion, a lot of the digital capabilities, whether that's proof of performance attribution or frankly, the aggregation of niche audiences that can lead into some really sophisticated targeting. All of that is based on, though, you being able to identify not only who is listening to what, when and on which platform, but also how quickly can you create audiences around content in meaningful ways? Because reaching frequency still matters.
When we start diving into things the NFL draft happening here in Las Vegas during the NAB show, people are going to want to be able to quickly discover who is talking about which players from which schools. Why? Because they came from that school, or because they've been following that player. So we believe at Audacy we have to have a backbone behind the talent and the content for really engaging and entertaining. Then from a technology perspective, can capture that content, can quickly be able to identify it, and then we can present those audiences and that particular content to advertisers because they want to find particular listeners.
They want to get to people that may actually follow that particular school or that particular player. we need to have the technology to not only discover those people and aggregate them but then really create a compelling proposition to the advertiser for those particular content. So whether that's sponsorship or reads or as I mentioned, how we prove the performance of what the talent's been doing, all of that has to be technology-enabled and not on the backs of our talent.
[00:09:32] MM: I also spoke with Andrew Bock, who's the Chief Industry Evangelist for TuneIn. He's been with the company for about nine and a half years, and what he does is help TuneIn to try and find innovative ways to help their broadcast partners in content creators find their broadest audience possible through as many devices and platforms as they may want. Andrew had mentioned that he was excited to be back finally, after two years in person, to see all these people again.
[00:10:03] AB: It's been two years since we've all gotten together, which is obviously something that impacted, I think, a lot of people's decisions to come. As I walk around and talk to a lot of people, it's good to just see folks in the flesh again. I also think that we're in a really interesting inflection point as an industry in terms of where audio is headed in the digital landscape. I'm really curious to see the types of companies and products that are out here that may help broadcasters and stations really make this transition as efficiently and effectively as possible, which is I think it's coming pretty fast.
[00:10:37] MM: I also asked Andrew, how he thinks that TuneIn is changing the way people listen to sports, to news, to radio stations, podcasts, and even music.
[00:10:50] AB: Sure. We're the leader in conversational audio. This is a really important audio segment that heavily favors real-time and long-form audio content, which is where the audience is migrating towards what users are really asking for. Recent partnerships with Amazon that was just announced opening up our premium catalog to all Amazon Echo users. We've been part of the Amazon Echo product since it launched. So this is a really nice additional bonus for our users and listeners to get access to the premium content. We've announced in the last six months. Partnerships with Amazon, MLB, iHeart Media, Harman International, focus has been a really big component of what we're driving in terms of our business strategy. I think, there's a lot going on and we have the breadth of everything to offer.
[00:11:45] MM: You already know, I asked him what role he thinks artificial intelligence plays in allowing their listeners to TuneIn to audio that really matters most to them.
[00:11:57] AB: Yeah. I think that AI is going to play a really important role in the future of conversational audio and of long-form audio and the ways that people are able to generate content, the timeliness of how they're able to generate content. I think about right now, if you look at industrywide, some of the most popular podcasts that people are consuming on a daily basis are actually focused around coverage of the war in Ukraine and Russia. When you think about opportunities to use AI to potentially create a more readily and consumable type of content where it is, it can be typed up and pushed out pretty quickly, so the updates can come out with regularity.
I see a lot of opportunity for people to take advantage of how we can really impact timeliness of message and get something out there even faster than we're doing today. It's one of the impacts. It's one of the things that I think is challenged when you look at podcasts versus the live audio space, I mean the live timeliness factor is something that this could, the day I could really help address.
[00:13:05] MM: I also wanted to get his perspective of the future of audio and what he thinks that looks like and how that's going to evolve. I know I asked Sara the same question, but I really wanted to get Andrew's response as well.
[00:13:20] AB: Oh boy, that is a very large question. I think that audio is on the precipice of a really, really, really big resurgence in people's lives. I think the reframing and reshaping of people's relationship to audio moving away from, "Hey, this is something I listened to just in the car on my AM/FM dial and to this is something that can be incorporated into every aspect of my life. Here are the wide spread of devices and platforms I can use to do that. I mean, TuneIns available on 200 plus devices worldwide. So the whole point is how do you make that touchpoint frictionless? I think that we are really, really close to solving that as an industry. How do you really give people the same type of environment or experience they've come to love in AM/FM that an immediacy, I pressed the button and the stations there? How do we get to that point?
Also, how do we start to really use smart data instead of the dumb data that has powered the industry for so many years to really understand what people are listening to and why and get intelligent about how to distribute and surface new content and introduce new artists to people and find ways to rebuild some of the really important and critical components of radio in this new digital environment. That's really something that stations and broadcasters really need to focus a lot more on now.
[OUTRO]
[00:14:51] MM: With insights into the thoughts of readers from Audacy and TuneIn. I hope this inspired you to ask yourself the same questions I posed to Sarah and Andrew. There's a lot going on in the world of audio, and it doesn't sound it's slowing down anytime soon. In fact, it sounds like things are just getting started. This has been another episode of Veritone's Adventures in AI, a worldwide podcast that dives into the many ways technology and artificial intelligence is shaping our future for the better. Talk with you next time.
[END]
Guests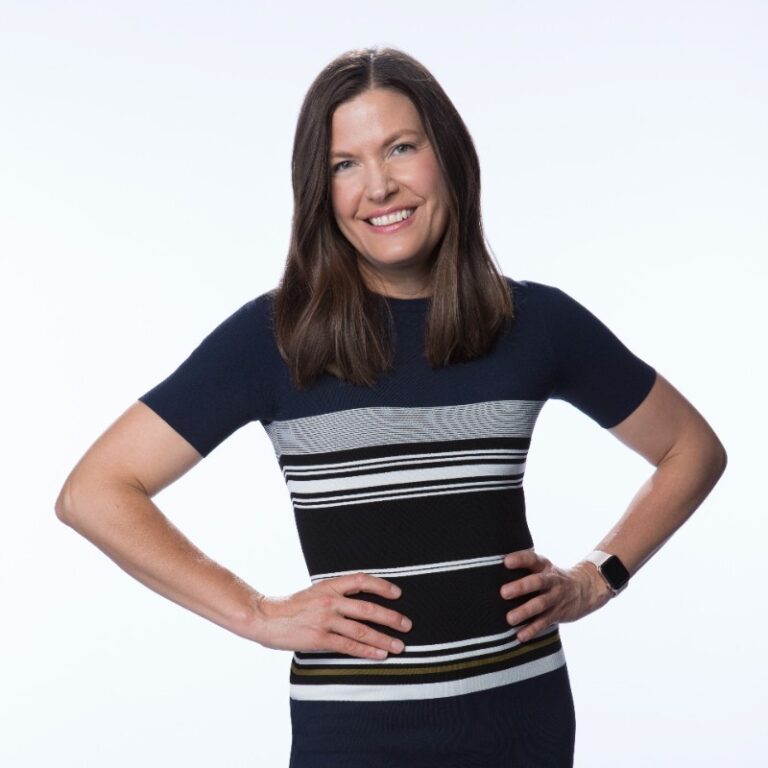 Sarah Foss
Chief Technology Officer, Audacy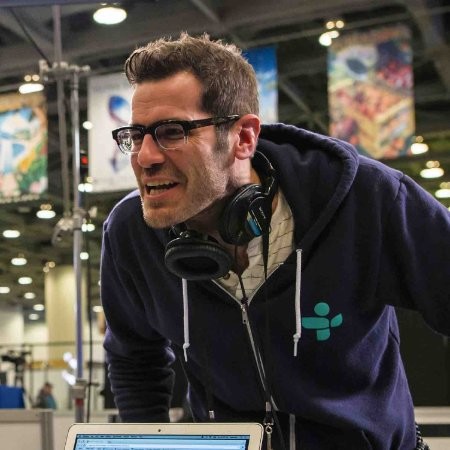 Andrew Bock
Chief Industry Evangelist, TuneIn
Subscribe