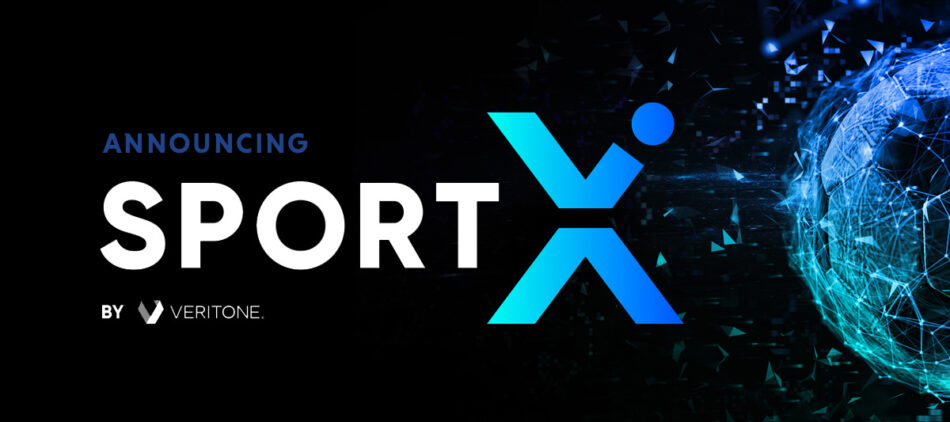 10.20.22
Veritone Launches SPORTX, a New Way to Buy and Sell Sports Video
Summary:
Veritone has launched SPORTX, an intelligent marketplace for short-form sports videos that can be bought and sold around the world.
SPORTX connects sports federations, content producers, and other sports content owners with a diverse network of buyers. 
Through SPORTX, buyers have access to premium sports video, and sellers can maximize revenue gains and generate more visibility. 
---
Anyone who's purchased or sold sports video content knows that licensing video has its fair share of challenges. It can be difficult enough for sellers to maintain the full rights to their content, let alone reach new buyers and create additional revenue streams. And buyers experience their own obstacles when it comes to finding the perfect video at a reasonable price and navigating intricate content and rights restrictions. 
Enter SPORTX, an intelligent, state-of-the-art global sports video content marketplace launched by Veritone that connects sports content owners with a diverse buyers network. Built for sports federations and content producers, SPORTX enables sellers to market their short-form sports video to media buyers worldwide, allowing buyers to gain access to premium, rights-cleared content and helping content owners maximize additional revenue streams and media visibility.  
Within seconds, SPORTX can automatically and securely deliver high-quality, rights-cleared sports videos while determining pricing based on usage type, content, region, and tier of seller and buyer.
"This is a very exciting development for Veritone and the sports media industry," shares Veritone President Ryan Steelberg. "SPORTX can provide a supplementary revenue stream and new global customer base for all producers of short-form video content globally."
Every great team has a star player, and in SPORTX's case, it's Veritone's aiWARE. aiWARE powers the connection between transacting parties in an intelligent data loop, allowing SPORTX's marketplace to exist in a single, accessible, and user-friendly space for content exchange. This data loop provides valuable insights on how the content performs on the platform, providing a personalized journey for buyers while allowing sellers to see actionable data around content trends, searches, and downloads.
Alongside SPORTX, Veritone offers Veritone Digital Media Hub to broadcasters, corporations, entertainment groups, and content creators in the realm of sports. With Digital Media Hub, an AI-powered asset management and monetization solution, content owners can generate more revenue from their existing assets by setting up a digital storefront, making their content easily discoverable with AI metadata tagging, as well as better discover, share, and manage their content. 
Current Veritone Digital Media Hub sports clients include an impressive line-up:
Federations: the USGA, the USTA, the French Tennis Federation, World Athletics
Leagues: English Football League (EFL)
Clubs and Series: Golden Boy Promotions, Formula E, Extreme E, Inter Milan
Teams: LA Dodgers, LA Chargers
Although a standalone marketplace, SPORTX serves as a complementary extension of Veritone Digital Media Hub as well as our content licensing house and other myriad solutions that have application to sports, such as Veritone Voice, our synthetic voice solution, and our recent partnership with Stats Perform to bring localized, AI voice capabilities to content creators, media organizations, brand agencies, teams, leagues and betting platforms around the globe. Our goal is to provide sports stakeholders with everything they need to scale production, create supplementary revenue streams, and reach a broader, global customer base.
SPORTX is free for content suppliers and federations. So far, federations that have already signed up for SPORTX include ATP Media, Euroleague Basketball, Extreme E, and SNTV, and Veritone expects that roster to continue to grow in the coming months.
SPORTX will also host SNTV content, which will include the 2022 World Cup in Qatar and subsequent team profiles, stadium profiles, press conferences, game reviews, and fan zones.
To learn more about SPORTX or explore the marketplace, head to sportx.ai.