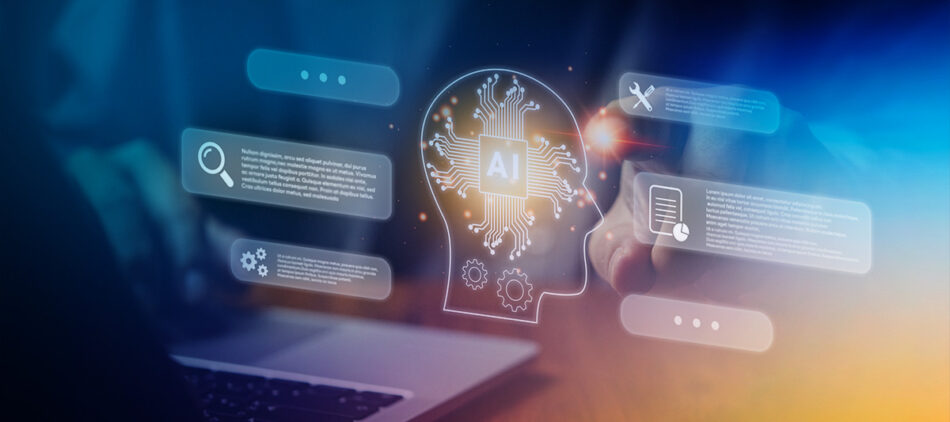 09.26.23
How to Transform Your Content Supply Chain With Artificial Intelligence
Summary: 
Despite the pandemic accelerating the adoption of AI technology, many still operate inefficient content supply chains. 

AI will inevitably touch nearly every aspect of the content lifecycle and is critical to activate media for monetization opportunities. 

Incremental AI adoption can make it easier for organizations to start using AI today and expand its use cases into other areas of their business, minimizing the barrier to entry. 
The pandemic is old news but has drastically shifted how companies operate their content supply chains. Organizations had to rethink their operations with the sudden shift to remote work, event cancellations, and the chaos resulting from these changes. Many turned to cloud tools to maintain team connectivity and collaboration. Others tried to find ways to automate parts of their operations to maximize their workforce's output under difficult economic conditions. 
Today, in the post-pandemic world, many companies are looking to incorporate AI into their operations in some shape or form. Those that evolved during the pandemic have a head start, but many companies are still exploring the concept. About 35% of companies currently use AI, with roughly 42% still exploring how to leverage AI. 
Companies trying to figure out where to start should look no further than their content processes. Applying AI to your content supply chain is one of the more direct pathways to achieving a tangible return on investment. How does AI achieve this? Read on to learn concrete examples of how organizations have used AI to boost their bottom line and increase efficiency in the content supply chain.
How AI Changes Content Supply Chains 
Recent years have made it abundantly clear that AI is vital for organizations aiming to remain competitive, nimble, and robust. PwC says over half of U.S. companies sped up their AI implementation plans due to the COVID-19 crisis. In a recent report, AI in CMS platforms is expected to drive global content management system growth through 2028.
The media and entertainment industry is one of the growing adopters of AI because of the added value it can extract from content. ABI Research forecasts that by 2026, the media and entertainment industry will invest $16.5 billion in AI and machine learning (ML). AI adoption is also gaining momentum in the broadcast sector, according to IBC, as the global AI adoption rate grew by four points last year, reaching 35%. 
But how exactly does AI enhance the content supply chain? From a content creation perspective, AI has already been helping creators increase their scale and reach for some time, even before ChatGPT emerged. Synthetic voice technology, which uses AI and deep learning to develop stock and custom AI voices, is increasingly popular in the audio industry, enabling content creators to adapt the material for new markets, especially in the podcast industry. With generative AI incorporated with AI voice, the technology is helping the audio industry reach new heights in voice creation capabilities. 
From a production, management, and publishing standpoint, AI is already helping organizations automate many of these processes to increase content accessibility for multiple downstream use, such as generating revenue from sports content. For instance, in the realm of motorsport racing,  AI has been deployed by broadcasters, partners, and racing teams. In a sport that relies on up-to-the-minute coverage, live content can be quickly enriched with metadata for efficient organization from the beginning, speeding up distribution to media and marketing teams for improved fan engagement.
Uncovering New Revenue Opportunities with AI 
While improving operations offers numerous advantages to sports, and media and entertainment organizations, the ultimate goal is revenue generation. And discovering new revenue opportunities means understanding what's effective and where innovation is required.
For instance, applying AI to the content supply chain allows IP owners to launch licensing businesses and use AI to make content easily discoverable by end users, from documentary filmmakers to brands and fans. Digitizing content and applying AI to those assets enables creators to exploit their entire archives, potentially uncovering forgotten moments. This was the case for the San Francisco Giants, who used AI to find long-forgotten footage of baseball legend Willie Mays.
As for content localization, using AI to expand into other regions opens up a huge opportunity for new revenue streams. Digital audio creators can use AI voice to translate entire episodes and create translated ads for them (or from scratch by leveraging generative AI) to greatly increase revenue just by tapping into the Spanish-speaking market alone, for instance. 
It doesn't stop at content creation. AI's ability to process massive amounts of structured and unstructured data can provide new insights into consumer engagement and content consumption habits. These insights can help inform creators about which content performs best and guide future plans for what types of content to create, the formats to use, and the platforms to leverage for maximum impact.
Extending AI Across Multiple Business Areas 
Considering how AI impacts the content supply chain, figuring out where to start can be daunting. The best approach is to begin with one or two areas that currently represent significant challenges, such as metadata tagging and content management. Once AI is integrated into your content supply chain, you will quickly identify other areas of your business where these capabilities can be extended, allowing you to scale at your own pace without needing a significant upfront investment.
One of the great advantages of AI is that it does not necessarily require a complete overhaul of your existing technology stack. Instead, you can supplement your current systems with AI or incorporate AI into your existing ecosystem. This flexibility makes the technology adaptable to the changing needs of the business, enabling companies to implement AI more rapidly and start strengthening operations from day one.
To get started with AI, reach out, and one of Veritone's AI experts will get in touch to discuss your unique challenges and how AI can help you generate more revenue and increase efficiency today.   
---
Sources: 
https://www.ibm.com/downloads/cas/GVAGA3JP
https://www.globenewswire.com/en/news-release/2023/05/25/2675851/28124/en/Global-Content-Management-System-Market-Analysis-Report-2023-Integration-of-Artificial-Intelligence-AI-Gaining-Momentum-Forecasts-to-2028.html
https://techjury.net/blog/ai-statistics/
https://www.pwc.com/us/en/tech-effect/ai-analytics/ai-predictions.html
https://www.ibc.org/artificial-intelligence-in-broadcasting/1096.article