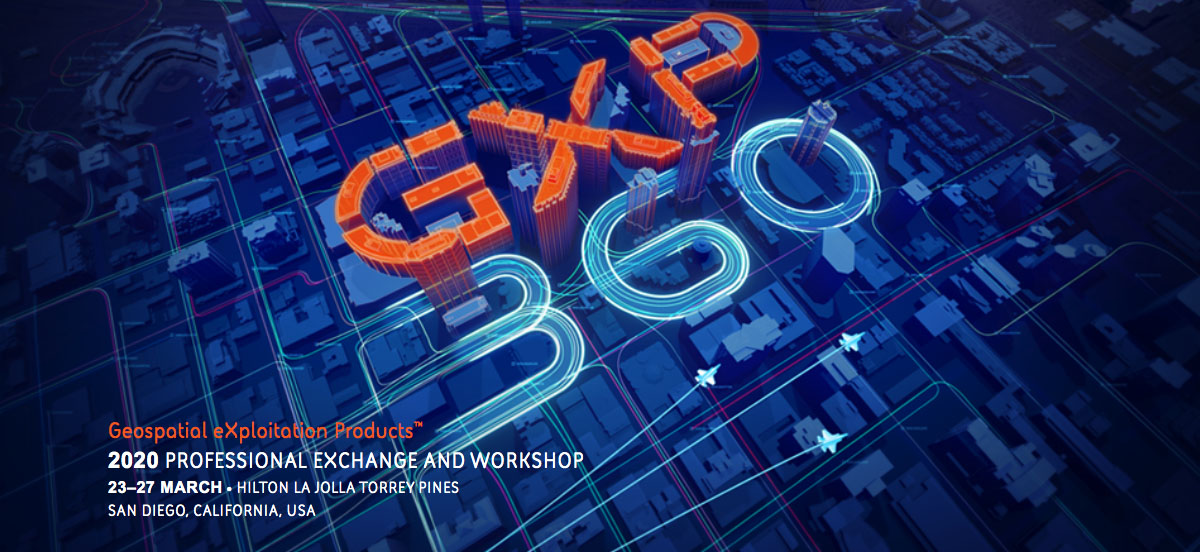 12.6.19
GXP360° delivers unique perspective on the latest advances in geospatial exploitation along with in-depth training on the most recent capabilities within the GXP® product ecosystem.
SOCET GXP® • GXP Xplorer® • GXP WebView® • GXP InMotion™    GXP OpsView® • MOVINT solutions
BAE Systems' Geospatial eXploitation ProductsTM software enables rapid, accurate, and informed decision making across key military, public safety and security operations, as well as a variety of commercial development and research initiatives. GXP360° attendees will discover how GXP solutions enable:
Streamlined geospatial workflows in a common product ecosystem
Enhanced visualization of geospatial and temporal data from disparate sources
Integration of artificial intelligence, machine learning, and advanced analytics
Optimal combination of local, cloud, and hybrid cloud operations
One-on-one workstations will be available throughout the week for private demonstrations and workflow discussions with our GXP Customer Technical Solutions group. In addition, our event-sponsored professional exchanges, evening receptions, and Torrey Pines golf outing provide the perfect opportunity for additional networking and conversation.
We look forward to seeing you there!
Visit Veritone in Booth # 8.  Register here!