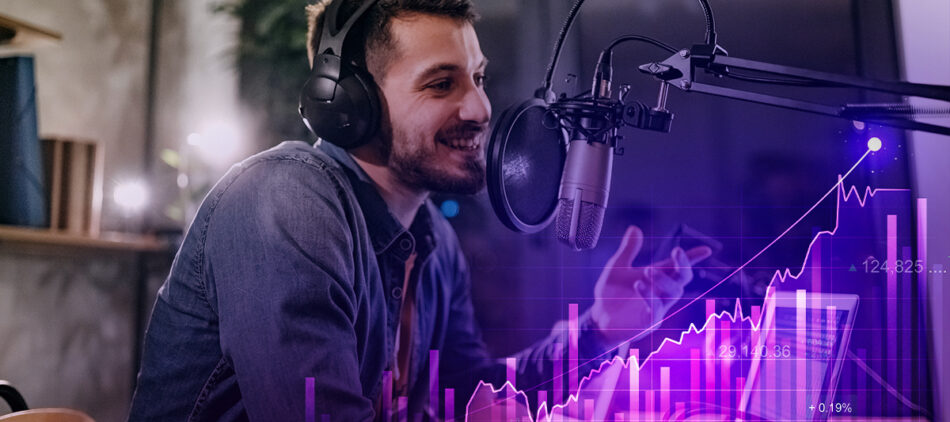 09.8.22
5 Effective Ways to Sell All of your Radio Ad Spots
Summary:
Uncertainty about the economy means radio stations need to be more creative about how they sell their ad inventory
Here are some tactics you can use to meet your revenue goals, from discounts to bundling
Using a remnant ad solution can help you sell off any remaining spots with little effort
Radio ad spending has fluctuated quite a bit since the pandemic's start. However, since 2020, ad spending has maintained consistent growth, predicted to reach $14.8 billion this year. That's 6.6% higher than last year and a gain of nearly 17% from 2020.
With economic headwinds of a recession in the air, stations must ensure they have strategies to sell all their ad inventory. No one wants to leave dollars on the table for the year's second half, especially if stations are pacing behind goals at this point in the year. So here are some tips to help ensure you finish the year strong despite the negative noise in the market.
1. Get creative with discounts
While you may not want to budge on ad rates, you should at least be prepared for conversations around discount deals. As Americans become cagier with spending, advertisers will need to try that much harder to reach them. And the data-focused advertisers know that. Offering a discount if an advertiser buys spots in bulk, wants non-peak time spots, or wants to sponsor a contest or giveaway, can help you move more units off the table.
2. Control the conversation
This might seem like a no-brainer, but it's important not to forget to stay in the driver's seat. When you want the sale, you may fall back on what you know—using numbers and past campaigns as data points. But doing that can make you lose an advertiser depending on how savvy they are with the nuts and bolts of radio advertising. Keep the conversation simple. Don't ask them what their budget is; instead, let them dictate what they are looking for and follow that up with a corresponding success story and the investment needed to achieve their advertising objective.
3. Bundle when appropriate
Bundling can be a great way to move many units quickly. But this comes down to two things:
The circumstances of the advertiser, such as budget and campaign objective
The value of the spots you're bundling
It's a delicate balance to ensure it doesn't seem like you're just giving away inventory. But, on the other hand, you still want to maximize yield. So, naturally, you'll reserve your premium spots for full price, but you can build a mixed bundle with added value, where an advertiser sees the value you're offering without shortchanging yourself too much.
4. Use host-read ads
You can also move additional units by making them host-read ads. That's because host-read ads perform very well. According to research from InsideRadio, host-read ads outperform non-host-read ads across various categories, including a higher chance for consumers to seek information and have greater purchase and recommendation intent. Adding this feature to a spot might help move the needle for an advertiser, though they might need some education on what a host-read ad entails and why they should use this method if they want the most bang for their buck.
5. Try a remnant ad solution
The tips we've offered are not foolproof. Every station's situation will be unique, making some of these options infeasible. Another option you can fall back on is using a radio revenue solution that can help you move more units and meet your quarterly and yearly targets.
Veritone has served the radio business for many years, building solutions like Discovery and Attribute to help increase revenue opportunities for stations around the country. To help radio broadcasters move their unsold ad inventory, we created VeriAds, which offers a flexible way to generate revenue from your remnant and unsold inventory passively. It's easy, and there's no upfront cost. Remove the headaches and worry of unsold inventory by letting Veritone help you meet your sales goals.