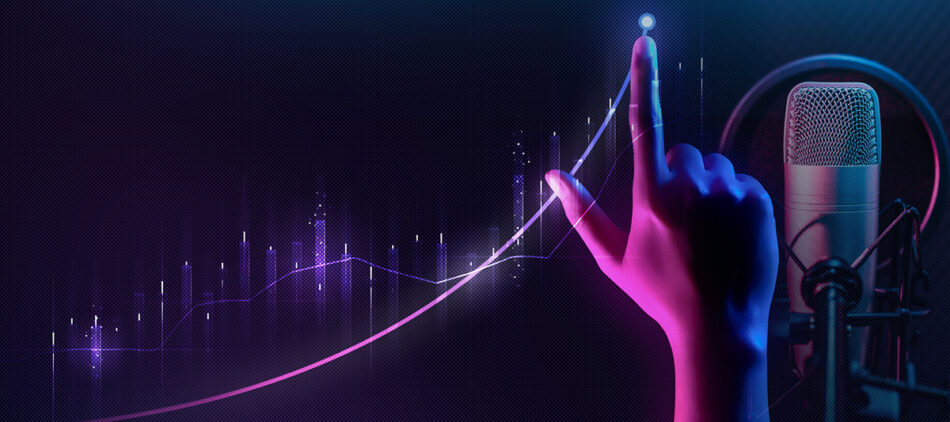 08.2.22
4 Tips to Improve your Radio Ad Sales
Summary:
Radio listening has returned to pre-pandemic levels, and stations need to take advantage of that momentum.
Timing your spots correctly and using live reads can help improve ROI on radio advertisements.
An attribution solution can give you metrics to show your ads are working and encourage greater spend from advertisers.
Last year, as the country started to open more, radio listenership started its return to pre-pandemic levels. While many companies have adopted a remote-first work policy, others now require employees to return to the office, putting commuters back on the road. In fact, out-of-home radio listening share reached 73%, a four-point gain from the previous RADAR report, highlighting the return to the road. And when compared to digital-only audio channels, radio has seven times more reach. 
Now is the time to approach companies that reduced or diverted spending away from radio as a channel. With audio consumption soaring, many understand that radio can act as that extra juice to amplify their reach in parallel with other digital marketing efforts. But many are hesitant because they have become accustomed to digital-based metrics.
The perception that radio lacks success metrics can finally fall to the wayside thanks to artificial intelligence. With these tips, there's no reason why stations can't achieve a record year in rebounding sales growth.
T-minus eight seconds for consumer attention spans
In recent market research, consumer attention spans have declined to only eight seconds. Today, we are processing five times more information daily compared with consumers in 1986. So while average spots run from 15, 30, and 60 seconds, you must ensure the ad is front loaded with the most critical information or that you uniquely grab the listener's attention to keep them engaged and increase their brand retention.
Keep track of shifts in commute times
While we are still in the summer months, it never hurts to look ahead. One of the big changes that has happened post-pandemic is the peak morning hour drive time during the winter months has shifted from 8 a.m. to 7 a.m., while the afternoon time has remained the same year over year at 3 p.m.
Use live reads over prerecorded spots
As audio consumption has soared, so has the consumer's desire for authentic voices they can trust. From podcasting to radio, listeners prefer to hear from the voices they trust to obtain information on the go. That's why live reads outpunch prerecorded spots in performance, providing double the lift for campaigns.
When combining these tactics with modern, AI-powered technology, stations can become data-focused to make their clients see how their dollars translate to performance through numbers.
Take advantage of metrics to prove your ads are working
Even when advertisers are doing well as a result of running campaigns, it's tough for radio stations to prove performance to their advertisers. With an attribution solution such as Veritone Attribute, you can connect an advertiser's website data with the time during which an ad runs, giving you metrics to show web lift as a result of running the advertisement. Attribute makes it easy to set up and share reports with your clients, giving you a simple way to keep engaging them and encourage them to double-down on what's working.
With Veritone Attribute, we've seen that broadcast radio stations can encourage advertisers to invest more marketing dollars. We saw the impact of AI broadcast solutions during the pandemic first-hand when many companies were pulling their ad spend. Those using AI-based solutions were able to retain clients, hardening themselves against future business disruptions while making themselves more competitive.