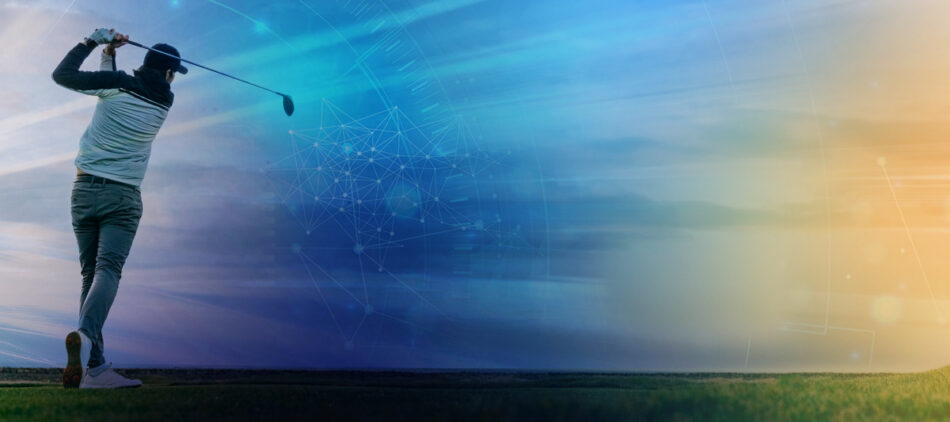 03.28.23
Veritone Extends Partnership with Augusta National, Delivering Brand Exposure and Boosting Archival Revenue
Experts in rights management, licensing and monetization extend multi-year partnership as North American licensing agent for the Masters Tournament
Veritone, Inc. (NASDAQ: VERI), a leading global provider of digital asset management, licensing and metadata solutions, today announced a comprehensive multi-year partnership extension with Augusta National, Inc. (ANI), the business arm of Augusta National Golf Club, the home of the iconic Masters Tournament.
Veritone's leading global licensing service utilizes its AI platform to enable marquee sporting and news rights holders worldwide to more efficiently and effectively archive and monetize their video rights and will continue to serve as the archive of record and as the exclusive North American licensing partner for all Augusta National non-live or archival footage across their portfolio of events, including the Masters Tournament and Augusta National Women's Amateur.
ANI utilizes Veritone's elite suite of best-in-class AI-based technology and licensing services, including Veritone Digital Media Hub (DMH), an asset management and monetization solution that helps content owners generate more revenue from their assets and provides metadata tagging and content management. This technology helps ensure footage from ANI's global roster of events is captured, archived and enriched for future use and discovery. Veritone internally harnesses its DMH technology to enable media delivery, licensing and invoicing of ANI assets to third parties across the core verticals of sports networks, documentary producers, advertising agencies and film/TV studios.
"It's an honor and a privilege to extend our long-standing licensing partnership with Augusta National. We take tremendous pride in serving as the archive of record and a licensing partner not only for the Masters, but also the Augusta National Women's Amateur," said Ian Retzlaff, Senior Director of Sports Licensing and Partnerships at Veritone. "The Masters is one of the most exciting and well-known golf tournaments, and Veritone enables Augusta National to ensure their valuable content is securely and easily promoted by working closely with networks, documentarians, brands and agencies that are interested in leveraging the power of the archive to bring their creative productions to life."
The ANI archive, which continues to grow in both scale and size as more cameras and technology are integrated into ANI events, consists of match broadcast feeds, ISO feeds, course and club scenery, press conferences, official films and more. As a critical source for storytellers to tap into, the archive serves as a centralized repository for some of the most iconic moments, not only in golf, but all of sport. By carefully enabling approved third parties to discover and license content from their archive, ANI is provided with incremental brand exposure and an archival revenue stream, with Veritone serving as the archive's steward.
Veritone has served as the official archive of record and licensing partner of ANI since 2009.
For more information about Veritone, visit: www.veritone.com.
---
About Veritone
Veritone (NASDAQ: VERI) is a top choice and often exclusive source to license heart-pounding national, international and collegiate sports content from elite sports entities, including NCAA®, Big Ten, Pac-12, US Open and French Open Tennis, US Soccer, USA Swimming, professional golf and many others. Veritone's suite of platform and media services, coupled with its nimble cloud-based ingest methods, enables rights holders to centralize their video assets for use internally and for their global broadcast partners, corporate sponsors, and others. Veritone Licensing's team of rights and licensing experts cultivate licensing opportunities based upon deep relationships with sporting and news networks, brands/agencies and film/TV studios.
To learn more, visit Veritone.com.
Safe Harbor Statement
This news release contains forward-looking statements. Without limiting the generality of the foregoing, words such as "may," "will," "expect," "believe," "anticipate," "intend," "could," "estimate" or "continue" or the negative or other variations thereof or comparable terminology are intended to identify forward-looking statements. In addition, any statements that refer to expectations, projections or other characterizations of future events or circumstances are forward-looking statements. Assumptions relating to the foregoing involve judgments and risks with respect to various matters which are difficult or impossible to predict accurately and many of which are beyond the control of Veritone. Certain of such judgments and risks are discussed in Veritone's SEC filings. Although Veritone believes that the assumptions underlying the forward-looking statements are reasonable, any of the assumptions could prove inaccurate and, therefore, there can be no assurance that the results contemplated in forward-looking statements will be realized. In light of the significant uncertainties inherent in the forward-looking information included herein, the inclusion of such information should not be regarded as a representation by Veritone or any other person that their objectives or plans will be achieved. Veritone undertakes no obligation to revise the forward-looking statements contained herein to reflect events or circumstances after the date hereof or to reflect the occurrence of unanticipated events.