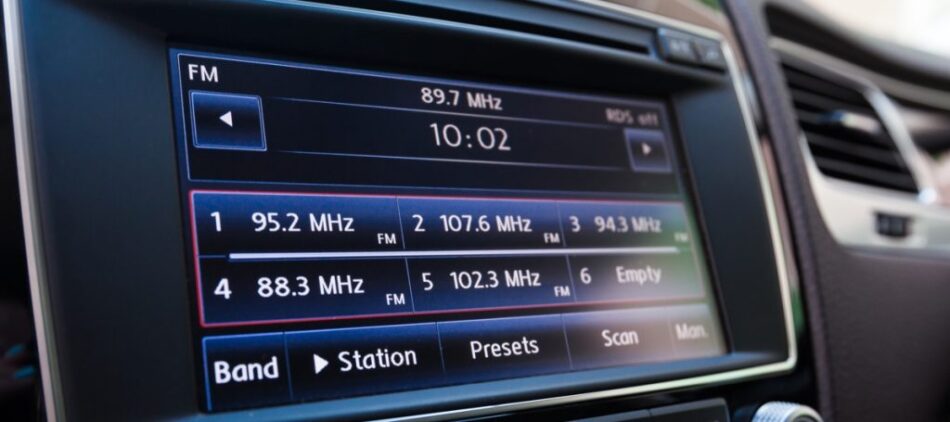 02.8.18
Veritone and Entercom Announce Agreement to Maximize Broadcaster's Distribution and Reach with Artificial Intelligence
Entercom to Leverage Veritone Platform for Content-Based Data and Insights
Veritone®, Inc. (NASDAQ: VERI), a leading provider of artificial intelligence (AI) and cognitive solutions, today announced that Entercom, a leading American media and entertainment company and one of the two largest radio broadcasters in the U.S., has selected Veritone as a premier technology partner. This new license agreement brings Veritone's powerful aiWARE™ platform to Entercom's robust portfolio of over 235 highly-rated radio stations coast to coast.
According to PwC and Ovum, U.S. radio advertising revenue will total more than $24 billion by 2021. With so much at stake, radio groups, advertisers and marketers require the ability to conduct ad verification and tracking, measurements, reach, tone, analytics and effectiveness. Veritone offers a 360-degree view, giving advertisers and radio groups complete visibility to in-program content, live content and commercial breaks.
"The future of this market is clear: listeners will continue to consume audio, in terms of radio, podcasts and the like, but how they consume it will change," said Ryan Steelberg, president of Veritone. "AI is starting to play a role in how users interact with audio. For example, AI can evaluate how users are engaging and listening, and can apply predictive analytics to construct playlists based on the user's preference. The Veritone platform can help advertisers, radio groups and others to not only deliver what their customers want, but also to stay ahead of the curve as the consumption of audio changes. We help our partners be at the forefront of trends such as interactivity with broadcast and media, content personalization and more."
"The market for radio broadcast is evolving rapidly, and continued and major growth is expected," said Bob Philips, chief revenue officer at Entercom. "We're excited to begin delivering new value to our listeners and partners, and focusing our efforts on new projects that drive us forward as the industry leader."
"Not only is broadcast audio continuing to grow and reach all generations, but sports broadcast specifically has developed and modernized to meet the needs of fans," said Mike Dee, president of Entercom Sports. "Entercom is always looking to innovate, and artificial intelligence has proven itself as the next step in enterprise technology." Dee's previous leadership as president and chief executive officer of the San Diego Padres, Miami Dolphins and Sun Life Stadium gives him a critical and much needed perspective for sports business enterprise, as well as the constant revenue development they depend on.
aiWARE delivers actionable insights from previously unstructured data, as well as industry-critical capabilities such as indexing for search and discovery. This is accomplished via verifying, monitoring and repurposing aired content, not just pre-produced spots, but also live streams. Major sports broadcasters and organizations Veritone to maximize their audience reach, fan affinity, and ultimately, sponsorship revenue. With Veritone, users can verify campaign delivery, reaffirm sponsorship value with shareable analytics, and monitor in-game detection of speech, sentiment and more.
For more information on the future of AI for media and entertainment, visit Veritone.
About Veritone
Veritone (NASDAQ: VERI) is a leading artificial intelligence company that has developed aiWARE, an AWS-certified platform offering orchestrated, cognitive computing to transform and analyze structured and unstructured data for clients in a variety of markets, including media and entertainment, legal, compliance and government. The open platform integrates an ecosystem of cognitive engines, which can be orchestrated together, and a suite of proprietary applications, to reveal unprecedented, multivariate insights from linear files such as radio and TV broadcasts, surveillance footage and public and private content globally. Veritone is the presenting sponsor of the Artificial Intelligence Marketplace at CES and has been recognized by Oracle for Excellence in Application Development. To learn more, visit Veritone.com and interact with us on Twitter and LinkedIn.
About Entercom
Entercom Communications Corp. (NYSE: ETM) is a leading American media and entertainment company reaching and engaging over 100 million people each week through its premier collection of highly rated, award winning radio stations, digital platforms and live events. As one of the country's two largest radio broadcasters, Entercom offers integrated marketing solutions and delivers the power of local connection on a national scale with coverage of close to 90% of persons 12+ in the top 50 markets. Entercom is the #1 creator of live, original, local audio content and the nation's unrivaled leader in news and sports radio. Learn more about Philadelphia-based Entercom at www.Entercom.com, Facebook and Twitter (@Entercom).
Safe Harbor Statement
This news release contains forward-looking statements, including without limitation statements regarding the projected size of the radio advertising market in the United States, the expectations of the Company and Entercom regarding how the consumption of audio content will change, the use of the Veritone aiWARE platform by Entercom and other customers in the media and entertainment market, and the expected benefits. Without limiting the generality of the foregoing, words such as "may," "will," "expect," "believe," "anticipate," "intend," "could," "estimate" or "continue" or the negative or other variations thereof or comparable terminology are intended to identify forward-looking statements. In addition, any statements that refer to expectations, projections or other characterizations of future events or circumstances are forward-looking statements. Assumptions relating to the foregoing involve judgments and risks with respect to various matters which are difficult or impossible to predict accurately and many of which are beyond the control of Veritone. Certain of such judgments and risks are discussed in Veritone's SEC filings. Although Veritone believes that the assumptions underlying the forward-looking statements are reasonable, any of the assumptions could prove inaccurate and, therefore, there can be no assurance that the results contemplated in forward-looking statements will be realized. In light of the significant uncertainties inherent in the forward-looking information included herein, the inclusion of such information should not be regarded as a representation by Veritone or any other person that their objectives or plans will be achieved. Veritone undertakes no obligation to revise the forward-looking statements contained herein to reflect events or circumstances after the date hereof or to reflect the occurrence of unanticipated events.
Contacts
Media
BLASTmedia for Veritone, Inc.
Meghan Matheny,
317.806.1900 ext. 115
meghan_matheny@Blastmedia.com