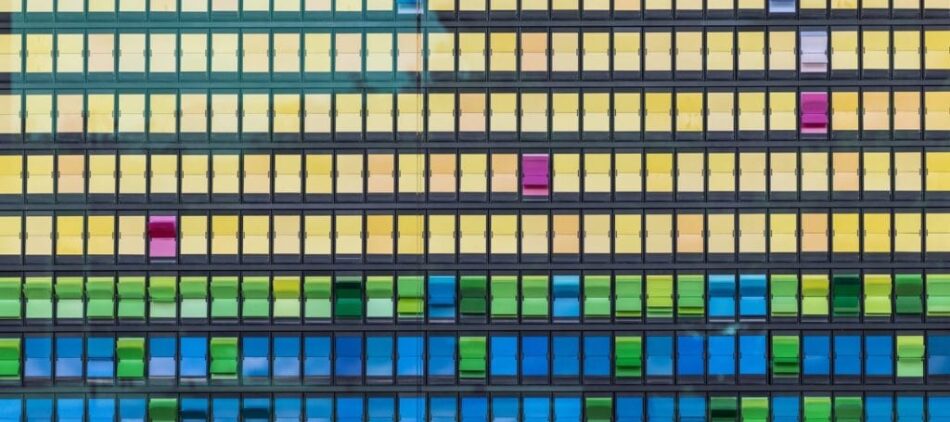 11.14.17
Veritone Makes Artificial Intelligence Truly Accessible and Actionable with AWS Marketplace Listing
Listing Brings Orchestrated, Multi-Engine Artificial Intelligence to AWS Customers
Veritone® Inc. (NASDAQ: VERI), a leading provider of artificial intelligence (AI) insights and cognitive solutions, today announced the immediate availability of its aiWARE™ platform on AWS Marketplace. As an Advanced Technology Partner in the AWS Partner Network (APN), Veritone provides AWS customers with full access to aiWARE, enabling the index and search of unstructured data to derive actionable business insights.
"Institutions and organizations recognize the necessity of analyzing unstructured data at scale in near real-time," said Chad Steelberg, chairman and chief executive officer of Veritone. "aiWARE provides them a way to unlock this data, accessing deep analytics and providing business insights like never before. Our collaboration with Amazon Web Services allows customers to deploy our platform in the cloud within minutes, giving them the ability to harness AI to make decisions with more confidence."
The current landscape of artificial intelligence solutions can be expensive, skill-intensive, and difficult to implement. Such solutions also tend to be siloed, extremely narrow in their application, and challenged in their ability to deliver real value. As a result, the power of AI is largely inaccessible to most organizations.
Veritone makes AI accessible and actionable by combining more than 120 best-of-breed cognitive engines across major cognitive functions with a suite of powerful applications and a proprietary orchestration layer informed by machine learning. aiWARE produces time-correlated, multi-dimensional metadata from audio and video data, unlocking new insights from linear files.
"CBS RADIO delivers best-in-class experiences on-air, online and at live events and experiences for our audiences and advertising partners alike," said Bob Philips, chief revenue officer, CBS RADIO. "Using Veritone aiWARE on AWS has armed us to more accurately measure across these platforms and deliver proven results – allowing for more data-driven, value-added discussions with our clients."
Veritone will participate in AWS re:Invent on November 27 through December 1, 2017 at booth 2836.
About Veritone, Inc.
Veritone (NASDAQ: VERI) is a leading artificial intelligence company that has developed a unique platform, aiWARE, which unlocks the power of AI-based cognitive computing to transform and analyze unstructured public and private audio and video data for clients in a variety of markets, including media, politics, legal and government. The open platform integrates an ecosystem of best-of-breed cognitive engines and powerful applications, which can be orchestrated together to reveal valuable, multivariate insights. aiWARE delivers unprecedented insights by unlocking data from linear files such as radio and TV broadcasts, surveillance footage and public and private content globally. To learn more about Veritone, please visit Veritone.com.
Safe Harbor Statement
This news release contains forward-looking statements, including without limitation statements regarding Veritone's listing on the AWS Marketplace, its status as an Advanced Technology Partner in the AWS Partner Network, the use of the Veritone aiWARE platform by users and the expected benefits. Without limiting the generality of the foregoing, words such as "may," "will," "expect," "believe," "anticipate," "intend," "could," "estimate" or "continue" or the negative or other variations thereof or comparable terminology are intended to identify forward-looking statements. In addition, any statements that refer to expectations, projections or other characterizations of future events or circumstances are forward-looking statements. Assumptions relating to the foregoing involve judgments and risks with respect to various matters which are difficult or impossible to predict accurately and many of which are beyond the control of Veritone. Certain of such judgments and risks are discussed in Veritone's SEC filings. Although Veritone believes that the assumptions underlying the forward-looking statements are reasonable, any of the assumptions could prove inaccurate and, therefore, there can be no assurance that the results contemplated in forward-looking statements will be realized. In light of the significant uncertainties inherent in the forward-looking information included herein, the inclusion of such information should not be regarded as a representation by Veritone or any other person that their objectives or plans will be achieved. Veritone undertakes no obligation to revise the forward-looking statements contained herein to reflect events or circumstances after the date hereof or to reflect the occurrence of unanticipated events.
Contact
Meghan Matheny
BLASTmedia for Veritone
meghan_matheny@blastmedia.com
(317) 806-1900 ext.115