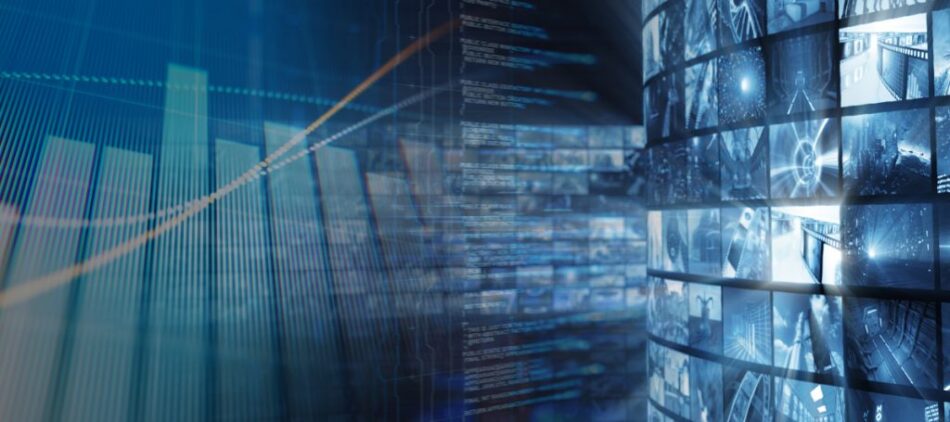 09.25.18
Veritone Announces AI-Powered Media Attribution Solution for Broadcasters to Demonstrate Advertising Efficacy and Drive Customer Investment
Veritone Attribute Enables Local & National Broadcasters to Offer Advertisers Near Real-Time Advertising Performance Analytics on Their Native and Pre-recorded Advertising Campaigns
Veritone Inc. (NASDAQ: VERI), the creator of the world's first operating system for artificial intelligence, aiWARE™, today announced Veritone Attribute — an AI-powered media attribution application that tracks the efficacy of advertising in broadcast radio and television. The technology, which delivers customer behavior impact analytics from pre-recorded, native, and organic mentions, enables broadcasters to systematically verify and analyze the effect of the customers' advertising placements in near real-time. Veritone's new intelligent media attribution solution empowers broadcaster sales representatives and campaign managers to demonstrate an advertiser's campaign effectiveness and reveal data-driven insights for optimization of ad placements to drive greater customer return on investment (ROI), helping to drive increases in customer advertising spending.
According to one survey of marketing professionals, the attribution goal of highest priority for marketers was optimization of marketing program spend across media channels, but a majority of the respondents stated that technology limitations restrict their ability to carry out attribution properly. For media broadcasters whose business models rely primarily on advertising, this lack of empirical evidence makes it difficult to lure customer advertising budgets away from digital channels that provide data-rich, real-time attribution. What's more, increasingly popular native advertisements are not captured in programming logs, requiring manual verification of ad delivery, and further extending reporting times. Put simply, today's manual ad verification workflows are often painfully slow and attribution analysis incomplete. By the time broadcasters are able to report on ad placements and their customers attempt to manually correlate online transactions, campaigns have often already run their course before the ad placements can be optimized. In the end, advertisers are left with incomplete broadcast attribution data, making it difficult for broadcasters to demonstrate the value of advertising campaigns during contract negotiations in order to keep and increase the ad spend of their customers.
Veritone Attribute equips broadcasters and their advertising customers with tools to make informed cause and effect connections between any reference to an advertiser during a broadcast, such as a pre-produced spot, a live read, or an organic mention, and the desired target audience's actions taken on the advertiser's website. Through the intelligent correlation of a broadcaster's programming and an advertiser's Google Analytics website data, Veritone Attribute helps broadcasters advise customers throughout their campaigns in near real-time of how their ad dollars are best leveraged to accelerate the target audience's path to purchase. Advertisers gain assurance in their broadcast advertising investments through a data-driven feedback loop that identifies areas of optimization across ad placements, dayparts, and ad creatives to drive the greatest ROI.
"Veritone Attribute is a quantum leap forward in the analysis of broadcast advertising efficacy. Until now, there was no scalable technology with industry-wide application capable of capturing offline consumer response to broadcast mentions," said Ryan Steelberg, President of Veritone. "With Veritone Attribute, we elevate broadcast media measurement to new levels of precision and provide a path to custom attribution modeling. The technology will have a major impact for broadcasters by generating rapid, comprehensive performance and optimization reports that broadcasters and advertisers can use for directional guidance in their radio and TV advertising decisions. In the future, we look forward to extending Veritone Attribute's capabilities to support podcast programming and include additional attribution channels such as first party transaction data."
Veritone Attribute was developed from the extensive experience Veritone has gained managing media placement and attribution model development for many of broadcast's largest advertisers. The application can be deployed in public, private, or hybrid cloud environments configurable to meet customers' infrastructure and security requirements.
Visitors can see a demo of the Veritone Attribute solution at the 2018 Radio Show in Orlando, Florida September 25th – 28th in Booth 86 and learn firsthand from leading radio broadcasters the impact AI can have on their business at the Veritone moderated, Putting the AI in rAdIo panel during the event. Veritone Attribute will be generally available beginning in the fourth quarter of 2018.
About Veritone Attribute
Veritone Attribute systematically verifies advertisements and mentions in broadcasts and correlates their affect to customer website traffic and subsequent online product or service purchases. Correlated information is displayed in a near real-time media attribution dashboard, empowering broadcasters to prove advertising efficacy to customers.
Key capabilities and benefits of Veritone Attribute include:
Systematic ad verification: Automatically verify pre-recorded spots with playout log and audio fingerprint monitoring as well as live reads through natural language processing (NLP)-driven watchlists in near real-time
Prove ad efficacy: Measure online response to customer advertising campaigns with intelligent correlation of the advertiser's Google Analytics website data and broadcaster playout logs
Measure organic response: Create watchlists to automatically monitor broadcasts for organic customer brand or product mentions, then measure their impact
Simple customer reporting — Programmatically develop customer radio attribution reports with a near real-time advertising analytics dashboard organizable by advertiser or campaign view
Optimize ad placement: Leverage programmatic campaign response data to empower customers to A/B test ads, optimizing creative, messaging, placement, duration, and daypart to drive greater customer ROI
Safe Harbor Statement
This news release contains forward-looking statements, including without limitation statements regarding the expected availability date for the Veritone Attribute application, potential future customer use cases for the Veritone Attribute application capabilities in the media and entertainment markets, the expected benefits to customers, and the Company's ability to extend the capabilities of the Veritone Attribute application to additional datasets. Without limiting the generality of the foregoing, words such as "may," "will," "expect," "believe," "anticipate," "intend," "could," "estimate" or "continue" or the negative or other variations thereof or comparable terminology are intended to identify forward-looking statements. In addition, any statements that refer to expectations, projections or other characterizations of future events or circumstances are forward-looking statements. Assumptions relating to the foregoing involve judgments and risks with respect to various matters which are difficult or impossible to predict accurately and many of which are beyond the control of Veritone. Certain of such judgments and risks are discussed in Veritone's SEC filings. Although Veritone believes that the assumptions underlying the forward-looking statements are reasonable, any of the assumptions could prove inaccurate and, therefore, there can be no assurance that the results contemplated in forward-looking statements will be realized. In light of the significant uncertainties inherent in the forward-looking information included herein, the inclusion of such information should not be regarded as a representation by Veritone or any other person that their objectives or plans will be achieved. Veritone undertakes no obligation to revise the forward-looking statements contained herein to reflect events or circumstances after the date hereof or to reflect the occurrence of unanticipated events.
______