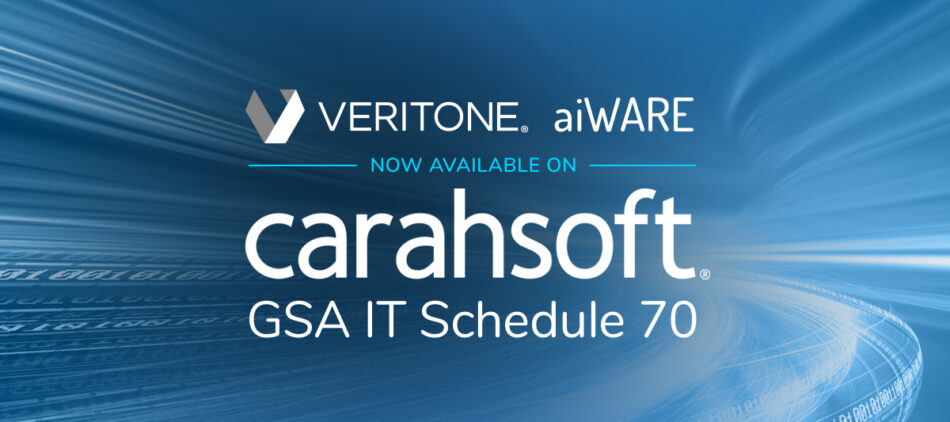 08.31.21
Veritone aiWARE Now Available on Carahsoft's GSA IT Schedule 70
Today, Carahsoft announced that it has selected Veritone's aiWARE™ to be included in its GSA IT Schedule 70 contract. This move provides U.S. government agencies such as the Environmental Protection Agency (EPA), Department of Justice (DOJ) and more with the means to accelerate procurement of Veritone solutions for intelligence discovery, analysis and actionable outcomes for agency missions.
"We are excited to announce this new contract award from GSA that will expand the public sector's access to Veritone's FedRAMP authorized OS for AI, aiWARE," said Steve Jacyna, who leads the Veritone team at Carahsoft. "We can now provide our customers and reseller partners with the best-in-class AI operating system to assure public safety agencies accelerate investigations."
This recent contract award significantly expands Veritone's availability to federal, state, and local agencies. In addition to the GSA schedule (No. GS-35F-0119Y), Veritone is also available on the following contracting vehicles:
For more information, contact the aiWARE team at Carahsoft at (866) 335-5246 or veritone@Carahsoft.com.