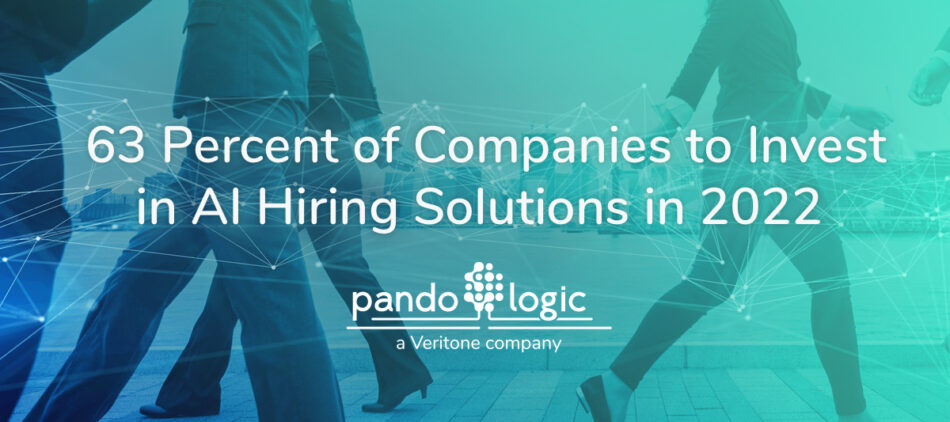 04.6.22
The AI Revolution Accelerates – 63 Percent of Companies to Invest in AI Hiring Solutions in 2022
PandoLogic Teams Up with Aptitude Research to Uncover What's Next for AI in Talent Acquisition
PandoLogic, a wholly owned subsidiary of Veritone, Inc. (NASDAQ: VERI), and leading provider of artificial intelligence (AI) hiring solutions, shared today findings from a new report published by Aptitude Research. Titled "The Power of AI in Talent Acquisition," the report explores the current state of AI in talent acquisition (TA), challenges and misconceptions, insights on the impact of AI, the importance of ethics and recommendations for companies across the AI journey. The report methodology combined quantitative and qualitative research, including interviews with more than 50 TA leaders at enterprise and mid-market companies.
PandoLogic CEO Terry Baker commented, "PandoLogic knows AI has the power to change the way work gets done. We also know that there are lingering concerns in the talent acquisition space that need to be addressed. With that in mind, the team at Aptitude Research captured the sentiment around AI in TA and analyzed the findings to help debunk the myths and showcase how these solutions support hiring outcomes."
Read the complete release on the Pandologic site here.