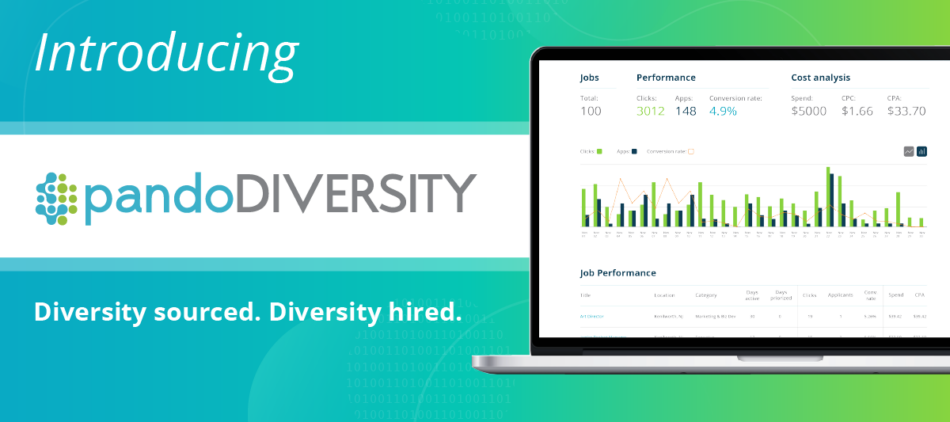 04.25.23
PandoLogic Announces First-of-its-Kind AI Recruitment Solution to Reach Underrepresented Job Candidates
pandoDIVERSITY Leverages Diversity Publisher Network to Support DEI Hiring Goals
PandoLogic, a wholly owned subsidiary of Veritone, Inc. (NASDAQ: VERI) and a leading provider of artificial intelligence (AI) hiring solutions, today announced that its latest innovation, pandoDIVERSITY, will launch at this week's UNLEASH Conference in Las Vegas. Designed to help customers attract and recruit underrepresented job candidates, pandoDIVERSITY uniquely supports diversity recruitment goals.
A global leader in programmatic job advertising, with the ability to post job openings to a wide range of publishers cost-effectively and track results quickly, PandoLogic's innovative hiring solutions have earned the respect of customers and industry experts alike.
Building on the award-winning success of the pandoIQ programmatic platform, pandoDIVERSITY provides access to a robust network of publishers specializing in diverse and underrepresented candidates such as women, minorities, individuals with disabilities, and veterans. Additionally, the use of AI-based programmatic recruitment technology helps to automate and optimize hiring campaigns, remove bias in the recruitment funnel and enhance data transparency.