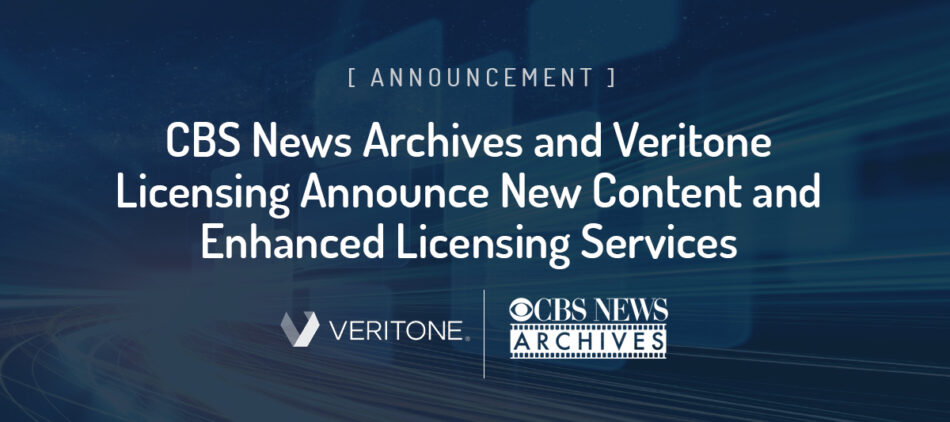 03.4.20
CBS News Archives and Veritone Licensing Announce New Content and Enhanced Licensing Services
By Jay Bailey, VP, Entertainment Licensing
We have truly entered an unprecedented time in the world of media and content creation.  Last year over $121 billion was spent on original content by U.S. media and entertainment companies. And that number will likely rise in 2020 with four new major streaming services being introduced to the marketplace. 
With this boom in content creation, we have found ourselves in what Academy award-winning producer Dan Cogan calls "The Golden Age of Documentary Filmmaking." Once thought of as a somewhat stale and educational artform, documentaries have now become the topic of water cooler conversations. Documentaries have a rare gift. They can be affordable and profitable while also stimulating our social consciousness. More and more documentaries are being made and one very common and appealing trend that many share is the use of archival news content to help tell their story. Iconic moments like Walter Cronkite announcing the moon landing or the death of President Kennedy can really drive one's narrative and make the story that much more compelling. For every key moment in our nation's history, we can all count on one comforting fact, CBS News was there to report it. CBS News Archives has the largest archive of original news coverage–totaling over 2.5 million hours of history. 
On Thursday, February 27th, over 100 media professionals gathered at the CBS Broadcast Center in New York City for the first-ever CBS News Archives and Veritone Preview Event. Together we announced an expansion to our already-robust licensing portfolio; shared our improved licensing processes; and demonstrated upgrades to our content search and discovery services. This luncheon also gave us a way to thank the creative community for letting us play a small role in some of the most engaging projects of 2019.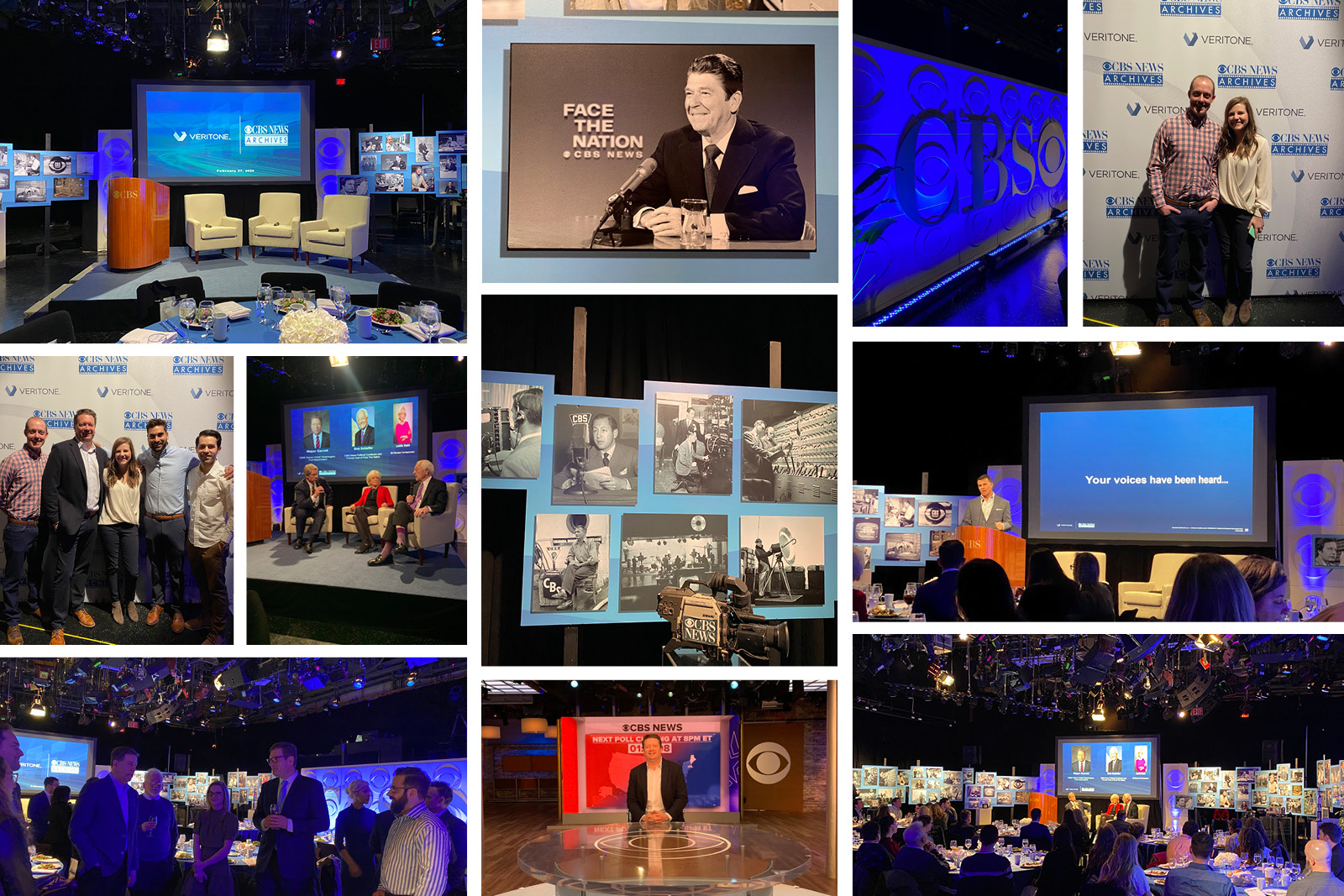 Then we were incredibly grateful to have Major Garrett, the Chief Washington Correspondent moderate a conversation between former host of Face the Nation and CBS News Political Contributor, Bob Schieffer, and 60 Minutes Correspondent, Leslie Stahl. The esteemed panel regaled the audience with insightful and hilarious stories behind some of their iconic moments in news/history. 
For those who were not able to join us, read on to learn a little more about both the content and enhancements announced on Thursday. 
New Content 
New content released by CBS News includes 48 Hours, CBSN, 60 Minutes Sports, 60 Minutes Overtime and CBS Audio, which includes18 Podcasts. 
New Time-Saving Processes
The partnership between CBS News Archives and Veritone continues to grow, and with that comes important changes to our licensing processes. Changes that ultimately result in providing you more content to preview, better research capabilities so you can find "hidden treasures" to help tell your stories, and quicker turnaround times to meet your deadlines.   
First and foremost, CBS News Archives is committed to increasing the library of digitized content–which will be an ongoing task–but it will minimize screener orders while providing more content for purchasers to readily preview. 
Secondly, Veritone will proactively ingest current and trending news stories which will strengthen our online archive and decrease the turnaround time for you to license content. 
Third, we have streamlined our workflows to get creatives quicker approvals so you can meet your deadlines. 
Fourth, and finally, we will be creating rights-ready pitch reels. These will be compilations of the most important moments of a historic event with exclusively CBS copyrighted content. While these reels will still require use approval, they will significantly reduce turnaround times. 
Stay tuned for more news, updates, and the forthcoming pitch reels from CBS News Archives.