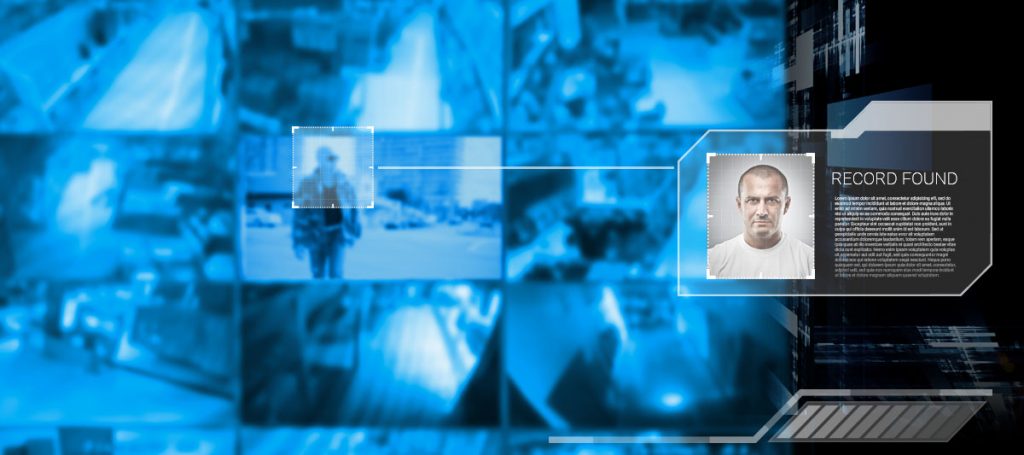 09.20.18
Veritone IDentify™ Rapidly Identifies Potential Suspects and Veritone Redact™ Obscures Sensitive Data in Video Evidence for Law Enforcement Agencies
Veritone Inc. (NASDAQ: VERI), the creator of the world's first operating system for artificial intelligence, aiWARE™, today announced the introduction of two new AI-powered applications for law enforcement. Developed specifically for public safety and judicial agencies, these cloud-based applications enable agencies to rapidly extract actionable intelligence from video evidence used in investigations and the criminal justice process, increasing the speed and efficiency of their investigative and disclosure workflows. A natural extension to the aiWARE application suite, agencies are now empowered to not only intelligently search to find pertinent evidence but identify suspects and redact sensitive materials within that evidence prior to distribution. The new suite built for law enforcement workflows includes Veritone IDentify, which leverages arrest records and person of interest databases to identify potential suspects quickly, and Veritone Redact, which swiftly redacts sensitive, personally identifiable or compromising information from video or photographic evidence.
Among the most significant challenges that slow down investigations and the judicial process is the inspection and analysis of video evidence, which is present in 80% of criminal cases. In fact, IHS forecasts that surveillance systems will capture 3.3 trillion hours of video daily by 2019. Today, more than half of all medium-to-large police departments in the U.S. use or are pilot testing body-worn surveillance camera systems, which is contributing to the surge of video evidence that law enforcement agencies must manage.
Veritone IDentify: Accelerates identification of known offenders in video evidence
Connecting a perpetrator to a crime, even one caught on camera, is a time-consuming and onerous task for law enforcement. With 83% of known offenders arrested for new offenses within nine years of their initial release for a previous crime, comparison of crime scene video evidence to existing arrest records to find potential suspects is a critical investigative technique for detectives. But, this review process often involves the labor-intensive, manual review of countless known offender arrest records.
Now, Veritone IDentify empowers public safety professionals to systematically search images of  potential suspects shown in video and photographic evidence against existing databases of faces such as arrest records and Be On the Lookout (BOLO) bulletins, much like a fingerprint left behind at the scene of a crime can be searched in a database for a match. In many cases, this helps these agencies to significantly reduce the time and effort required to identify potential suspects, accelerating their investigations and helping them to apprehend repeat offenders to protect their communities.
Said Mike James, Executive Director, Integrated Law and Justice Agency of Orange County, "Before Veritone IDentify, Orange County agency crime analysts and investigators spent thousands of hours sifting through arrest records, asking their colleagues or polling the public to identify their person of interest, leaving limited time to focus on solving the crimes at hand.  Veritone IDentify is a boon for law enforcement efficacy as it makes suspect identification in video evidence much easier and faster. The much-needed time and money savings means our local officers have more resources to dedicate to solving more cases."
Veritone Redact: Rapidly obscures personally identifiable and sensitive information in video evidence
As a result of an increasing volume of public information requests under the Federal Freedom of Information Act (FOIA), various state statutes, and police consent decrees, both police departments and judicial agencies are often asked to make video evidence publicly available. Prior to doing so, certain identifiable faces (such as those of protected witnesses or minors) and information linked to an individual's identity (such as tattoos or license plates) in that video evidence must be redacted. The cost to agencies of adhering to these requests in the timeframe required by law can be substantial. For example, Baltimore, Maryland found that complying with new video evidence regulations would cost the city more than $1.7 million in the first year of their body-cam deployment. Veritone Redact enables police departments and judicial agencies to quickly redact sensitive items within video evidence prior to public or inter-agency release, significantly improving the speed and efficiency of this process.
"As a former detective, I understand firsthand just how cumbersome and time-consuming it is to comb through booking databases looking for matches within crime scene footage and then manually redact sensitive video evidence. Veritone IDentify and Veritone Redact provide law enforcement with powerful tools that enable them to perform these tasks much more quickly and efficiently, allowing them to devote more time to and preserve ongoing investigations, ultimately helping them solve more crimes," said Tom Avery, Veritone's Vice President of Public Safety.  "We built the law enforcement application suite upon Veritone's aiWARE artificial intelligence operating system. This approach gives users a single Web-based solution that plugs into their existing infrastructure for accessibility in the office or out on patrol, and makes it easy for them to add new intelligent capabilities and leverage additional third party identification sources to help advance their missions."
About Veritone IDentify
Veritone IDentify automatically compares known offender and person of interest database records with video and photographic evidence to quickly identify potential suspects for further investigation.
Key capabilities and benefits of Veritone IDentify include:
Time savings — Match images of suspects in video and photographic evidence against booking and persons of interest databases automatically with AI facial recognition engines to identify potential suspects.
Aggregate persons of interest — Detect unknown faces and optionally add to an existing persons of interest database for future digital evidence comparison.
Curate suspect lists — Review automated suspect matches as a list and filter results by identifiers such as gender, age, height, hair color, eye color, ethnicity and more.
Simple intra and inter-agency collaboration — Share suspect lists including booking photo, appearance in evidence, personal information, last known address and more with colleagues via a pre-formatted email template.
About Veritone Redact
Veritone Redact enables law enforcement and judicial professionals to systematically remove selected faces and sensitive data from video evidence, and then quickly download and share the redacted evidence, significantly streamlining their video evidence redaction workflows.
Key features and benefits of Veritone Redact include:
Time savings — Automatically detect faces within video evidence, with results displayed in previewable lists for quick and easy review.
Manual labor reduction — Define any sensitive items appearing in video evidence, and choose to automatically track the defined item(s) for redaction throughout the video or at a single time stamp.
Chain of custody requirement compliance — Capture comprehensive reporting of all actions taken against redacted video evidence.
Easy team collaboration — Manage digital evidence redaction workloads by tagging video evidence with its status in the approval workflow.
Inter-agency workflow support — Download shareable redacted digital evidence files complete with chain of custody reports for use in existing workflows.
Veritone IDentify and Veritone Redact can be deployed either in commercial cloud or government cloud environments that are configured to meet customers' Criminal Justice Information Services (CJIS) security requirements. The full Veritone aiWARE law enforcement application suite will be publicly available in October.