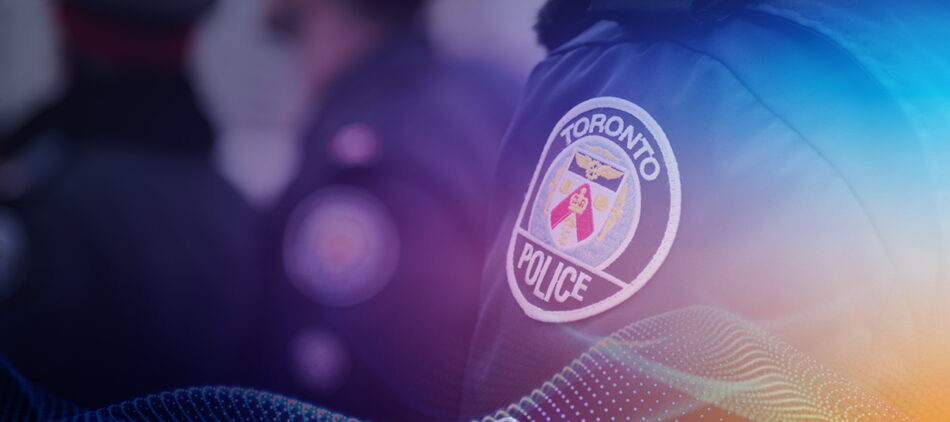 08.15.23
The Top 5 Challenges Canadian Police Chiefs Face Today
Summary:
Canadian police chiefs face difficult and complex challenges, from tightening budgets, staff burnout, and improving relations with the communities they serve.

Many of their challenges are not unique to Canada but are also being faced by law enforcement agencies in the United States.

Veritone is helping agencies in the US alleviate the burden of these challenges through the power of AI technology.
---
Law enforcement agencies everywhere face seemingly insurmountable challenges in policing. We've seen it firsthand with the US-based agencies we've worked with, but many of the same challenges are ubiquitous across national borders. Canada is, unfortunately, no different.
With the Canadian Association of Chiefs of Police Conference (CACP) on the horizon, Veritone and partner Opexus will share ways we are solving modern law enforcement's challenges. Based on our experiences and what we see in the media, here are 5 of the top challenges Canadian police chiefs face in policing their communities.
1. Privacy Compliance
Much like US-based law enforcement agencies must respond to Freedom of Information Act (FOIA) requests, Canada has Access to Information and Privacy (ATIP). With ATIP, any Canadian citizen can request information from government agencies. That includes law enforcement. Per the requirements of ATIP agencies, the legal response time is 30 calendar days from the date of receipt of an official request. While the extensions can apply based on certain requirements, releasing this information means ensuring that all personally identifiable information (PII) has been redacted to maintain the privacy of others contained in the files.
Historically, this was a labor-intensive process requiring manual workflows. That challenge has been alleviated with modern software that utilizes artificial intelligence to streamline workflows. Already adopted by law enforcement agencies in the US, AI redaction has helped reduce that burden to reduce backlogs and release this information within the mandated timeframe.
2. Community Transparency
No doubt that in recent years the relationship between communities and law enforcement has become frayed. To rebuild these relationships, law enforcement agencies have to find ways to make their policing more transparent to the public. Piggybacking off the previous challenge, part of building transparency, means releasing information to the public as quickly as possible. For instance, if there's an officer shooting, having that footage readily available for the public to view within 24 to 72 hours from the time of the incident is paramount.
Tied to the previous concerns around privacy, this strains the law enforcement agency's staff, who are already trying to keep their heads above water with backlogged public records requests requiring redaction. Public transparency can also be how law enforcement agencies collect data about their community engagements. Legislators have weighed in on this in the US, as seen with California's Racial Identity and Profiling Act, requiring agencies to collect vehicle and pedestrian stop data and submit it to the Department of Justice. We suspect similar laws will continue to spread to other states and regions.
3. Racial Profiling
As another component of transparency but inherently a complex challenge in itself, racial profiling was brought to the forefront of the discussion. As seen in the States and places like Toronto, how police interact and engage with minority groups has become a major talking point in public discourse.
California passed legislation to address this issue, forcing law enforcement agencies to find solutions to capture and submit this new data. With this data, police agencies can have more insight into their interactions with the various demographics in their community to improve response, address issues, and improve training or demand solutions from the local legislature.
4. Staff Burnout
It's not news that becoming a police officer is not as attractive as it once was in the past. With all-time low recruitment, many agencies are forced to operate at a tempo with many police officers feeling overloaded and burnt out. In fact, just last year, the Canadian Police Association (CPA) pushed for "systemic, structural changes" due to the deteriorating situation of policing in the country.
One of the ways we've seen law enforcement agencies in the states – who are facing the same challenges – alleviate burnout is by increasing automated systems. Whether that's for redaction, tracking persons of interest across media files, or analyzing evidence with minimal manual work, they've been able to do more with their staff and minimize burnout.
5. Tightened Budgets
In the wake of the defunding of the police movement, many agencies continue to face tightened budgets. That means they have to do more with less. Compounded by the lack of staff, they've needed to find ways to maximize and better utilize the resources they have at their disposal today.
That's easier said than done. However, Veritone has tried to be a boon to law enforcement agencies seeking ways to optimize their day-to-day operations. With a robust suite of solutions currently used by agencies in the states, we believe in AI for Good. That means helping agencies provide greater trust and transparency, designing intuitive solutions that are easy to adopt and are made to enhance and augment human capabilities.
We look forward to meeting with many police chief representatives at this year's CACP. In the meantime, read more about how we help law enforcement agencies overcome many of these challenges.
Further Reading:
Oregon PD Cuts Video Redaction Time by 66% with Veritone Redact
Pasadena Police Department Cut 2 Week Redaction Time Down to a Few Days with Veritone Redact
San Luis Obispo Police Department Achieves RIPA Compliance with Veritone Contact and Customized Professional Services Offering
Sources:
{ https://globalnews.ca/news/9599798/canadian-association-of-chiefs-of-police-safety-concerns-premiers-letter/ }
{ https://www.cbc.ca/news/canada/windsor/systemic-issues-in-policing-across-canada-1.6464175 }
{ https://www.thestar.com/news/gta/the-five-biggest-challenges-facing-toronto-s-next-police-chief/article_5dd289c1-0617-525a-a549-0c47a1c51c51.html }