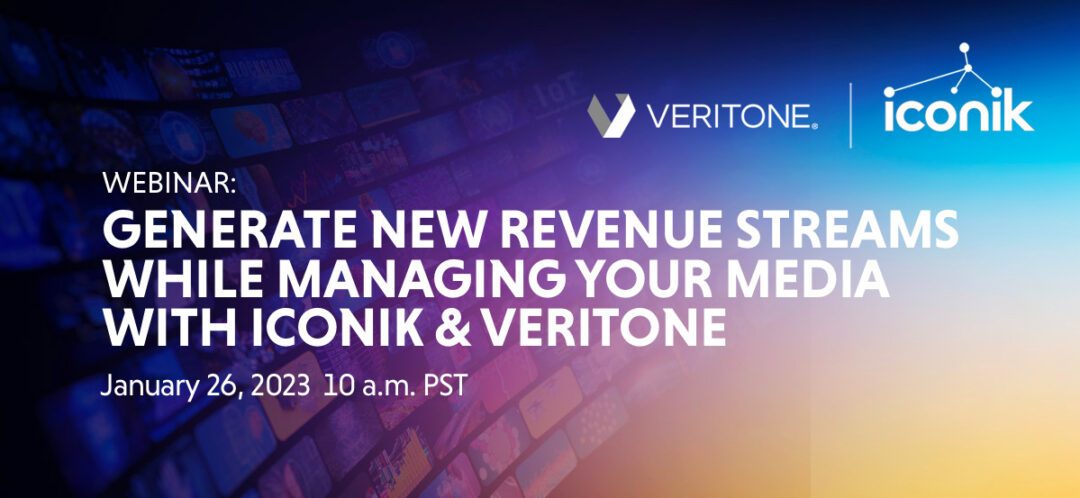 11.10.22
Webinar: Generate New Revenue Streams While Managing Your Media with iconik and Veritone
Your content is only as valuable as your ability to monetize it. With the demand for content skyrocketing, you need a way to ensure your audience can easily find, discover, and license your content as needed.
Join iconik, creators of the cloud-native solution that helps you gather and organize your media securely from any storage, alongside Veritone, creators of Veritone Digital Media Hub, which gives content owners the opportunity to generate more revenue from their assets by setting up their own digital storefront, as they walk through how media and entertainment organizations can save time and resources while generating incremental income.
In this webinar, you'll learn:
How a hybrid cloud MAM solution can help you better manage your media for post-production, review, and collaboration.

How to build a digital storefront and publish content straight from your MAM solution.

Why AI is crucial to automate metadata tagging and help you discover valuable content.

How iconik and Veritone are working together to empower media organizations by leveraging their two-part media management and monetization solution.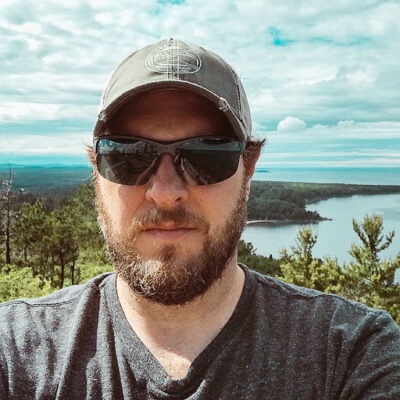 Speaker: Mike Szumlinski
Chief Revenue Officer, iconik 
Mike is one of the founding partners and Chief Revenue Officer at iconik, where his main focus is on global sales channel management and customer success programs. Throughout his nearly 20 years in the media technology space, he has been recognized for his fluency with many systems as well as his ability to transfer that knowledge to sales and revenue growth.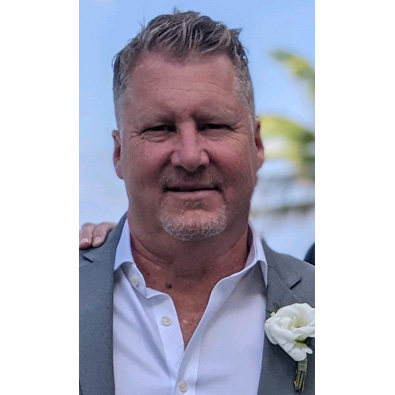 Speaker: Drew Hilles
SVP, Global Commercial Sales
As SVP/General Manager of Veritone Inc., Drew runs commercial sales efforts globally for Veritone. Veritone's aiWare enables media companies, brands, networks, teams, and political groups to grow their audience, enhance workflow efficiencies, improve the efficacy of ad campaigns, index live and archived media content, and unlock hidden revenue streams.
Drew was one of the key founding senior executives of dMarc Broadcasting (which was later acquired by Google for $1.4 billion). For Google, he served as a senior director of sales, overseeing content partnerships and advertising sales and operations ($25 billion in revenue). Drew was a key senior executive of Google's North American organization for four years. He worked on many key projects at Google, including a sales restructure and integration of YouTube's sales organization. 
Drew has more than 20 years of experience in the media industry (online and offline), with expertise in advertising sales, technology operations, and partnership development.
Prior to Google, Drew served as senior vice president for CBS Broadcasting. Prior to CBS, he was regional vice president of sales for Clear Channel Radio, responsible for the Eastern and Central Regions (49 Markets totaling more than $400 million in revenue). 
He was also the founder of two companies: Trendyr (e-commerce, social shopping technology) and Digital Brand Connections (branded online audio channels for advertisers).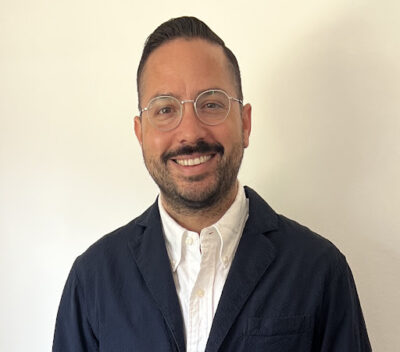 Moderator:
Billy Gil
Product Marketing Manager, Commercial, Veritone
Billy has served in marketing roles for such companies as Avid Technology, Ingram Micro Cloud, and Jellyvision. Billy has a background in entertainment and magazine journalism, having covered news, film, music, and the home entertainment industry, and now heads product marketing for Veritone's suite of commercial SaaS products, benefiting enterprises across the media industry and beyond.
January 26, 2023, at 10:00 AM PST
Don't miss this informative event!
REGISTER TODAY!