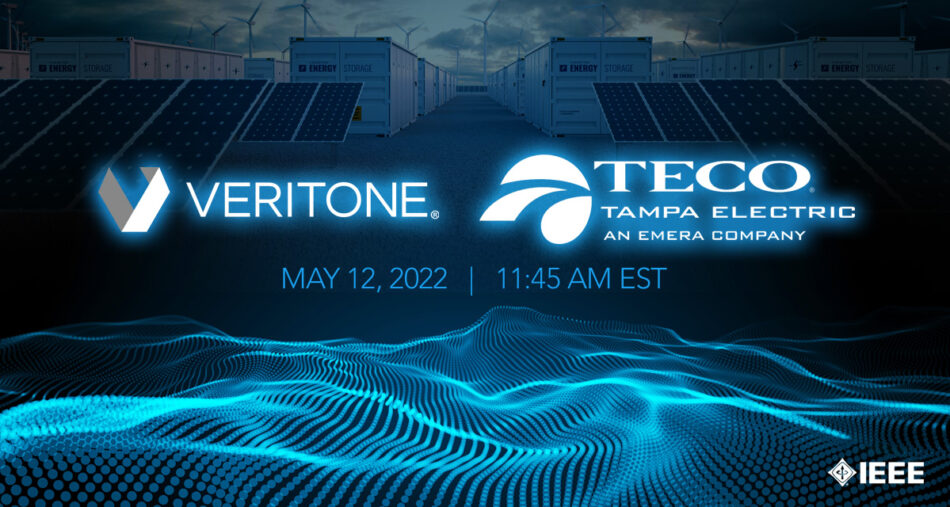 05.3.22
Webinar: AI-Driven iDERMS Solution for Utility-Scale Renewable Power Plants – Veritone and Tampa Electric Company
As government-mandated renewable portfolio standards (RPS) become stricter, many utilities are scrambling to green their own operations while maintaining reliability.
And therein lies the challenge.
Confidently manage intermittency of distributed solar, wind, and storage resources?
Balance ever-changing supply and demand when both increasingly exist in a black-box environment?
Maintain a more reliable grid while still meeting stringent RPS targets and customer expectations?
Tampa Electric's solution is simple.
It has begun leveraging Veritone's AI-powered DERMS technology to rapidly (and autonomously) deliver greener, cheaper, and more reliable power to its customers.
To see this intelligent and scalable DERMS platform in action, join us for a free webinar on May 12 @ 11:45 am EST.
Register Here!