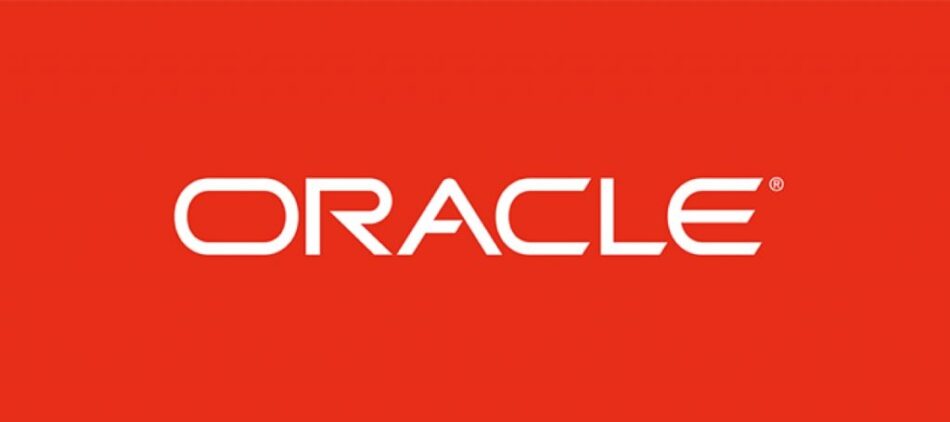 10.3.17
Artificial Intelligence Leader Veritone Recognized by Oracle for Excellence in Application Development
Oracle Announces 2017 Cloud Platform Innovation Awards
Veritone® Inc. (NASDAQ: VERI), a leading provider of artificial intelligence (AI) insights and cognitive solutions, announced today that it has been recognized with the 2017 Oracle Excellence Award: Oracle Cloud Platform Innovation Award for its excellence in application development. This award honors customers for their cutting-edge solutions using Oracle to deliver business value. Winners are selected based on the uniqueness of their business case, business benefits, level of impact relative to the size of the organization, complexity and magnitude of the implementation, and the originality of the architecture.
As the first commercially-available AI operating system, Veritone aiWARE™ integrates an ecosystem of over 120 best-of-breed cognitive engines and powerful applications across major categories of AI, which are orchestrated together to reveal valuable insights. In addition to delivering unprecedented, actionable results, Veritone's innovative platform demonstrates visionary use of Oracle's products.
"Speed of engine deployment enhances our client and partner satisfaction, particularly in markets like legal and compliance where fast integration of natural language processing engines can be important. For cognitive engine development, the Oracle Wercker solution allows us to deploy almost any engine as a containerized artifact from the more than 5,500 we currently track in as little as 48 hours," said Al Brown, senior vice president of engineering at Veritone. "Before we engaged Oracle, it could take as long as four weeks to deploy a cognitive engine."
Oracle honored this year's winners at the Oracle OpenWorld Conference in San Francisco. Veritone was included in this prestigious group of recipients who use Oracle's PaaS and IaaS services in new and innovative ways to transform businesses, drive innovation and gain a competitive advantage.
"Veritone was chosen by judges because its container-native application development and deployment solutions maximize developer efficiency while helping their customers deliver next-generation applications with a mission-critical platform optimized for high performance, reliability, availability and security," said Mark Cavage, vice president of software development for Oracle.
About Veritone, Inc.
Veritone (NASDAQ: VERI) is a leading artificial intelligence company that has developed a unique platform, aiWARE, which unlocks the power of AI-based cognitive computing to transform and analyze unstructured public and private audio and video data for clients in a variety of markets, including media, politics, legal and government. The open platform integrates an ecosystem of best-of-breed cognitive engines and powerful applications, which are orchestrated together to reveal valuable, multivariate insights. aiWARE delivers unprecedented insights by unlocking data from linear files such as radio and TV broadcasts, surveillance footage and public and private content globally. To learn more about Veritone, please visit Veritone.com.
Safe Harbor Statement
This news release contains forward-looking statements, including without limitation statements regarding Veritone's receipt of an Oracle Excellence Award, the Veritone Platform and its expected benefits for customers, the expected time required to integrate new cognitive engines into the Veritone Platform and the expected impact on client and partner satisfaction. Without limiting the generality of the foregoing, words such as "may," "will," "expect," "believe," "anticipate," "intend," "could," "estimate" or "continue" or the negative or other variations thereof or comparable terminology are intended to identify forward-looking statements. In addition, any statements that refer to expectations, projections or other characterizations of future events or circumstances are forward-looking statements. Assumptions relating to the foregoing involve judgments and risks with respect to various matters which are difficult or impossible to predict accurately and many of which are beyond the control of Veritone. Although Veritone believes that the assumptions underlying the forward-looking statements are reasonable, any of the assumptions could prove inaccurate and, therefore, there can be no assurance that the results contemplated in forward-looking statements will be realized. In light of the significant uncertainties inherent in the forward-looking information included herein, the inclusion of such information should not be regarded as a representation by Veritone or any other person that their objectives or plans will be achieved. Veritone undertakes no obligation to revise the forward-looking statements contained herein to reflect events or circumstances after the date hereof or to reflect the occurrence of unanticipated events.
Contact
Meghan Matheny
BLASTmedia for Veritone
meghan_matheny@blastmedia.com
(317) 806-1900 ext.115