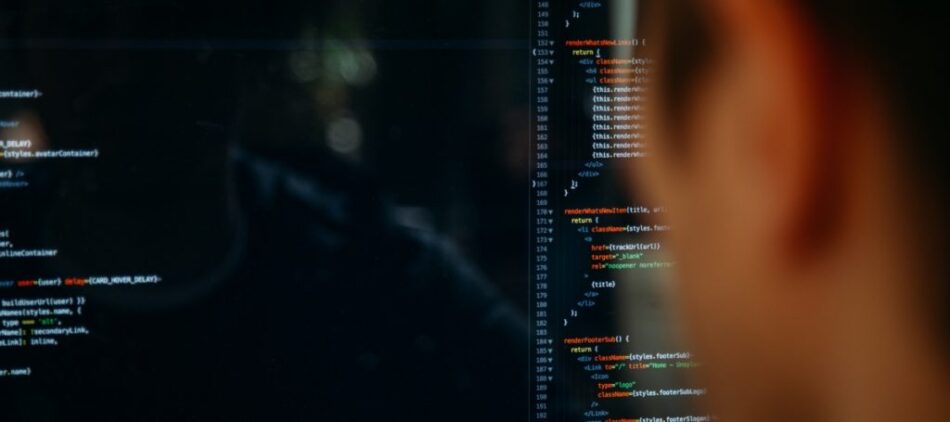 12.13.17
Veritone Announces General Availability of Artificial Intelligence Developer Application
Application, Cognitive Engine and API Developers Invited to Further the Adoption of AI
Veritone®, Inc. (NASDAQ: VERI), a leading provider of artificial intelligence (AI) insights and cognitive solutions, today announced the general availability of its Veritone Developer application. The application empowers developers of cognitive engines, applications and application programming interfaces (APIs) to bring new AI ideas to life through simple integration with the Veritone aiWARE™ platform.
Veritone Developer is a self-service development environment that empowers developers to create, submit and deploy public and private applications and cognitive engines directly into the aiWARE architecture. After a successful limited beta release to a select group of partners, Veritone Developer is now publicly available as a unique resource for machine learning experts, application development firms, and system integrators. Veritone Developer supports RESTful and GraphQL API integrations as well as engine development in major categories of cognition, including: transcription, translation, face and object recognition, audio/video fingerprinting, optical character recognition (OCR), geolocation, transcoding, and logo recognition, among others.
"We are delighted to have deployed our first engine with Veritone," commented Dr. Arlo Faria, founder of Remeeting, a developer of cutting-edge transcription and speaker diarization technology. "Veritone Developer offers us the ability to manage training data sets and test our engines with curated libraries of representative client data. This is a great benefit to us, as is the overall partnership with their ecosystem team."
"It is clear from the overwhelming interest in Veritone Developer that the AI development community values our ecosystem platform and its ability to create revenue opportunities for their cognitive engines and applications," said Tyler Schulze, vice president and general manager of the partner ecosystem at Veritone. "Exposure to Veritone's growing portfolio of blue-chip clients via a single interface that makes it easy to train, test, and deploy AI offerings is highly attractive to development partners while supporting our overall mission of delivering purpose-driven AI solutions across any type of organization."
Several new speech recognition and computer vision engines, including face, logo, vehicle, and license plate recognition, have been qualified and are in the final deployment stages within Veritone Developer. Sentiment analysis, action classification, and sophisticated text and visual content moderation engines are also in the near-term pipeline. One of the world's most valuable consumer brands has already developed a unique custom application incorporating Veritone's best-of-breed cognitive processing, and over ten new engines have been accepted and fully deployed in the Veritone aiWARE platform during the beta period. Veritone has identified and is curating a global funnel of over 7,000 cognitive engines across 7 major classes and 60 defined categories of cognition, and expects the volume of engines deployed in aiWARE to increase significantly with the full release of Veritone Developer.
"With Veritone Developer, we can more easily deliver our state-of-the-art cognitive engines to new clients across a variety of industries and organizations to generate actionable information from data that was previously inaccessible," said Aaron Edell, co-founder of Machine Box. "This is an ecosystem built by developers, for developers, and we look forward to implementing more engines and applications in 2018."
Veritone makes AI accessible and actionable by combining more than 125 of the most advanced cognitive engines across major cognitive categories with a suite of powerful applications and its proprietary Conductor™ orchestration layer that utilizes cutting-edge machine learning techniques to optimize results. The Veritone aiWARE platform produces time-correlated, multi-dimensional metadata from audio and video data, unlocking new insights and economic value from virtually any type of structured and unstructured data.
Veritone executives will be attending AI World Conference & Expo in Boston, Mass. December 11-13, 2017 to discuss Veritone aiWARE, Veritone Developer, trends in AI and more.
About Veritone
Veritone (NASDAQ: VERI) is a leading artificial intelligence company that has developed a unique platform, aiWARE, which unlocks the power of AI-based cognitive computing to transform and analyze unstructured public and private audio and video data for clients in a variety of markets, including media, politics, legal and government. The open platform integrates an ecosystem of best-of-breed cognitive engines and powerful applications, which can be orchestrated together to reveal valuable, multivariate insights. aiWARE delivers unprecedented insights by unlocking data from linear files such as radio and TV broadcasts, surveillance footage and public and private content globally. To learn more about Veritone, please visit Veritone.com.
Safe Harbor Statement
This news release contains forward-looking statements, including without limitation statements regarding the release of the Veritone Developer application, its features, the use of the Veritone Developer application by ecosystem users and the expected benefits, the pending release of new cognitive engines on the Veritone aiWARE platform, and the expectation that the number of cognitive engines deployed on the Veritone aiWARE platform will increase significantly. Without limiting the generality of the foregoing, words such as "may," "will," "expect," "believe," "anticipate," "intend," "could," "estimate" or "continue" or the negative or other variations thereof or comparable terminology are intended to identify forward-looking statements. In addition, any statements that refer to expectations, projections or other characterizations of future events or circumstances are forward-looking statements. Assumptions relating to the foregoing involve judgments and risks with respect to various matters which are difficult or impossible to predict accurately and many of which are beyond the control of Veritone. Certain of such judgments and risks are discussed in Veritone's SEC filings. Although Veritone believes that the assumptions underlying the forward-looking statements are reasonable, any of the assumptions could prove inaccurate and, therefore, there can be no assurance that the results contemplated in forward-looking statements will be realized. In light of the significant uncertainties inherent in the forward-looking information included herein, the inclusion of such information should not be regarded as a representation by Veritone or any other person that their objectives or plans will be achieved. Veritone undertakes no obligation to revise the forward-looking statements contained herein to reflect events or circumstances after the date hereof or to reflect the occurrence of unanticipated events.