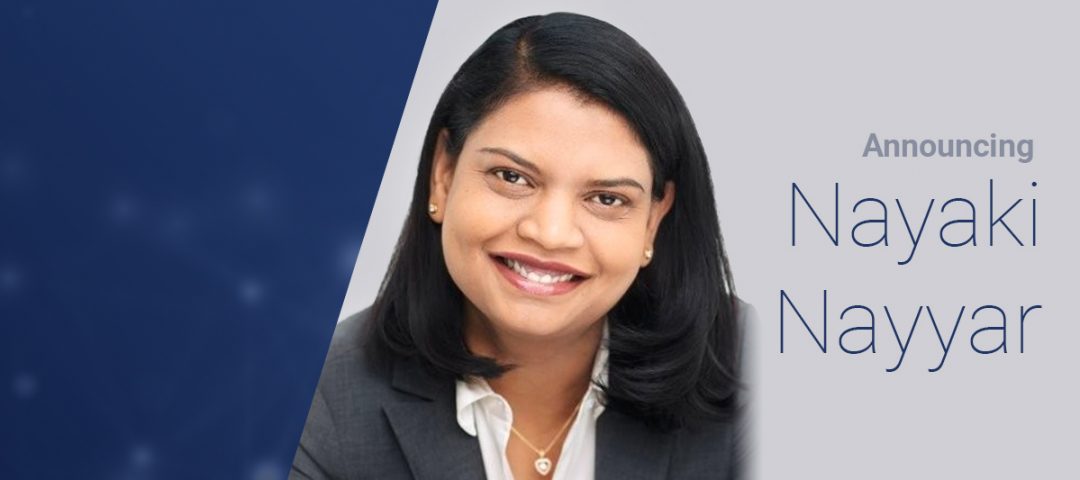 10.18.18
Veritone Announces Appointment of Nayaki Nayyar to its Board of Directors
Veritone® Announces Appointment of Nayaki Nayyar to its Board of Directors
Veritone Inc. (NASDAQ: VERI), the creator of the world's first operating system for artificial intelligence, aiWARE™, today announced the appointment of Nayaki Nayyar to its Board of Directors. Nayyar was selected based on her technical expertise in enterprise cloud software and IoT technologies, and her extensive experience in leading large teams in complex global organizations through acquisitions, technology transitions and growth phases.
Nayyar is currently President of Digital Services Management at BMC Software, where she is leading the transformation of many market leading product lines into the cognitive era. Prior to joining BMC, Nayyar served as general manager and global head of SAP's Internet of Things (IoT) division. She also held strategy and senior management positions with SAP's Cloud business unit, where she drove significant growth in the company's Cloud, CRM and mobile business units while managing large teams globally. Nayyar gained tremendous industry experience during her tenure at Shell and Valero, and was instrumental in Valero's rapid growth into the largest independent refining company in North America. She holds a B.E. in Mechanical Engineering from Osmania University (India) and a M.S. in Computer Science from the University of Houston.
"We are very pleased to welcome Nayaki to Veritone's Board of Directors and look forward to having her share her deep enterprise software knowledge and insights with our team to help us continue to advance the adoption of our artificial intelligence technology platform," said Chad Steelberg, Veritone's Chairman and CEO. "Nayaki's contributions as a highly skilled technologist and general manager, coupled with her passion for the vision and mission of our company, make her a fantastic addition to our Board and will undoubtedly enhance our ongoing efforts to expand our best-in-class artificial intelligence applications and services worldwide."
With the appointment of Nayyar, Veritone's board consists of nine members, including: Chad Steelberg, Chairman and CEO of Veritone; Nathaniel Checketts, CEO of Rhone Apparel, Inc.; Jeff P. Gehl, Managing Partner of RCP Advisors; G. Louis Graziadio, III, President and CEO of Second Southern Corp.; Paul A. Krieger, Revenue Manager, Hortonworks; Knute P. Kurtz, former Managing Partner of the Orange County office of PricewaterhouseCoopers LLP; Christopher J. Oates, Founder and Managing Director of RimLight, LLC; and Ryan Steelberg, Co-Founder and President of Veritone.
About Veritone
Veritone (NASDAQ: VERI) has created the world's first operating system for artificial intelligence. Veritone's aiWARE operating system leverages the power of cognitive computing to transform and analyze audio, video and other data sources in an automated manner to generate actionable insights. The Veritone platform provides customers ease, speed and accuracy at low cost. Veritone has been among the first to be recognized by AWS for Machine Learning Expertise, and has been recognized by Oracle for Excellence in Application Development. To learn more, visit Veritone.com and interact with us on Twitter and LinkedIn.