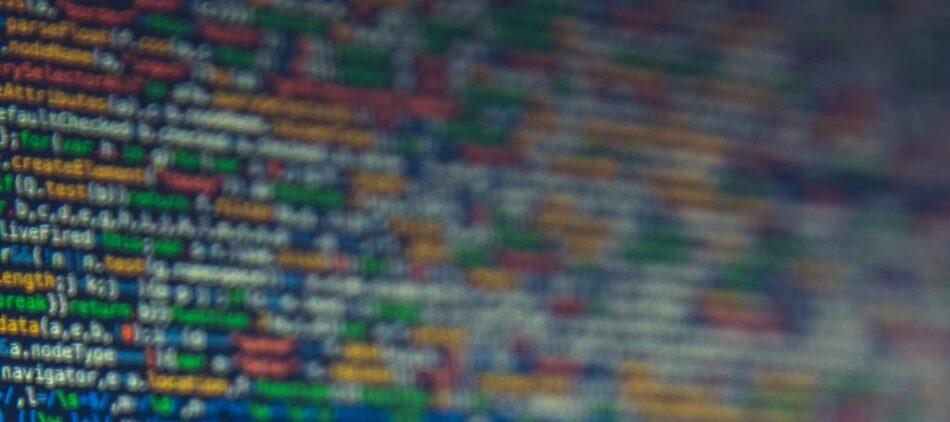 12.20.17
Veritone Acquires Advanced Data Science and Machine Learning Firm
Acquisition Will Augment the Orchestration of Cognitive Engines
Veritone®, Inc. (NASDAQ: VERI), a leading provider of artificial intelligence (AI) and cognitive solutions, today announced it has acquired the advanced data analytics software and related intellectual property (IP) assets of Atigeo Corporation.
The acquisition includes a cooperative distributed inferencing system — based on Hamiltonian models and other proprietary algorithms — that enables queries within huge bodies of unstructured data where straight computational, traditional machine learning and manual approaches are impractical, if not impossible. The software features a self-adapting and self-learning design and is particularly effective in applications with large-scale heterogeneous data sets, strict rules, and the need to make near real-time decisions.
"We are very excited about the addition of Atigeo's proprietary machine learning capabilities to our growing body of technology and intellectual property in data science, which is a key area of focus for Veritone," said Chad Steelberg, chairman and chief executive officer of Veritone. "We plan to incorporate portions of Atigeo's technology into Veritone aiWARE™, which will further advance our intelligent orchestration of cognitive engines and expand the platform's understanding of all data types. This strategic acquisition will build on our data science foundation and help us further refine our conducted learning in a future where the best cognitive engines can be predictively and immediately selected from thousands of choices and employed to process specific segments of content."
In addition to software, the acquired assets include 60 issued and pending patents in the U.S. and various other countries, covering various aspects of Atigeo's data science technology. These intellectual property assets add to Veritone's portfolio of pending patent applications in the data science area.
Veritone has hired several former Atigeo data scientists and software engineers, including Wolf Kohn, Ph.D., a leading authority on optimal hybrid control and quantum control, and estimation and learning systems and architectures. He holds numerous patents and has authored over 300 papers and received M.Sc. and Ph.D. degrees in electrical engineering and computer science from Massachusetts Institute of Technology (MIT). Dr. Kohn served as the chief researcher at Lockheed Corporation for the NASA Johnson Space Center and as a professor at Rice University and the University of Washington. These new hires have joined Veritone's data science team, which includes former senior employees of Google, Microsoft, and Oracle.
"In addition to closing the acquisition of Atigeo's assets, we have also signed non-binding letters of intent with two other potential acquisition candidates, and are engaged in the due diligence and document negotiation process on those opportunities, in addition to pursuing our other targets," commented Steelberg.  "We anticipate announcing the signing of definitive acquisition agreements with one or both of these companies in the first quarter of 2018, but we continue to be thorough in our diligence and negotiation processes, which can impact the timing or completion of these deals."
About Veritone
Veritone (NASDAQ: VERI) is a leading artificial intelligence company that has developed a unique platform, aiWARE, which unlocks the power of AI-based cognitive computing to transform and analyze unstructured public and private audio and video data for clients in a variety of markets, including media, politics, legal and government. The open platform integrates an ecosystem of cognitive engines, which can be orchestrated together to reveal valuable, multivariate insights. aiWARE delivers unprecedented insights through a suite of proprietary applications, by unlocking data from linear files such as radio and TV broadcasts, surveillance footage and public and private content globally. To learn more about Veritone, please visit Veritone.com.
Safe Harbor Statement
This news release contains forward-looking statements, including without limitation statements regarding the planned incorporation of the assets of Atigeo Corporation into Veritone's aiWARE platform and the expected impact on the capabilities of Veritone's aiWARE and Conductor technology, and Veritone's expectation of entering into definitive acquisition agreements with one or more acquisition candidates in the first quarter of 2018. Without limiting the generality of the foregoing, words such as "may," "will," "expect," "believe," "anticipate," "intend," "could," "estimate" or "continue" or the negative or other variations thereof or comparable terminology are intended to identify forward-looking statements. In addition, any statements that refer to expectations, projections or other characterizations of future events or circumstances are forward-looking statements. Assumptions relating to the foregoing involve judgments and risks with respect to various matters which are difficult or impossible to predict accurately and many of which are beyond the control of Veritone. Certain of such judgments and risks are discussed in Veritone's SEC filings. Although Veritone believes that the assumptions underlying the forward-looking statements are reasonable, any of the assumptions could prove inaccurate and, therefore, there can be no assurance that the results contemplated in forward-looking statements will be realized. In light of the significant uncertainties inherent in the forward-looking information included herein, the inclusion of such information should not be regarded as a representation by Veritone or any other person that their objectives or plans will be achieved. Veritone undertakes no obligation to revise the forward-looking statements contained herein to reflect events or circumstances after the date hereof or to reflect the occurrence of unanticipated events.
Contacts
Media
BLASTmedia for Veritone, Inc.
Meghan Matheny,
317.806.1900 ext. 115
meghan_matheny@Blastmedia.com
Investor Relations
Scott Liolios and Matt Glover
Liolios Group, Inc. for Veritone, Inc.
949.574.3860
VERI@liolios.com