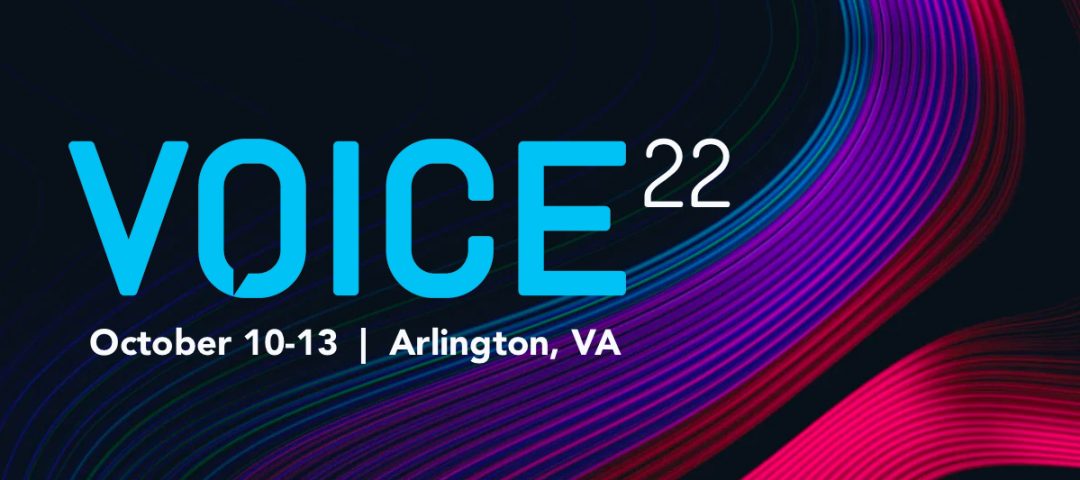 06.9.22
VOICE 22
As we emerge from the pandemic, the market for Conversational AI solutions that transform the customer experience, automate workflows, and drive e-commerce is growing exponentially. This year's event will bring together the world's top technologists, marketers, designers, and product leaders at the forefront of customer experience transformation.
VOICE22 welcomes attendees from around the world as we reconnect, restore and reinvigorate plans for growth in 2023. We can't wait to see you.
VOICE features a variety of onsite activities and a robust virtual experience that you can customize to your greatest business needs. Meet and learn with the creators, companies, solutions providers, investors, and media shaping the future of Conversational AI, Ambient Computing, the Metaverse, and more.  Whether you join us onsite, online, or a little of both, you'll be able to curate a perfect, customized experience.
Join Veritone as a Platinum Sponsor in the exhibit hall and be sure to drop in on the many sessions we will host.  Stay tuned for details!
Register Here!