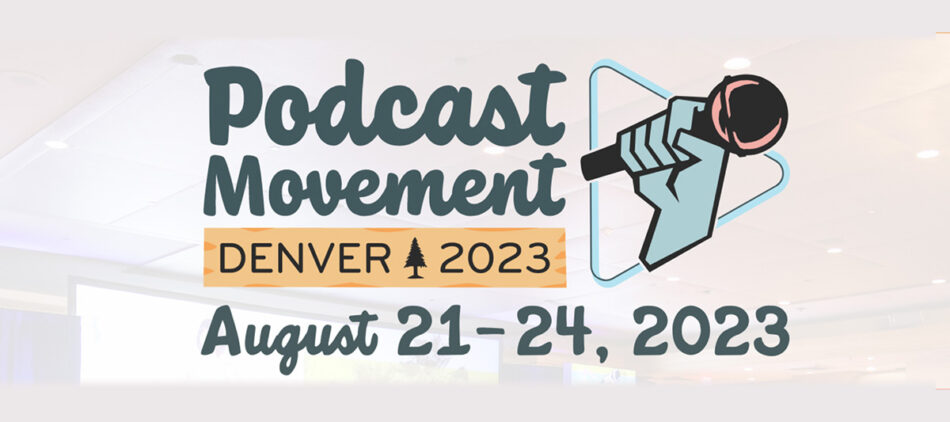 12.6.22
Podcast Movement 2023
Podcast Movement heads to Denver!
Every year since 2014, Podcast Movement has gathered thousands of passionate podcasters and industry professionals from around the world under one roof to learn, grow professionally, and most importantly evolve and improve the podcast community. In August 2023, Podcast Movement makes its debut in the city that's a mile high: Denver!
The Best Education, Networking, & Parties
Join the world's largest gathering of the podcast industry for four days of 150+ educational sessions and workshops, the best networking events and parties, plus podcasting's biggest and best expo and trade show!
Veritone is proud to sponsor the Early Bird Check-in Party, the Opening Night Party as well as a 20 x 20 booth on the show floor, so, stop by and talk to us!  Be sure to drop in on the many panels and speaking opps we'll be hosting!  (Schedule to be determined)
See you there!
Register