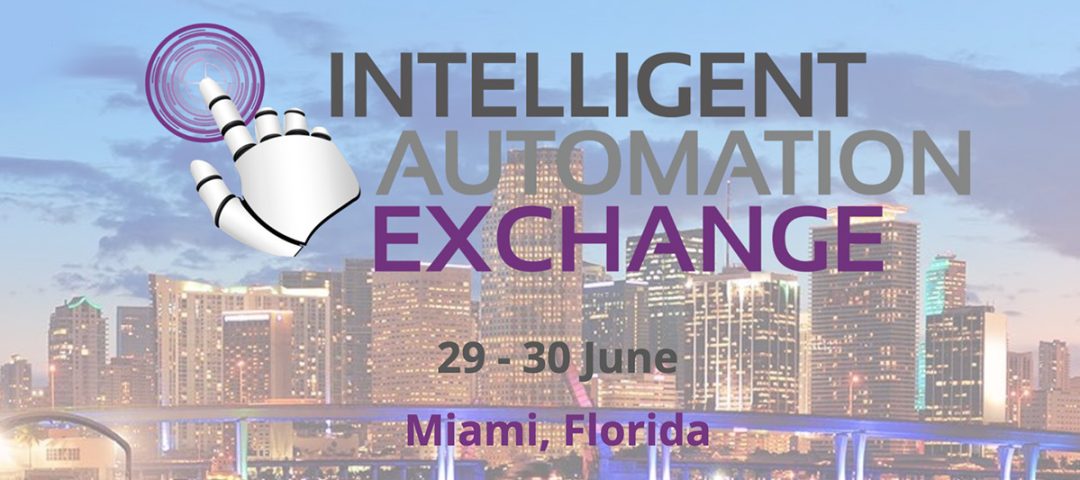 04.1.22
Intelligent Automation Exchange 2022
America's Leading Event For Senior Decision-Makers Responsible For AI & Automation
We are excited to announce the next edition of the Intelligent Automation Exchange USA. The global pandemic encouraged a surge in automation-led transformation for all markets as a means to reduce costs and headcount, increase efficiency, and help adapt to this "new normal".
Leading senior intelligent automation executives will be attending from leading companies across the USA. We qualify all attendees on job function and strategic responsibility to ensure you're guaranteed to meet and engage with an elite group of RPA and artificial intelligence professionals.
What Makes the Intelligent Automation Exchange Unique?
Exclusive network of senior intelligent automation & transformation executives from across multiple industries thanks to our invitation-only policy.

Four months of in-depth research delivered by IA leaders from the best brands to truly stretch your mind through a variety of sessions, including think tanks.
Discover how recommended, hand-picked suppliers can help you approach your greatest challenges during private business meetings.
Be sure to visit Veritone while you're there!