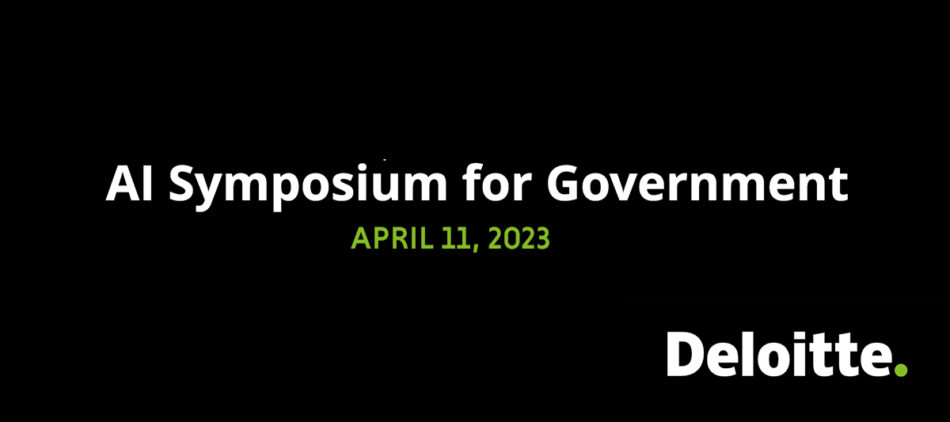 03.11.23
Deloitte AI Symposium for Government 2023
Presented by the Deloitte AI Institute for Government (DAIIG)
This invitation-only event brings together senior executives, functional leaders, and visionaries from across government, and at all stages of AI adoption, focused on advancement and use of AI.
The event provides leaders an opportunity to:
Explore the path to AI adoption and benefits likely to be achieved now and

,

in the future
Expand understanding of the current state of AI and the forces behind the need for AI readiness by 2025, including policy, economic, and social factors
Discover AI capabilities and research –fueled by industry leaders
The 2023 AI Symposium for Government is an opportunity to network, share AI success stories, and learn from AI adopters and thought leaders. The setting will be intimate to allow for exchange of ideas through explorative conversation.
Symposium topics and activities will include:
Keynotes feature AI leaders and futurists from government and commercial industries
Perspectives on diversity and equity in AI
Leading thinking on data, its vital role in AI, and how to grapple with its challenges
Examples of how to develop AI leaders –critical to achieving enterprise-scale AI
Discussion of generative AI and what it means for government
This is an invitation-only event.  Go to the Deloitte AI Institute for Government (DAIIG) site for more information.