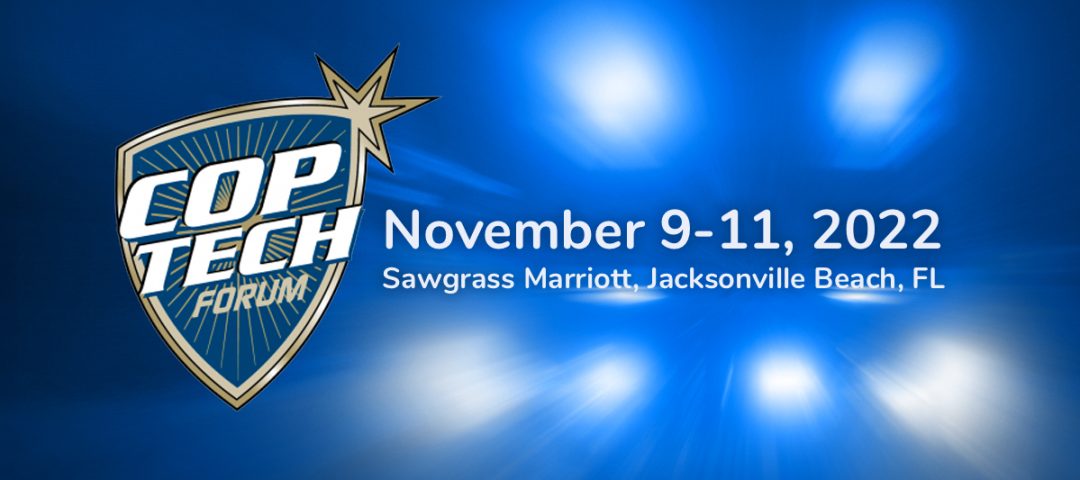 04.27.21
CopTech Forum 2022
The event where law enforcement buys technology and mobility.
If your agency is buying technology, CopTech will help you do it better!
Whatever you're sourcing; body cameras, mobile computing, data storage, CAD/RMS, LPR, or cyber defense, CopTech is where you can select the right technology and get the most for your agency's tech budget dollars.
As a police dept. CIO, CTO, IT Director, or command staff tech lead, your options are complex. CopTech was created to help you make the right choices for your agency.
CopTech isn't a trade show. You'll be in a small VIP group, getting detailed answers from Veritone and competing providers. You'll share what's working with tech leaders at 50 other agencies, for real-world insight you'll find nowhere else.
After CopTech, you'll know you've compared the options and you're ready to select the right solution for your department, your budget, and your needs.
November 9-11, 2022 at the Sawgrass Marriott in Jacksonville Beach, FL
More Info/Registration