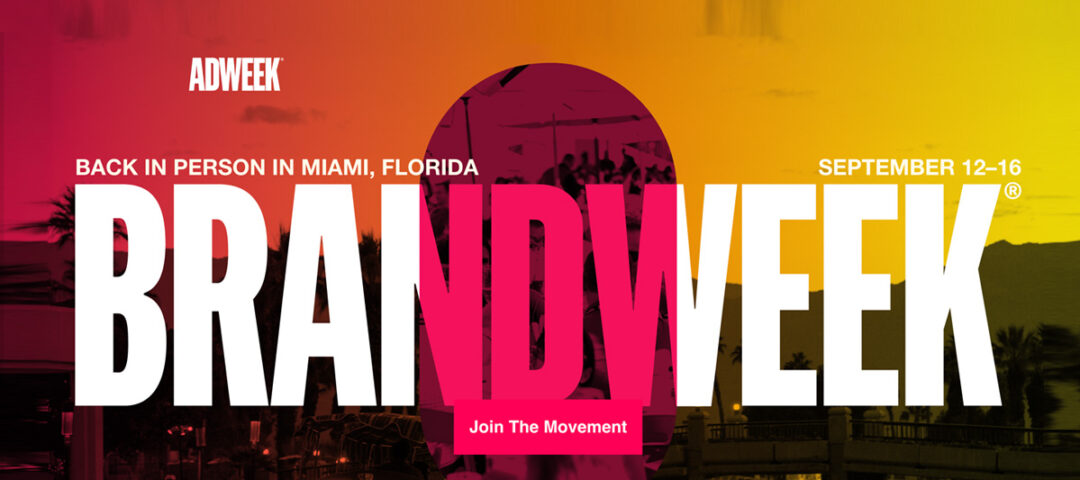 08.3.22
Brandweek Metaverse 2022
Where the Vanguard Spirit Comes Alive
The Fifth Annual Brandweek Summit returns live and in person. Come experience an unparalleled array of intimate sessions and exciting activities designed to educate, entertain and foster new connections with industry power players. Set against the vibrant backdrop of Miami, this experience will explore the marketing innovation and creativity that came from two years of societal upheaval. Join Adweek for five invigorating days alongside world-class brand leaders who will share their thoughts, challenges and the transformative strategies that will shape their futures.
Veritone Sponsored: Web3 and The Metaverse — a full-day program powered by Brandweek – will explore the power, promise and potential of the new Internet including why it matters and what it means for brands and the future of our industry. Metaverse and Web3 experiences offer consumers the opportunity to play, work, connect and buy in unprecedented ways – and brands must be ready to capitalize. This program will help brands start to think about how to unleash their creativity to create experiences to reach consumers at any point in their journey and establish a new system of ownership.
The full-day agenda includes thought leadership opportunities for brand partners on the Main Stage and Workshops alongside industry-leading brands, plus 1:1 meetings and networking.
Be sure to visit Veritone at our booth in the activation area and come to our workshop session!
Register