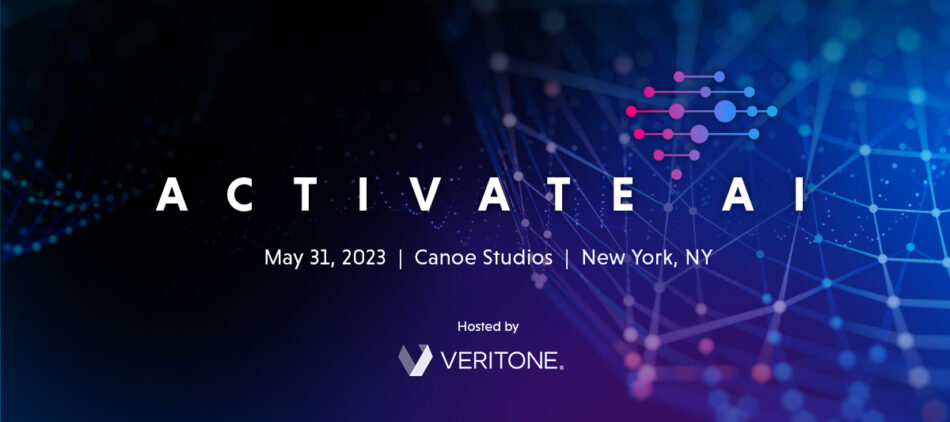 05.8.23
Activate AI: Managing, Creating, Monetizing, and Innovating Content in Media, Sports, and Entertainment
Hosted by Veritone, featuring AWS
Wednesday, May 31, 2023 @ Canoe Studios, New York City from 1PM – 4PM, followed by a Happy Hour & Appetizers from 4PM – 6PM
Content creation and consumption are at an all-time high.
Media, entertainment, and broadcast organizations need ways to speed the path from content creation and management to activation and monetization in order to meet audience expectations and increase brand engagement.
Join Veritone and AWS as we explore how media, entertainment, and broadcast organizations can leverage AI to power their content workflows. You'll hear from an analyst on the state of the AI industry and learn how you can:
MANAGE 

your media with AI to boost efficiency and save resources.

CREATE 

new forms of media to engage and grow your audience.
MONETIZE 

all of your content to generate new revenue streams.
INNOVATE 

with custom AI solutions to solve your greatest media challenges.
Request an invite now to start increasing revenue, reach, and efficiency for all of your content. We'll see you there!
Request an Invitation