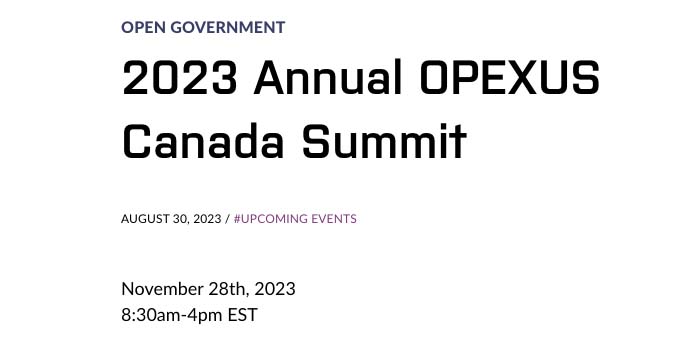 10.5.23
2023 Annual OPEXUS Canada Summit
This year for the first time ever we are bringing together professionals from the ATIP community to discuss the evolving regulations and explore ways to support the growing volume and complexity of requests.
Join us at the Rideau Club located on 99 Bank St – 15th floor in Ottawa, Ontario for insightful discussions on:
– Implementing digital software that streamlines and manages requests
– Best practices in solutions that make a difference
– Navigating evolving regulations and trends
We are excited to be partnering with IPSS, known for successfully supporting technology needs and business challenges. Together, we can shape the future and ensure a thriving ATIP community for years to come.
Registration