Instantly make your broadcast audio searchable and discoverable
with Veritone Discovery
In years past, live broadcast evaporated into thin-air the moment it left the transmitter. In some cases, a "logger" archived show content based on the time and date but required – and wasted significant hours sifting through to find airchecks and archived show audio. 
Fast forward to today, now your show content can be transcribed, archived and made keyword searchable within minutes of the broadcast through the power of artificial intelligence.
Veritone Discovery, an AI-powered content analytical solution, creates metadata from media content like radio,TV, podcast and YouTube, all in near real-time, allowing you to:
Instantly find sound bites, interviews and audio clips in your archives to bring them back to life and repurpose them on-air and online 

Identify and track specified content such as brand frequency, impact and audience engagement 

Uncover and share valuable insights through interactive, customizable dashboards and reports
Key Features
Powerful search –  find and repurpose stored content in minutes

Live transcription – grab specific content during and immediately following an event, broadcast or program

Programmatically generates metadata – transcribed content can be searched shortly after airing

Custom, multi-dimensional and interactive dashboards – easily consume and share valuable data to improve programming

Automated content alerts (near real-time) – never miss a topic or keyword on-air even if you aren't at the station

Curated daily content summary – stay up to date with specific occurrences every day

Audience measurement data – available for Nielsen and Numeris subscribers for further reporting and analysis

Interactive, customizable dashboards – focus on the information that is important to you

Shareable reports, collections and assets –  easily report information to key stakeholders
Common Uses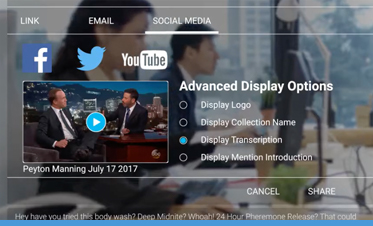 Content Extension
Quickly repurpose on-air content and clips to social media and other digital platforms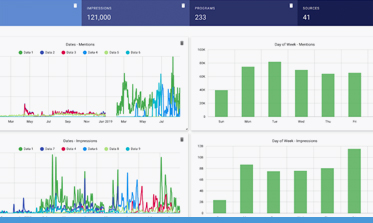 Content Review & Tracking
Check for ad compliance and track talent, campaigns or topics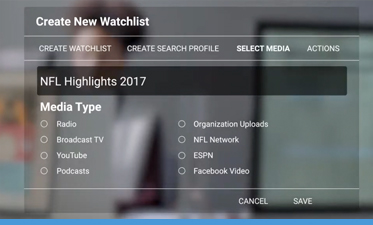 On-Air Monitoring
Receive alerts when designated topics and keywords are mentioned on-air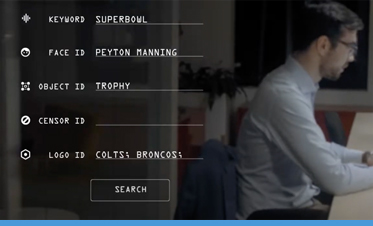 Quick Content Search
Instantly find sound bites, interviews and audio clips in your archives to bring them back to life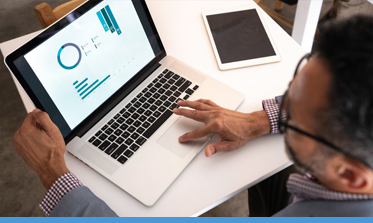 Recap Sponsor Integrations
Seamlessly track and recap sponsor and advertiser integrations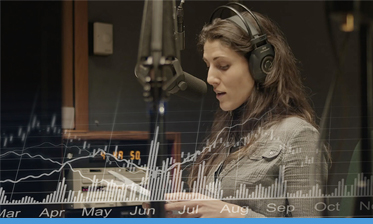 Verify Mentions
Capture airchecks and in-content mentions, allowing you to verify sponsor integrations, endorsements and promos so you can share the results with your sponsors