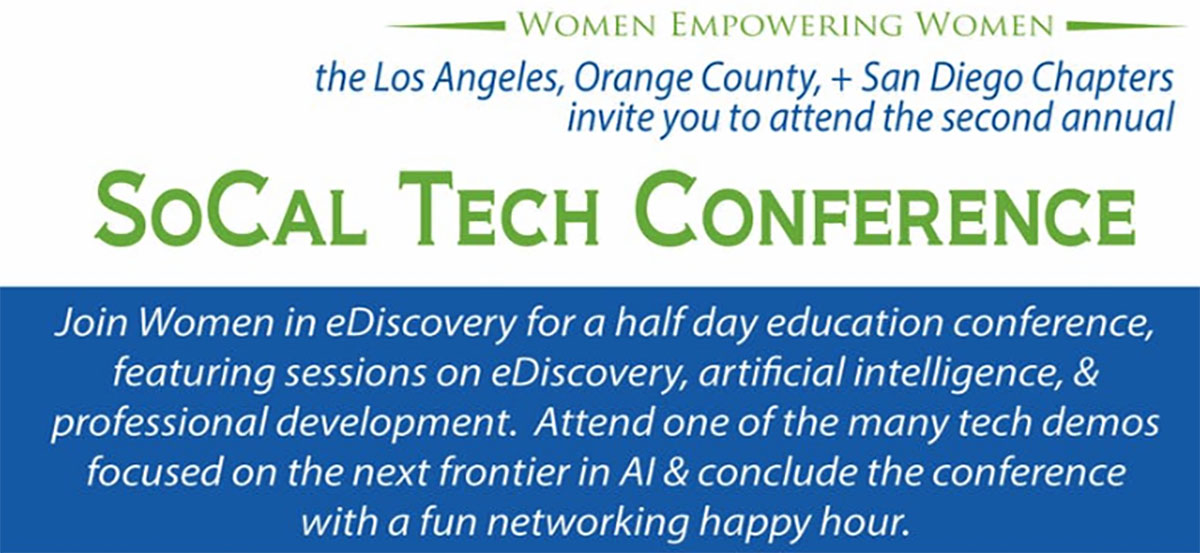 07.25.19
October 5, 2019 – 11:00AM – 6:30PM
Join Women in eDiscovery for a half-day education conference, featuring sessions on e-Discovery, artificial intelligence & professional development.
Attend one of the many tech demos focused on the next frontier in AI & conclude the conference with a fun networking happy hour!
Veritone will be sponsoring this event so come see us!
Register here!