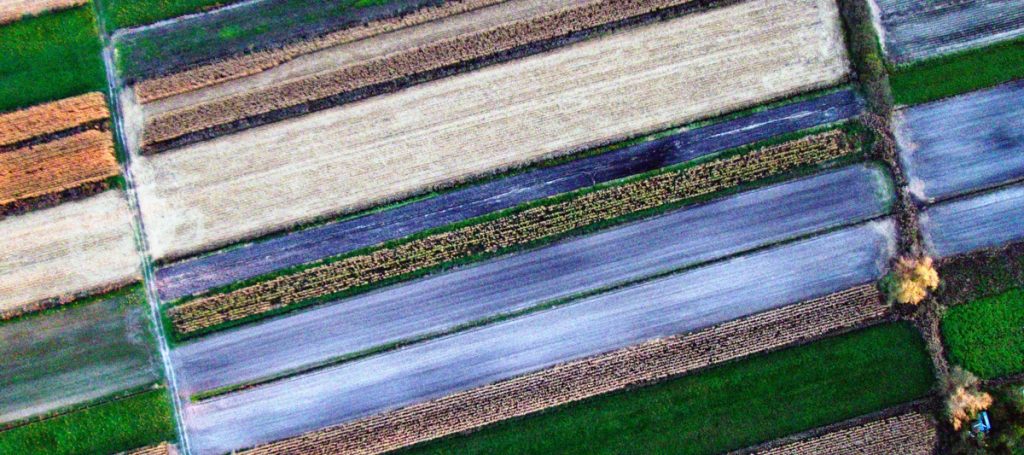 11.18.17
It's a troubling and inescapable equation: The global population will rise by nearly 50 percent by 2050, requiring a doubling in food production, according to the United Nations. However, in a time of increasingly constrained resources, such a massive expansion will test the limits of worldwide agriculture. To address this paramount challenge facing humanity, Chinese tech giant Lenovo is developing geospatial image analysis technology designed to maximize crop yields while minimizing water and energy usage.
Lenovo is working with the North Carolina State University Geospatial Analytics Research team to apply artificial intelligence technology to agricultural issues. Using a combination of deep learning algorithms and a geospatial image analysis process, the NCSU team can identify farmland, determine the farm crops and check soil conditions.
Using this information, the technology can estimate water requirements and compare them with available water resources. This allows the system to create maps of drought areas.
These AI techniques can assist local and global farmers to evaluate the health of crops and soil. The use of geospatial image analysis also can result in the more efficient management of water and energy used for irrigation. In turn, this can improve profitability and conserve water and other natural resources.
"Right now, farmers are scheduling irrigation based on insufficient information," said Dr. Raju Vatsavai, associate director of spatial computing and technology at NCSU. "But with a better tool, it changes the consumption to work in a much more efficient way."
Speaking in a YouTube video, Dr. Vatsavai said the tool generates spatial-temporal data that allows farmers to monitor crops from plantation to harvesting.
"Using artificial intelligence technology, you can predict whether this crop will do better or not—before it becomes a big problem," he added. "AI is a known method that can solve these problems."
The NCSU team is using a Lenovo ThinkSystem based on microprocessor and graphics processing units from Intel and Nvidia. The Lenovo system provides the processing horsepower needed to generate the deep learning models required to analyze the spatial-temporal data.
The NCSU project is part of a larger AI initiative at Lenovo.
The company has announced a $1.2 billion investment in AI research and development and other efforts. Lenovo's Data Center Group is has established three new AI innovation centers in Morrisville, North Carolina; Stuttgart, Germany and Beijing, China. The centers are focused on working with Lenovo customers to apply AI to business and humanitarian challenges.
Tyler Schulze is vice president, strategy & development at Veritone.  He serves as general manager for developer partnerships, cognitive engine ecosystem, and media ingestion for the Veritone aiWARE platform. Learn more about our platform and join the Veritone developer ecosystem today.