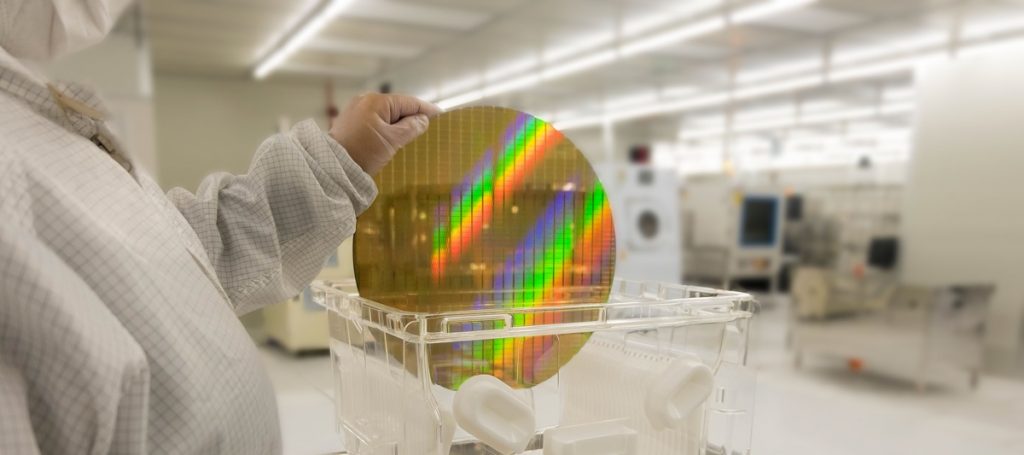 11.21.17
It's a sure sign that the tech business has undergone a seismic shift when two major longtime rivals put aside their animosity and join forces to battle another firm that has emerged as an even greater threat. Right now, those two rivals are microprocessor titans Intel and AMD, which this month linked up to develop graphics processing chips (GPUs) to compete with GPU market leader NVIDIA. The market change that's triggering this alliance is the rise of artificial intelligence chips, which have quickly become the central battleground of the semiconductor industry.
Intel and AMD ostensibly are pooling their resources to build a chip designed to accelerate game graphics on laptop PCs. However, the same attributes that make GPUs suitable for graphics also make them great platforms for powering many AI applications, as noted by MIT Technology Review.
For example, the process of training machine-learning algorithms for AI requires abundant processing power, favoring the highly parallel microarchitecture that characterizes GPUs. AI capabilities also are spreading to edge devices, sometimes requiring GPUs.
Because of this, AI is expected propel the growth of the overall semiconductor industry during the next few years, according to market research firm TrendForce. Global semiconductor revenue will rise at a compound annual growth rate of 3.1 percent from 2018 to 2022, TrendForce predicts.
Moreover, the self-driving car market has become a high-profile testbed for AI chip technologies. Between 2016 and 2035, nearly 76 million vehicles with some level of autonomy will be sold globally, according to a forecast from IHS Markit.
With its long experience in GPUs, NVIDIA has taken a commanding lead in the artificial intelligence chip segment. However, with its eyes on self-driving cars and other AI applications, Intel is aiming to challenge NVIDIA's dominance.
Intel has engaged in a flurry of acquisitions during the last two years, snapping up Nervana, Movidius and Mobileye. The company recently debuted its Nervana Network Processor line, designed to bring AI capabilities to data centers.
While still lagging NVIDIA, AMD is considered to be well ahead of Intel in the GPU segment. By allying with AMD, Intel is gaining critical GPU technology that could allow it to close the gap with NVIDIA.
For longtime semiconductor industry watchers, the alliance between Intel and AMD represents a remarkable development. The rivalry between the two firms is the stuff of Silicon Valley legend, with the companies battling for decades over the lucrative PC microprocessor business.
Frequently, the fight between the two companies expanded beyond the marketplace and moved into the courtroom. The companies' legal dispute over AMD's right to manufacture Intel-architecture-compatible microprocessors started a generation ago in 1987. Since then, the two firms continually engaged in litigation until the settlement of all disputes in 2009.
Intel and AMD's newfound willingness to cooperate reflects the semiconductor industry's shift in focus away from the once all-important PC microprocessors and toward the fast-growing market for artificial intelligence chips.
Stephan Cunningham is vice president, product management at Veritone. Working in concert with core internal teams including industry-specific general managers and engineering as well as directly with clients and prospects, he leads the disciplines and business processes which govern the Veritone aiWARE platform.