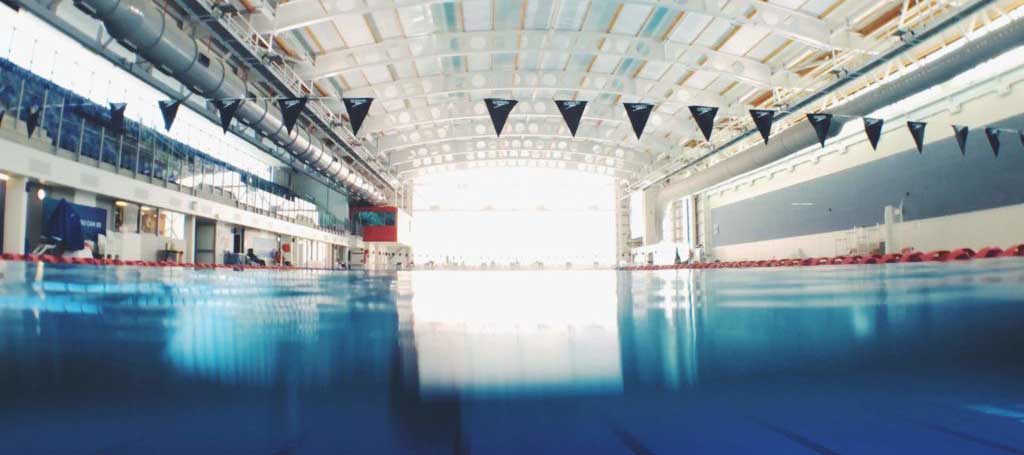 08.4.16
Author – Mike Arthur – Wazee Digital
Sports and Live Events properties are creating more content than ever. The ease with which anybody can shoot, edit, and post video, in combination with the explosion of social media applications, has had a significant impact on traditional broadcast and nobody is immune: ESPN has lost 13 million subscribers in 5 years (Nielsen). After years of inflated media rights deals for sports properties, the bubble has burst (or at the very least, experienced a significant and extended leak).
Because the broadcast (or content creation and delivery) landscape is in the midst of a steady yet epic shift, properties of all sizes and significance have found that video is a very effective way to connect with their followers: building brand and assuring continuity of relationship.More importantly, they're able to create and distribute this content via various applications while still enjoying the steady stream of revenue that a broadcast rights deal guarantees. This would be the best of both worlds were it not for one little thing…
Viewer numbers continue to shift to other platforms (several of which are not owned by these broadcasters). As a result, the value of these deals has flattened and have begun to descend from the lofty heights enjoyed just 12 months ago. While there will always be the pinnacle properties that will command the most valuable of rights agreements, the sobriety of a free-falling subscriber base has changed the trajectory of deals globally.
What's most fascinating about this migration is that not only are viewers shifting from linear broadcast to streaming and video on demand, but a "double shift" is occurring now that digital has become the primary platform: viewing is more and more becoming a brief "view" into the score, status and remaining time of the event while using video highlights as a way to gain context as to why and how the event is unfolding or unfolded.
According to a report presented by Accenture entitled "Why TV Is Becoming Outdated For Sports Consumption," (May 25th, 2016):
While TV usually shows the whole game and every play that happens during the game, social media displays only the highlights of each game. People are more interested in watching short clips instead of whole games. This could be the case because most sport fans do not have time to consume entire games because of prior engagements and such.
This of course, is a result of the ubiquitous digital lifestyle. Properties need to consider this significant trend because it will drive two future considerations:
The first is what can they anticipate from traditional rights deals in the future from a revenue standpoint and what other mediums will be on the table?
The second is thinking about a world where their ability to tell a story through video and other digital content (and the subsequent rights that go along with that ability) becomes an important part of their overall media, branding, and follower experience strategy.
Equally important is the properties' ability to define what the new digital revenue platform looks like. This area is a new frontier and few properties are properly equipped to sell and deliver highly effective ad/sponsorship packages via this new frontier. Staffing for this new frontier is also an area of learning and understanding: Media or digital sales people? Sponsorship staff?

The organizations that approach this with thoughtful contemplation and early leadership will likely define the space for the middle and late movers.
Wazee Digital is at the center of this new strategy and has successfully enabled content from multiple properties to increase follower engagement as well as driving revenue by working with the properties to help in defining their revenue platforms within this new digital media ecosystem. Because we're experts in licensing, clearance, and content management, we're uniquely positioned to consult with a property on best practices and bespoke strategies to maximize a property's position – from subject matter experts who have sat in the Chief Revenue Officer seat at a property to digital and linear licensing experts as well as content management veterans who combine to serve properties as robust and unique as the NCAA, the Big10, ACC, Pac12, the NFL Network, USGA/US Open, USTA/US Open, US Soccer, and the National Rugby League.
Content is more than simply captured intellectual property. It is the embodiment of one's brand in action whether it's on tape or hard drive, it is preserved for all time. Some content is more valuable than others of course, and some moments are the most valuable of all. The value of these moments are where the power of content and a business opportunity reside: monetizing these moments have created a new phrase at Wazee Digital: MOMENTIZE (mo•men•t•ize). While cute, it accurately reflects what the sports industry generates every day: the world's most compelling moments, witnessed by millions of viewers globally across broadcast and digital mediums alike. These moments live forever, offering a unique value to sports properties and the rights-holders. From ingesting and tagging content; to locating and distributing highlights with ease, our clients look to us to amplify and monetize every moment of their content. Together, we craft a revenue platform that we enable with our technology and subject matter expertise in order to provide the tools and knowledge to position a property at the front of what and how followers are consuming their IP. We can even assist in identifying the most relevant sponsor strategy by using analytics to determine the amount of views, assisting in valuation, and packaging.
Media rights agreements will continue to be important to sports and live events and the premier properties will continue to command the loftiest of deals. But the digital shift has enabled all entities the ability to create more content not covered under a broadcast deal, freeing them up to provide various insights and context to their followers. Those properties that retain their own digital rights, carved away from a broadcast deal enable themselves ultimate flexibility and ultimately more revenue opportunities as a result. Staying abreast of this evolving space and partnering with experts in content monetization such as Wazee Digital to define a platform in the best interest of the property is what we do. Every day, with passion.