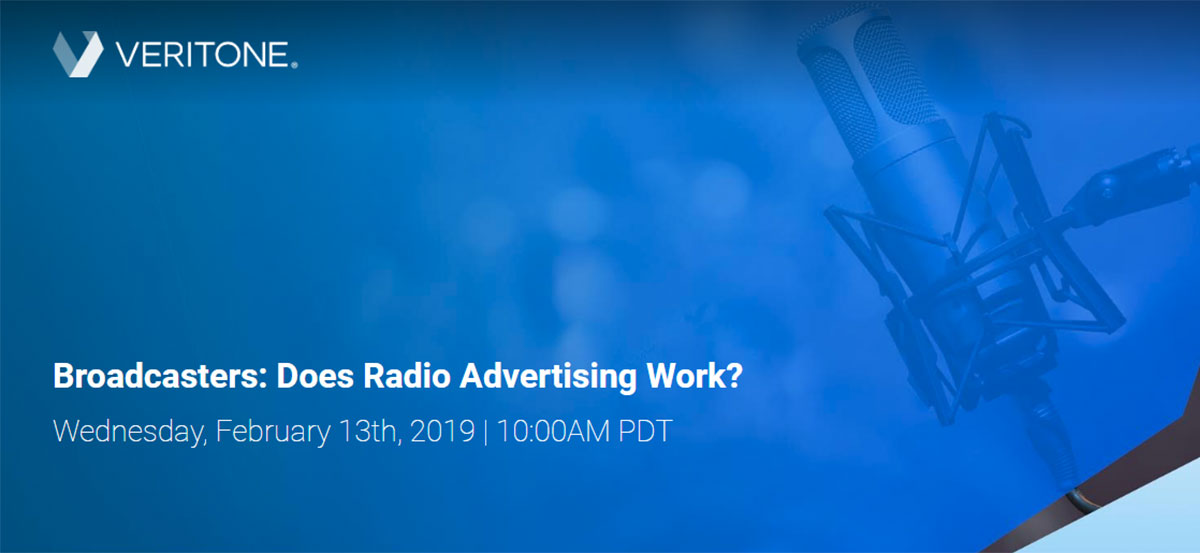 02.4.19
We now live in an age where data and analytics influence everything.
Companies that leverage data and analytics to help steer strategy retain more of their current advertising clients, increase ad spend, and continue to add new clients. But, how do you ascertain data on content that is not digital?
Well, with Veritone Attribute™, you can. By connecting to your client's website analytics, you and your advertisers can now make tangible connections between advertising campaigns and the actions target audiences take on their website, in near-real time.
Veritone Attribute also features configurable attribution periods to align advertising campaigns with audience response, on-air broadcast is part of digital with real data and insights.
Join this webinar to learn how you can:
Use a centralized platform to view your client's attribution analytics on pre-recorded, live reads, and organic mentions
Advise your clients throughout their campaigns on how to best maximize their ad spend through real data
Measure online response to on-air advertising campaigns
Leverage new features in Veritone Attribute!
To register, go to: https://unlock.veritone.com/webinar-does-radio-advertising-work