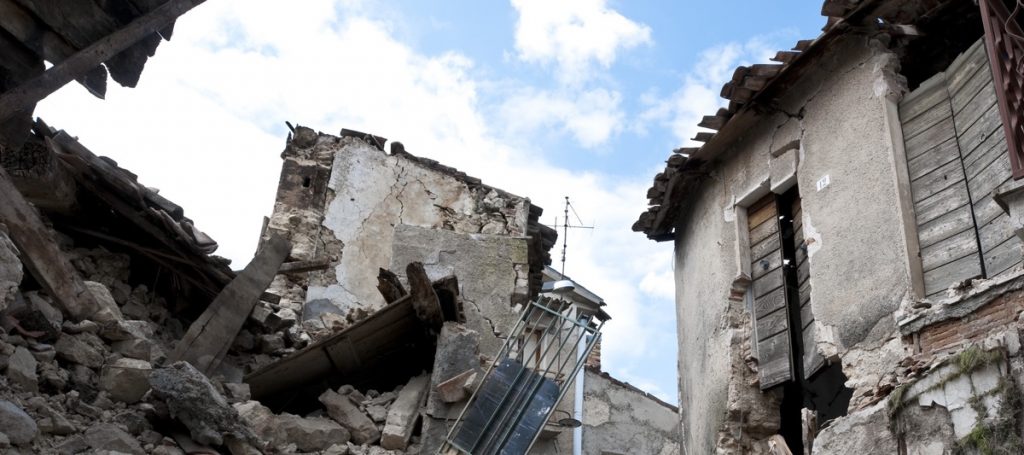 01.4.18
When it comes to predicting the next big earthquake to strike California's San Andreas fault, seismologists say it's a matter of when—not if. The big problem is knowing exactly when, with current forecasting techniques far from accurate or foolproof. However, a new deep learning prediction technology promises to provide some warning when a quake is nigh.
Taiwan's National Center for Research on Earthquake Engineering announced the technology at the country's Future Tech exhibition, according to The Daily Star. The center's technology works by detecting P-waves, a type of seismic vibration that moves very quickly, providing the first indication that a quake is occurring. Such waves are so subtle that they are undetectable to human senses.
By applying deep learning prediction techniques to the P-wave data, the center aims to provide an early reading of the magnitude of subsequent earthquakes in a period of three seconds, according to Digitimes. In this way, the system can deliver an early warning for residents to take shelter and for agencies to initiate disaster-prevention measures.
The center's system uses sensors installed on the ground and in the steel structures of buildings to implement collaborative monitoring and judgment.
Such a system could save countless lives when a quake hits a populated area.
Scientists have warned that the San Andreas fault could generate a magnitude 8.2 earthquake in Southern California. This fault runs beneath and near urban centers, including the Los Angeles area. This region is overdue for a major quake, experts warn.
In November, 10 small earthquakes struck California's Monterey County, an event that spurred fears that a major event could be coming.
"The San Andreas fault in southern California last had a major quake in 1857 (magnitude 7.9)," said Robert Graves, a research geophysicist at the USGS, in a quote reported by The Daily Star.
Although the science of earthquake prediction remains inexact, some strides have been made.
Mexico's SASMEX earthquake warning system was able to issue an alert before a massive 8.1 earthquake struck the country in September—the biggest temblor to hit the nation in more than 100 years. The system was able to give residents of Mexico City a warning of 86 seconds to prepare for the earthquake.
Taiwan's center isn't the only organization developing deep learning algorithms to study earthquakes. Researchers at Purdue University are using this technology to accelerate the assessment of earthquake damage. The combination of deep learning and computer vision can allow engineers to quickly determine the impact of earthquakes on buildings.
Tyler Schulze is vice president, strategy & development at Veritone.  He serves as general manager for developer partnerships, cognitive engine ecosystem, and media ingestion for the Veritone platform. Learn more about our platform and join the Veritone developer ecosystem today.