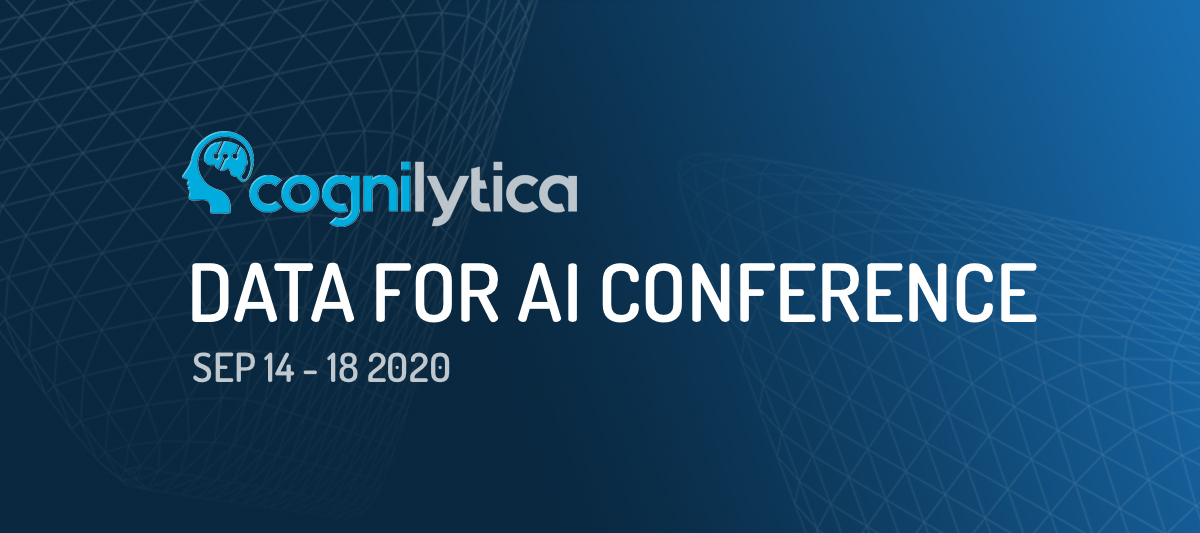 07.29.20
Want a better opportunity to engage the growing market for Artificial Intelligence solutions focused on the data lifecycle?  Cognilytica's Data for AI Conference, a one-week online experience is for you!  Virtual conferences that try to recreate the experience of in-person events really miss the mark.  Cognilytica's Data for AI Conference is different – and so much better!
Over the course of one week, the event will combine live webinar-style panel engagements with pre-recorded presentations, opportunities to connect with speakers and sponsors through expert forums and matching, demo showcases, and unique experiences for attendees, speakers, sponsors, and all participants.
Veritone will sponsor the event so come join us and see what we have to offer!