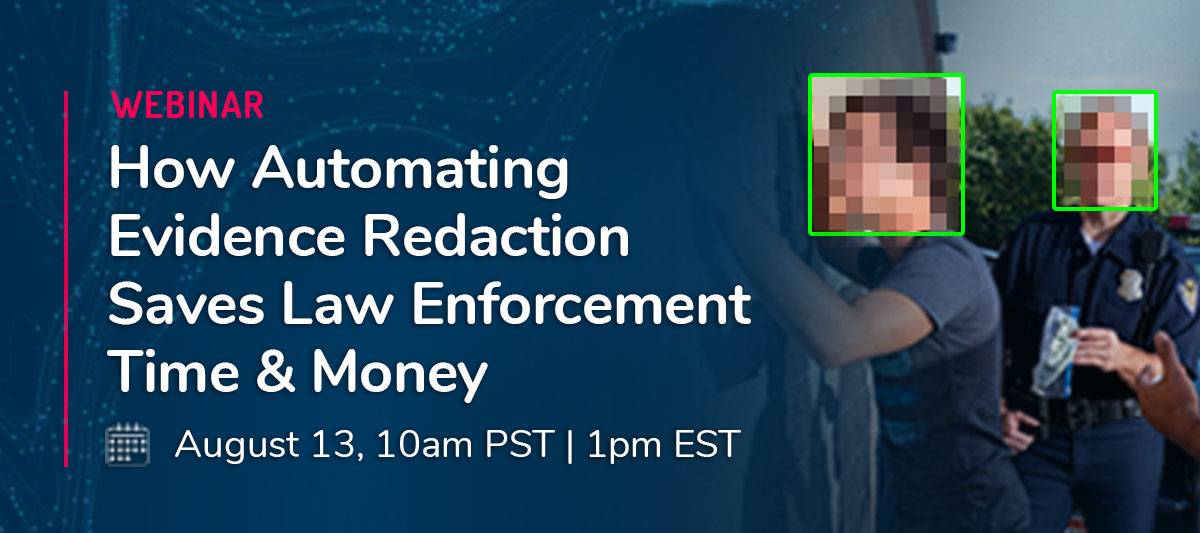 07.8.19
With surging amounts of video and audio evidence, redaction is essential for police teams to close cases. Today, law enforcement agencies are spending thousands of extra hours manually redacting evidence sources one by one in order to keep witnesses safe, comply with body camera and freedom of information laws and, at times, consent decrees.
Join Ohio Body Worn Camera Unit Detective Officer, Kevin Davis and Lt. Frank Borelli (ret) Editorial Director of Officer.com, in conversation with Veritone to learn how law enforcement teams can automate video and audio evidence redaction to save crucial officer time, reduce costs and comply with laws.
We will cover:
Redaction challenges for law enforcement New police body camera release laws Best practices for redacting video and audio evidence Available AI technology - Veritone Redact demonstration We'll get things started 8/13 at 10am PDT. Hope to catch you there!