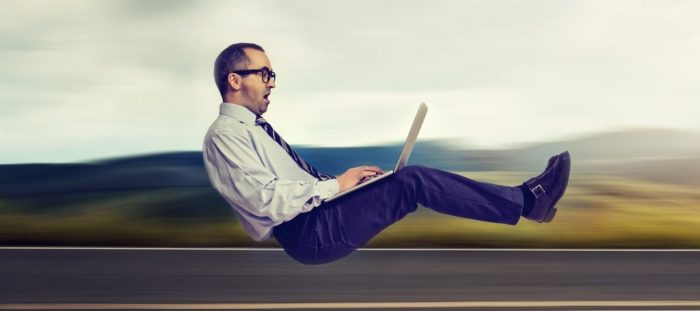 09.30.17
For decades, Silicon Valley semiconductor rivals Intel and AMD have fought it out in the PC microprocessor business. However, two recent developments illustrate how the battleground for these firms has spread to AI chips, specifically the market for semiconductors used in self-driving cars.
Intel in September announced its chips are being used in the newest autonomous vehicles from Google spinoff Waymo. Shortly after that, a Wall Street analyst reported that Tesla is working with AMD to develop its own AI chip for self-driving cars.
Waymo's latest self-driving Chrysler Pacifica hybrid minivans are employing Intel's technologies for sensor processing, general compute and connectivity. Intel said these chips will allow cars to make real-time decisions for full autonomy in city conditions.
Intel said its collaboration with Waymo is allowing cars to attain autonomy levels of 4 and 5. Level 4 designates vehicles that are fully autonomous, while level 5 denotes a vehicle that can drive itself with performance equal to a human.
Moving to AMD, Tesla has devoted more than 50 employees to develop an AI chip with the chip developer, according to CNBC.
"The Tesla/AMD move has disruptive implications to the multi-billion self-driving market," wrote Hans Mosesmann, an analyst at Rosenblatt Securities.
"AMD has had zero play in the self-driving market. Also, AMD is the only player in the world that can offer both x86 CPU and strong GPU IP and expertise … The net/net here for AMD is that Tesla has confirmed AMD's CPU and GPU roadmaps in a field that nobody was considering as viable; it says that AMD's CPU/GPUs in PC and server markets are the real deal," Mosesmann added.
The market for AI chips has emerged as a critical technology segment. The training of machine-learning algorithms demands copious processing power, requiring powerful and highly-parallel graphic processing units (GPUs). Meanwhile, edge devices like video surveillance cameras increasingly are integrating their own AI processing capabilities.
GPU maker Nvidia has taken an early lead in this area, with its AI chips widely used in both training applications and in edge devices. However, Intel and AMD have taken measures to acquire and integrate AI technologies into their central processing unit (CPU) and GPU products.
With its high growth potential and requirement for powerful chip processing capabilities, the self-driving car market has become a high-profile testbed for AI chip technologies from the leading semiconductor suppliers. As Mosesmann pointed out, AMD's success in self-driving cars could bolster its sales of chips in other applications. With growth in the PC market flattening in recent years, the self-driving car business represents a valuable growth opportunity.
Between 2016 and 2035, nearly 76 million vehicles with some level of autonomy will be sold globally, according to a forecast from IHS Markit.
"Given the pace at which autonomous driving is coming to life, I fully expect my children's children will never have to drive a car," said Intel CEO Brian Krzanich. "That's an astounding thought: Something almost 90 percent of Americans do every day will end within a generation."
Stephan Cunningham is vice president, product management at Veritone. Working in concert with core internal teams including industry-specific general managers and engineering as well as directly with clients and prospects, he leads the disciplines and business processes which govern the Veritone Platform.