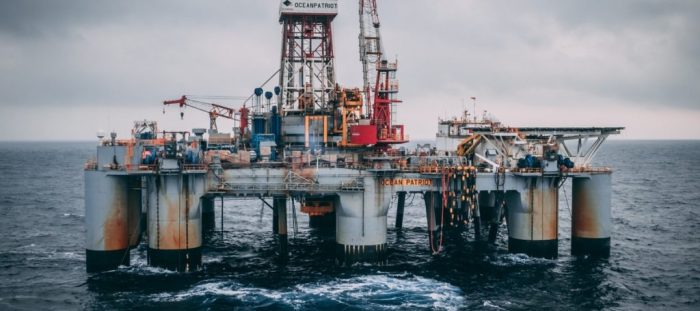 11.11.17
Remote locations, adverse weather, dizzying heights—all these issues can make the task of inspecting offshore energy assets like oil rigs and wind turbines a slow, hazardous and expensive endeavor. However, robots can cut the cost and risk of these tasks dramatically. That's why a consortium of UK universities and companies are working together to develop AI robots that can autonomously or semi-autonomously work on offshore energy facilities.
The consortium, consisting of five UK universities and 31 industrial and innovation partners, will spend as much 36 million pounds to develop AI robot technology, according to Offshore Wind.biz. These AI robots will be able to inspect, repair, maintain and certify offshore energy platforms.
The universities will work collaboratively under the title of the Offshore Robotics for Certification of Assets (ORCA Hub) to develop robotics and AI technologies for use in extreme and unpredictable environments. ORCA Hub will develop robot-assisted asset inspection and maintenance technologies that are capable of making autonomous and semi-autonomous decisions and interventions in the aerial, topside and marine domains, the researchers said.
"The international offshore energy industry faces many challenges, including near-permanent low oil prices, expensive decommissioning commitments of old infrastructure, particularly in the North Sea, and small margins on the traded commodity price per KWh of offshore renewable energy. Coupled to this, the offshore workforce is aging as the new generation of qualified graduates seek less hazardous onshore opportunities," said David Lane, a professor at Heriot-Watt University and the director of the ORCA Hub.
"The goal is to develop shore-operated autonomous and semi-autonomous solutions for inspection, maintenance and decommissioning of offshore energy infrastructure using marine, terrestrial and airborne robotic systems. The ORCA Hub's activities are therefore designed to lead advancement in key robotics and A.I. technologies that will create a step change in the current practices of offshore inspection, repair, and maintenance. Ours will be the largest academic centre in the world for research into offshore asset robotics technology."
The use of fully automated AI robots such as drones can cut offshore inspection costs dramatically. Chris Bley, CEO of inspection technology company InspecTools, estimated that the use of drones could reduce costs by as much as 80 percent. These flying robots also can inspect up to 12 wind turbines daily, compared to a maximum of five for manual techniques.
The inspection segment is driving the commercial drone market, according to Gartner. An estimated 30 percent of the market will be accounted for by commercial drones through 2020.
Tyler Schulze is vice president, strategy & development at Veritone.  He serves as general manager for developer partnerships, cognitive engine ecosystem, and media ingestion for the Veritone aiWARE platform. Learn more about our platform and today.