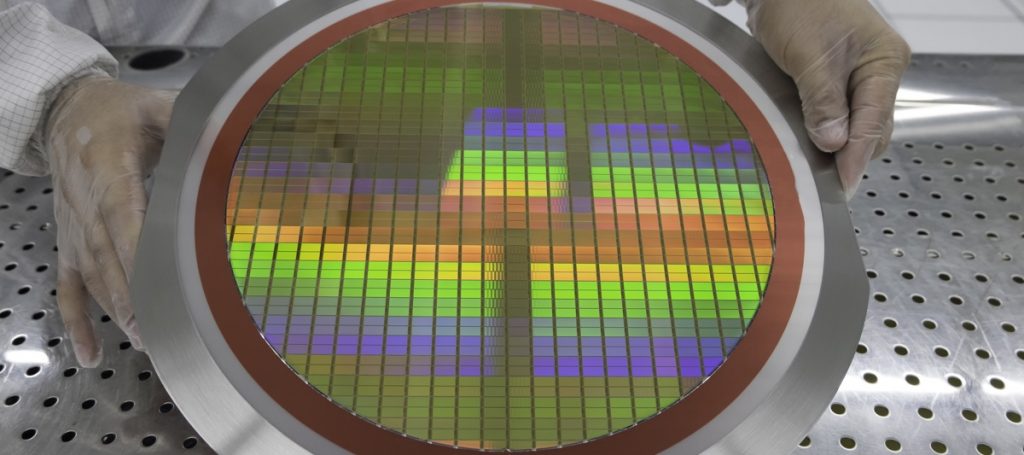 11.11.17
The rapid rise of the artificial intelligence market is spurring parallel growth in demand for semiconductors, causing the AI chip market to expand by nearly six-fold in the coming years, according to UBS.
UBS predicts global AI chip revenue will boom to $35 billion in 2021, up from $6 billion in 2016, as reported by Investor's Business Daily. These chips will be used in applications including self-driving cars, robotics, drones, smartphones, and web-connected devices including security cameras.
These chips also will be used in hyperscale data centers designed to serve the massive cloud-computing and data-storage needs of internet behemoths like Facebook, Amazon, and Google.
"The democratization of AI now underway could drive a new phase of growth in semiconductors," UBS analyst Bill Lu said in a report.
Among the types of AI chip in strong demand include powerful processors and non-volatile memory.
Graphics processing unit (GPU) chips from NVIDIA and other suppliers are essential for machine-learning training processing. GPUs sport extensive processing power due to their highly-parallel architectures.
The next-generation hyperscale data centers also will make increasing use of solid-state NAND flash memory compared to traditional hard disk drives.
Credit Suisse analyst Farhan Ahmad said computer servers now consume more memory than PC or smartphones.
Such chips require a massive number of transistors. To support this increase, some AI chips will buck the semiconductor industry's drive toward miniaturization and actually be manufactured with larger dimensions. Because of this, AI chips will change the nature of the semiconductor manufacturing equipment business and boost demand for new gear.
"There's no question there's going to be tremendous economic value created and shifted by AI over the next decade in health care, transportation, entertainment and other areas," said Gary Dickerson, chief executive of leading semiconductor equipment maker Applied Materials. "And semiconductor technologies are really at the foundation of those inflections."
Rising demand for AI chips also could impact the cyclical nature of the chip and semiconductor manufacturing equipment businesses, according to Investor's Business Daily. With the chip business untethered from the vagaries of the PC market, growth patterns could be more consistent. Dickerson said AI will help decrease the volatility of the chip equipment making industry.
Leading semiconductor manufacturers are making heavy investments in AI technology to cash in on the fast growth of artificial intelligence technologies. Microprocessor giants Intel and AMD in November joined forces to develop GPU chips to compete with NVIDIA.
Stephan Cunningham is vice president, product management at Veritone. Working in concert with core internal teams including industry-specific general managers and engineering as well as directly with clients and prospects, he leads the disciplines and business processes which govern the Veritone aiWARE platform.