aiWARE: Transform Data into Actionable Intelligence
The world's first operating system for artificial intelligence, Veritone aiWARE, orchestrates a diverse ecosystem of machine learning models to transform audio, video, text, and other data sources into actionable intelligence. With aiWARE, leverage digital workers to save manual review time, gain valuable data insights, and cognitively enrich end-to-end workflows.
aiWARE DELIVERS BENEFITS TO
Independent Providers
IPPs, ISOs, DSOs, Energy Traders
Uncover new revenue streams and improve your competitive position by aggregating, buying, and selling green energy. Obtain real-time AI-driven predictions of demand, energy generation, and price changes to achieve market leadership in the wholesale market.
Independent Providers
IPPs, ISOs, DSOs, Energy Traders
Uncover new revenue streams and improve your competitive position by aggregating, buying, and selling green energy in the wholesale market based on real-time AI-driven predictions of demand, generation, and price volatility.
Microgrid Developers
C&I, VPP, Campus, Community
Confidently manage highly variable loads and assure autonomous operation if isolated from the main grid by leveraging highly accurate demand, generation, and price forecasts combined with real-time optimization and control.
Utility Companies
Investor Owned, Municipals, Co-ops
Leverage advanced data modeling for real-time decision making around forecasting, optimization, and device control, to streamline efficiencies, maximize your infrastructure investments, and decrease your carbon footprint.

Independent Providers
IPPs, ISOs, DSOs, Energy Traders
Improve your competitive position by aggregating, buying, and selling green energy in the wholesale market based on real-time AI-driven predictions of demand, generation, and price volatility.
Microgrid Developers
C&I, VPP, Campus, Community
Leverage highly accurate demand, supply, and price forecasts to manage your microgrid for improved reliability and efficiency in real-time.

Utility Companies
Investor Owned, Municipals, Co-ops
Use historical and real-time data modeling to generate highly accurate energy demand, supply and price forecasts to reduce your operating cost, maximize your infrastructure investments, and decrease your carbon footprint.

Legal law Firms
Global litigation and commerce is multilingual; but reviewing those documents for eDiscovery, compliance, or investigation purposes is cumbersome and time consuming. Non-English documents must be isolated and batched out to specially retained native speaking document reviewers at a massive cost. This slows down the review and analysis process and injects uncertainty into the equation. With aiWARE for OpenText Axcelerate, leverage the power of AI to help you rapidly translate native to English documents in case critical evidence all within the Axcelerate eDiscovery platform.

Judicial Agencies
Case teams can quickly translate native language to English language text-based evidence all within Axcelerate. As a result of automating this translation process with a consistent, machine-powered translation engine, the eDiscovery workflow becomes more efficient allowing case teams to meet tight deadlines, reduce associated costs and standardize interpretations defensibly.
Judicial Agencies
With aiWARE for Relativity, case teams can quickly transcribe, translate, redact, locate objects, and discover key content topics in multimedia and text-based evidence all within Relativity, while saving time and money. aiWARE for Relativity helps teams review and analyze unstructured evidentiary media from depositions, body worn cameras, car-dash cameras, interview rooms, surveillance cameras, and more. As a result of this more efficient eDiscovery process, case teams are able to meet tight deadlines while reducing associated costs.
AI Helps you do more
From the face identification capabilities of your newest smartphone to the virtual assistant sitting at home on your coffee table, AI technology is performing an increasing range of tasks for us, making us more efficient. Think of artificial intelligence as an extension of your own cognitive abilities – a digital worker that complements whatever you do.
AI performs many of the same, if not more, functions as the human brain — such as recognizing a face or translating speech — using far less time and resources. Put simply, AI augments human capabilities by automatically performing basic or repetitive tasks faster and more scalable than humans, empowering you to spend your time on higher value activities.
Business Challenges Solved by AI:
Costly, time-consuming, manual human review of content (text, images, video, audio, data)
Excess time spent on low-value, high-effort tasks resulting in lack of focus on more strategic, value-added initiatives
Delays in responding to customers and citizens during periods of high demand that stretch resources
Business and compliance risk from little visibility into key information trapped in unstructured data sources throughout the organization
AI: Your Digital Assistants
Human In The Loop
Human involvement is required for the process to occur. No digital workers are available to help the human worker become more productive. This is the most inefficient and costly approach to extracting information and insight from content.
Human On The Loop
With aiWARE, digital workers come alongside the human worker to make their job easier, more productive and efficient. The human moves "onto the loop," reviewing, verifying and using data insights surfaced by digital workers.
Human Out Of The Loop
AI will progress to a point where human involvement is no longer required. Digital workers have become fast, accurate, economical and self-sufficient enough to operate independently, freeing up humans for higher value tasks.
Build Trust In Your AI
As AI plays a larger role in automating business processes, trust and transparency are critical success factors. aiWARE helps build trust in the digital worker through initial and ongoing evaluation of engine performance, and transparency around the factors that impact that performance. For example, we can trust an audio transcription engine based on the performance metrics of accuracy, speed, bias, variance, and vulnerability. We can also understand the factors that influence these success metrics: audio quality, subject matter, speaking speed, accent, gender and age. The result: aiWARE employs only the best digital workers for the job.
Share Insights Across Boundaries
With the aiWARE AI operating system, organizations can share information and insights from their audio, video, text and other data sources across departmental, organizational, and geographic boundaries. For example, key patient data extracted from written medical records, lab test images, and videos can automatically be stored in a patient's electronic health record. Others in the medical office can access this data for case review, scheduling, and insurance billing purposes. Ongoing treatment of the patient across different medical providers and facilities can be streamlined as those providers seamlessly access and review the patient's records. aiWARE's cloud and hybrid architecture scales up and out to wherever content intelligence is needed.
Get a Demo
ABOUT AIWARE: THE OPERATING SYSTEM FOR ARTIFICIAL INTELLIGENCE
A computer's operating system connects a processor, peripherals and applications so they can communicate, working together to display what you see on your screen and respond to your commands. An AI operating system works in a similar fashion. It provides a common software infrastructure that lets you use end-to-end, AI-powered solutions — from data ingestion to intelligent data analysis — in either general or industry-specific applications. With thousands of limited cognitive engines on the market, you need an operating system to manage and orchestrate them all, so you can use them with general or industry-specific applications to solve real-world challenges.
The Benefits of an OS for AI
Rapidly develop AI applications to solve business problems

No need to manage and orchestrate underlying AI engines

Seamlessly leverage multiple AI engines from multiple vendors

Mitigate risks of single vendor dependency

Flexibility to deploy in the Veritone cloud, your private cloud or on-premise
Explore the world of aiWARE at aiWARE.com
The aiWARE AI Operating System
Automate Studio and Developer APIs
IT or citizen developers can quickly and easily create aiWARE-based AI workflows with a low-code designer, or call aiWARE APIs directly, to add content intelligence to existing legacy applications or build their own cloud-native or IoT apps. With Automate Studio's drag-and-drop, low-code, team-based IDE, it has never been easier to create third party-callable AI workflows that transform content into actionable intelligence. Developers, learn more about Automate Studio or dig into our APIs.
aiWARE Cognitive Engines
aiWARE leverages the combined power of hundreds of best-of-breed AI engines in a single AI platform. It uses machine learning across the AI engine ecosystem to orchestrate and employ the best engines for the job, always producing optimal results.
Veritone and Third Party Apps
Turnkey applications developed on the aiWARE platform, which leverage the right cognitive engines for the task. Develop your own aiWARE native apps or cognitively enrich your existing third party apps, including BPA, RPA, ERP, CRM, and line of business systems, to make your content searchable and shareable for greater business insight
AUTOMATE STUDIO
Automate Studio
Business Analysts, Solution Architects and citizen developers can quickly and easily create an AI engine workflow utilizing the Automate Studio low-code AI workflow designer, and call the resulting workflow from their application or business process.
DEVELOPER APIs
Developer APIs
Software developers can call a rich set of AI HTTP RESTful APIs or GraphQL APIs from their application or workflow to extract valuable information and insight from content.
Text
Text
AI Natural Language Processing (NLP) provides advanced text analysis that enables systematic functions such as recognizing the emotion behind an author's words or transforming words into a dialect someone in another region can understand.
Vision
Vision
Image-processing machine learning algorithms identify, extract details from and segment your pictures and videos, so you can gain insight from your imagery.
Speech
Speech
When applied to human language, AI locates, captures, identifies and categorizes the spoken word quickly, extracting insights previously hidden in unstructured files.
Data
Data
aiWARE leverages the combined power of hundreds of best-of-breed AI engines in a single AI platform. It uses machine learning across the AI engine ecosystem to orchestrate and employ the best engines for the job, always producing optimal results.
Biometrics
Biometrics
Biometrics analyzes the unique physical identifiers that make people who they are. AI harnesses this technology to detect faces or identify specific people within photographs and video.
Audio
Audio
Much like the human brain learns to detect and recognize meaningful patterns in sounds, artificial intelligence can capture audio signatures in order to detect future occurrences.
AI Models Supported
aiWARE provides an ecosystem of hundreds of best-of-breed, ready-to-deploy AI models to automate content processing.
Model Classes:
Text

Language identification

Entity extraction

Keyword extraction

Text extraction

Anomaly detection

Translation

Content classification

Summarization

Sentiment analysis

Vision

Object Detection

Logo Detection

License Plate Recognition

Text Recognition (OCR)

Speech

Transcription

Speaker Detection

Speaker Recognition

Data

Biometric

Face Detection

Face Recognition

Audio
Deploy AI Anywhere
Choose from public or private cloud, on-premise or hybrid deployment environments to meet a wide-range of organizational, security, and technical needs. Deploy aiWARE in a network-isolated environment where your video, audio and text content lives, and perform file ingestion, cognitive processing, and output extraction and integration with other in-network systems. If faster time-to-value and lower initial cost is important, deploy aiWARE in the AWS or Azure commercial or government clouds. Or choose a hybrid approach, where for instance your content ingestion and processing happens on-premise with enriched, extracted results integrated with cloud-based applications. Whatever the deployment approach, aiWARE has you covered.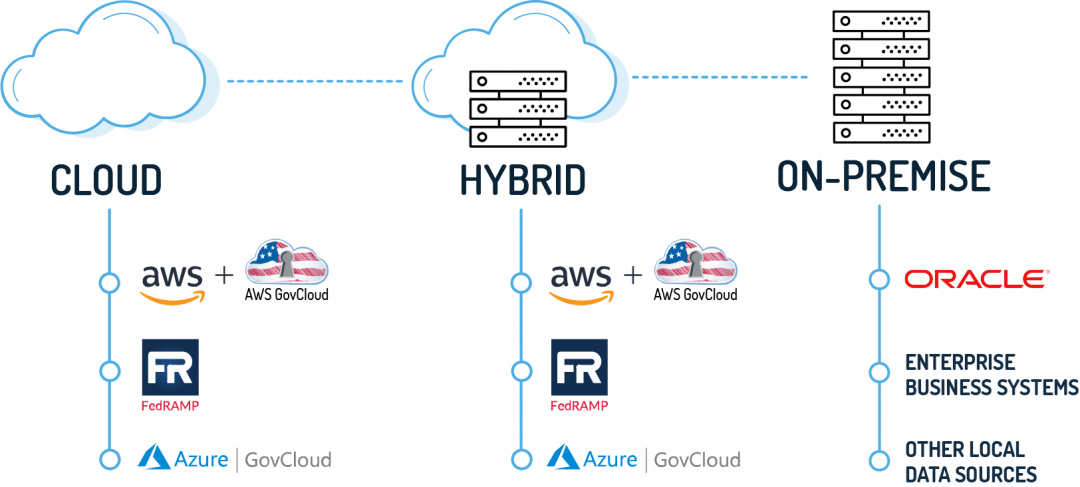 Infuse AI into Your Business Processes
Automate Studio: Rapid aiWARE Workflow Creation
Veritone Automate Studio is a low-code workflow designer that empowers technical and business teams to tap into a full stack AI architecture to design and deploy AI-powered business processes at scale in days not months.
Leverage an intuitive drag-and-drop UI to easily create advanced business logic on a digital canvas, without the need for in-depth coding skills or AI expertise.
Learn More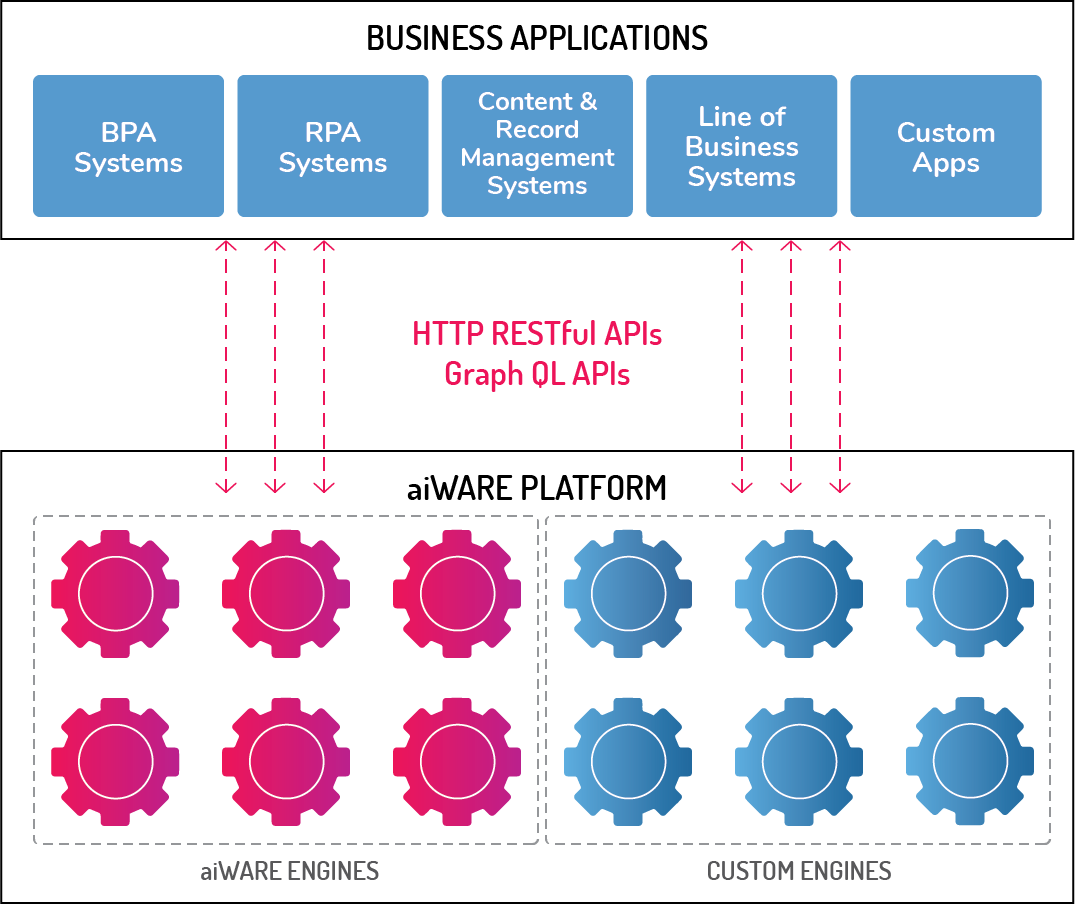 aiWARE APIs: Direct Access to the Power of aiWARE
Directly access the suite of aiWARE APIs from your existing application or workflow, to extract valuable information and insight from your content.
Veritone's aiWARE platform exposes a comprehensive set of GraphQL APIs, as well as a route-based HTTP API for customers who prefer a more RESTful approach. You can mix and match API styles to suit your needs.
In addition to cognitively enriching existing applications and workflows, leverage the aiWARE APIs to build your own custom apps on top of aiWARE. You can also use the aiWARE APIs to build custom AI engines within the aiWARE operating system that complement aiWARE-provided engines. Whatever the need, benefit from aiWARE's rich set of APIs for maximum flexibility when developing your intelligent automation project.
Learn More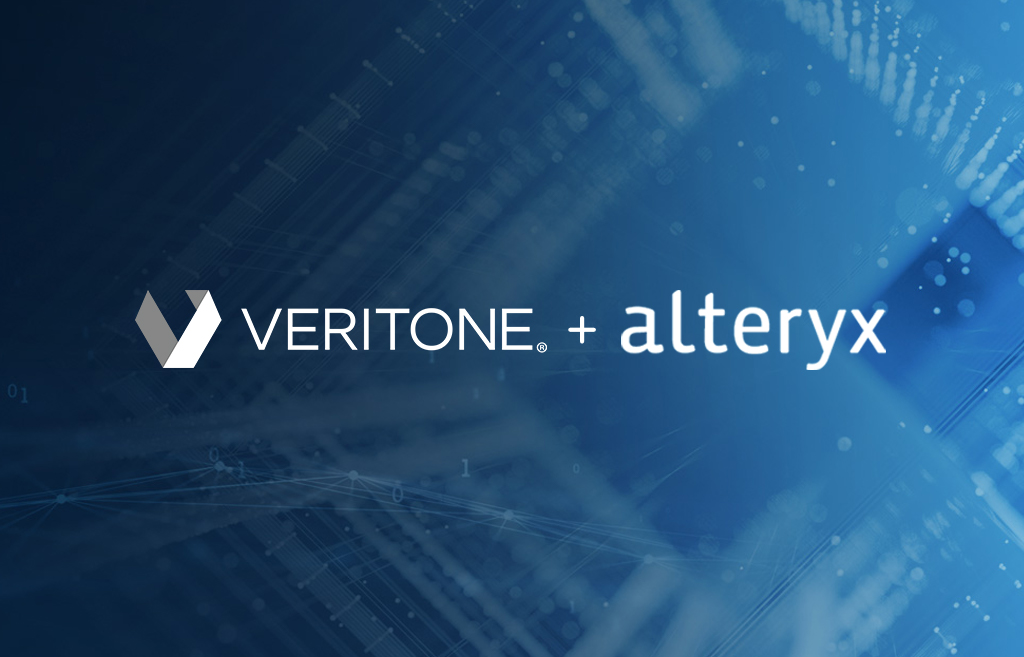 VERITONE AIWARE TOOLS FOR ALTERYX
With Veritone's aiWARE Tools for Alteryx, tap into an ecosystem of AI engines to gain insight into your unstructured data sources, including video, images, audio and text.Veritone's AI tools for ingesting data, running AI jobs and returning results help Alteryx users with no prior AI experience harness the power of the aiWARE operating system, which makes available hundreds of ready-to-deploy AI engines and allows for rapid AI-enabled analytics.
Learn More About the Integration
WHAT OUR CUSTOMERS HAVE TO SAY

Audacy programming is being ingested and recorded in real-time by Veritone and is indexed, organized, and analysed to satisfy the rapidly multiplying demands for actionable media intelligence from brands, businesses and advertisers. What changed is the ability for Audacy to rapidly visualize and correlate advertising efficacy in ways previously unavailable.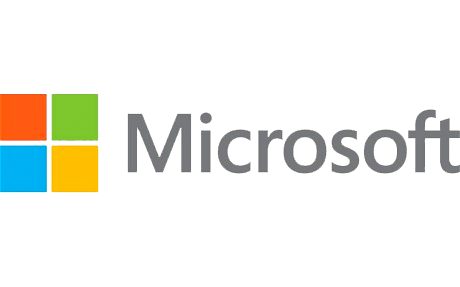 AI has the power to bring unprecedented efficiencies to all aspects of government, including the potential to revolutionize law enforcement today. This collaboration between Veritone and Microsoft on our Azure Government cloud platform enables government customers to tap into the latest innovations in AI as well as future applications.

[…] we had to find new ways to access our massive archives, turn thousands of hours of footage into searchable content, and accelerate our delivery workflows. Veritone [aiWARE] provides us with an end-to-end solution that allows us to do exactly that — and without major systems revamp or resource requirements on our end.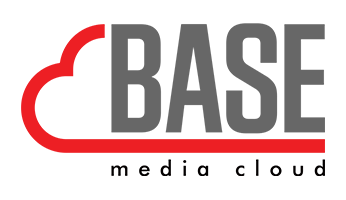 Veritone is intrinsic to this entire venture, not just for the brilliant MAM capabilities of Veritone Core, but also because we have access to (Veritone) aiWARE. It means we have a powerful toolkit to tap into and build clever AI workflows for managing inbound streams and outputting content with cognitively enriched metadata, which significantly assists in the rapid discovery and monetization of content.

By adding aiWARE to our platform, we're empowering buyers to target ads to consumers based on the content of the episode they're listening to. Listeners appreciate contextual and relevant ads — and that means they pay more attention to them.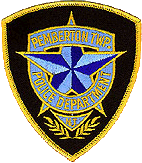 As law enforcement agencies are under increasing scrutiny, we welcome more transparency. We want to be able to share relevant videos proactively with the public, particularly those from body cams. To make this happen, we needed sophisticated redaction software. Veritone quickly emerged as the right partner –– its Redact solution checked all of our boxes for security, including CJIS compliance and the stability of Microsoft Azure's cloud. It's also saving us taxpayer dollars, resources and time.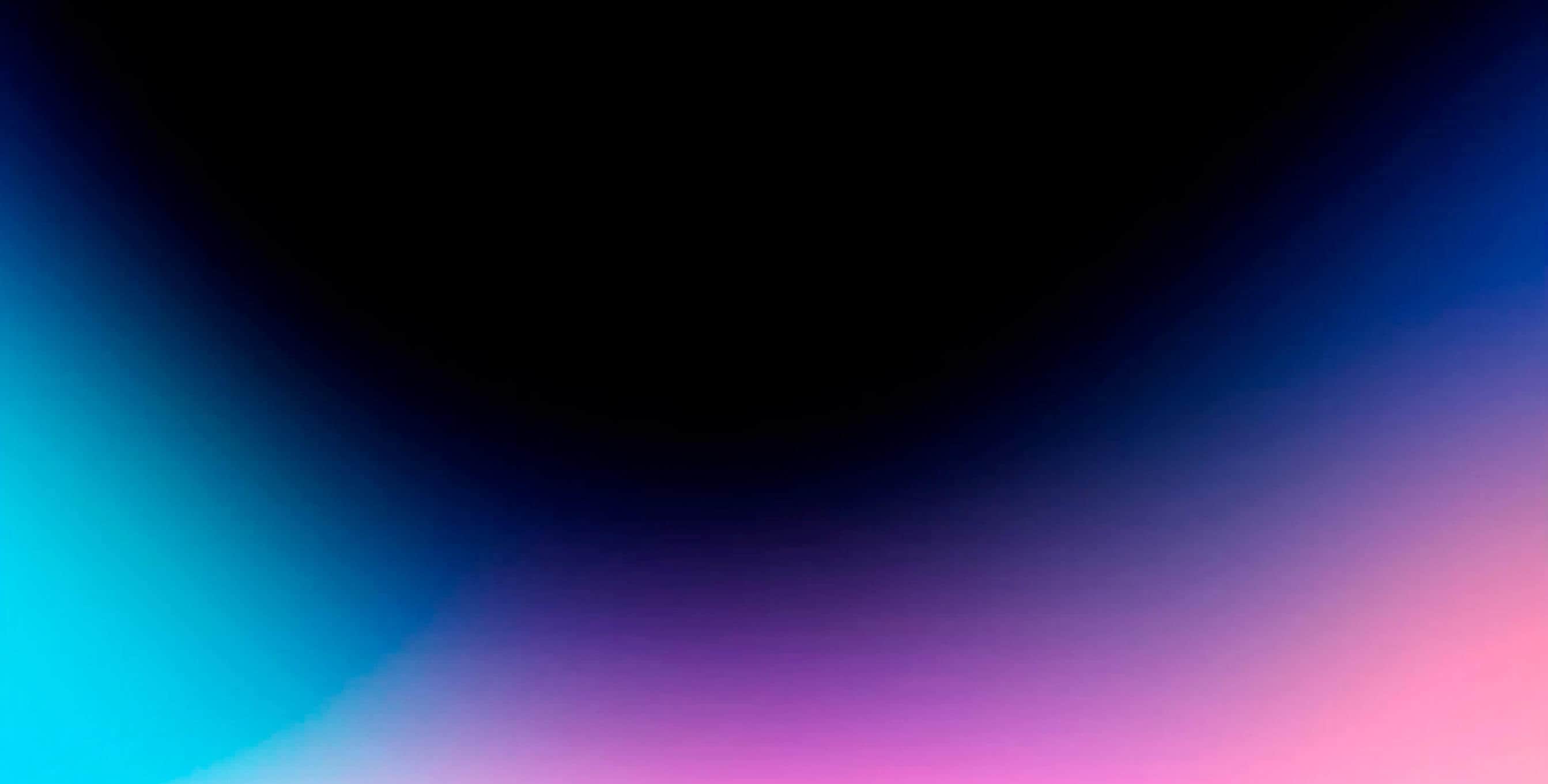 Contact US ABoUT AIWARE
//=$pardot_contact_form?>