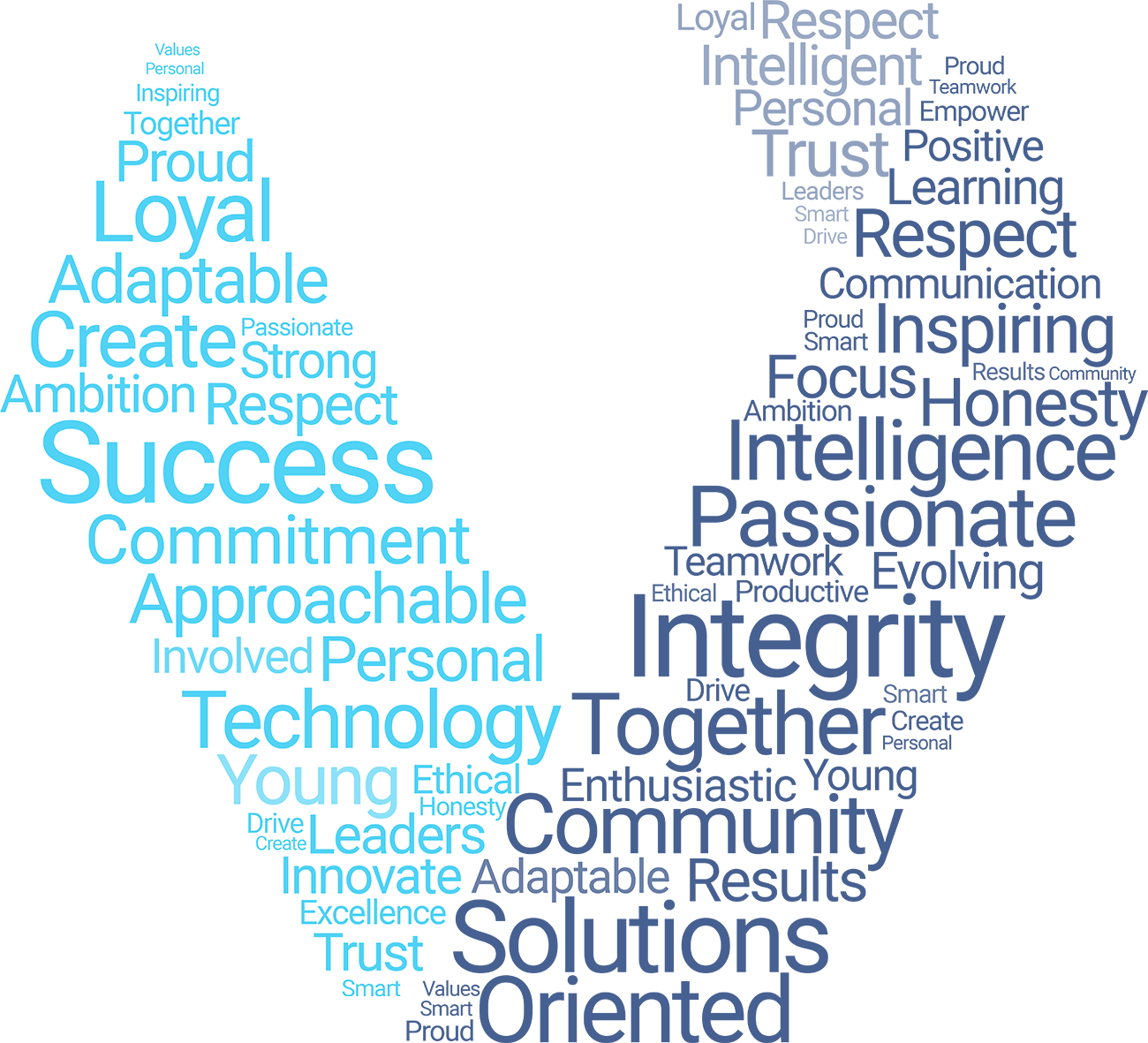 Cultural V
Veritone culture was created from within – we call it the "Cultural V." We recently held an exercise where we asked our employees "What does it mean to work at Veritone?"
The Cultural V design was then developed from the terms that our employees contributed. The more frequent you see a term appear, the more submissions from the staff.  As you can see from the image, Veritone means a lot of different things to our team.
Each year, this exercise is repeated, and we're excited to see how the design evolves.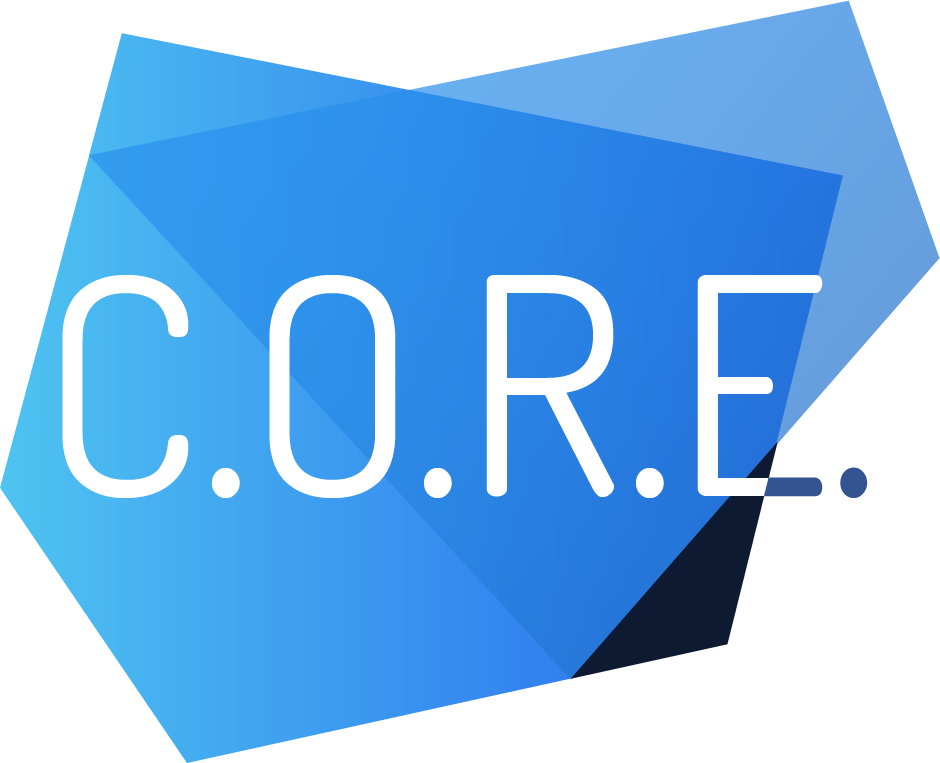 Our C.O.R.E Philosophy
Culture, Objectives, the Results, and the pursuit of Excellence. We call this our C.O.R.E philosophy, and it's what makes us tick.
The hardest job at Veritone is finding the very best talent that will meet and ideally exceed our C.O.R.E. philosophy. We believe cultural fit is a must and each team member has an obligation to advance these values. We truly believe it is not the highest title in the room that wins, it is the best idea.
We want people that are going to bring new ideas to the table and have the desire to participate in our organization's C.O.R.E. values.

Kudos - Employee Recognition
Our team works hard. And quite often, our peers show their appreciation for one another by sharing Kudos internally. Kudos is a social employee recognition system that offers our team an online environment for celebrating value-based employee achievements.
Anyone in our company can recognize someone for their great help or assistance. Recognition is rewarded with points that can be later redeemed for gift cards. Point values vary based on the C.O.R.E. characteristics achieved. We believe employee recognition is a catalyst for increased team engagement and performance, and Kudos is a great way to celebrate those moments of appreciation.